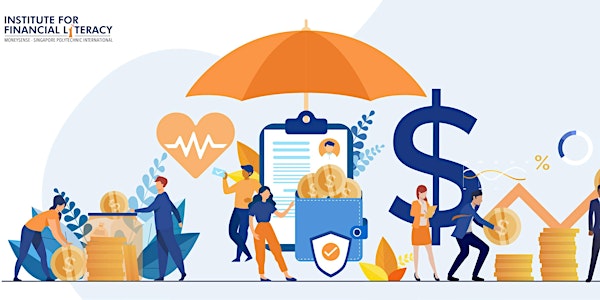 Financial Planning For Couples
Financial Planning For Couples
By Institute for Financial Literacy
Date and time
Fri, 23 Jun 2023 23:00 - Sat, 24 Jun 2023 01:00 PDT
About this event
OBJECTIVE
Learn how to draw up a financial plan as a couple and take steps to ensure your family is in good financial health by saving, having sufficient insurance and investing. You will also be taught how to budget for your new home and to plan ahead by making a Lasting Power Attorney (LPA) and CPF Nomination.
COURSE OUTLINE
Draw up a financial plan together
• Setting SMART goals
• Assessing your financial fitness
• Implementing your plan
• Monitoring and reviewing your plan
Planning for your new home
• Budgeting and costs of ownership
Learn ways to grow your CPF savings
• CPF Retirement Sum top up
Planning ahead
• Lasting Power of Attorney (LPA)
• CPF Nomination
WHO SHOULD ATTEND
Suitable for those who are planning to get married and wish to plan their finances together. The content also includes material suitable for Muslim couples and those who are already married.
About the organiser
The Institute for Financial Literacy is a collaboration between MoneySense and Singapore Polytechnic International. We provide free and unbiased financial education programmes to the public. We provide education and do not promote financial products.
The free financial education programmes cover basic money management, financial planning and investment know-how.