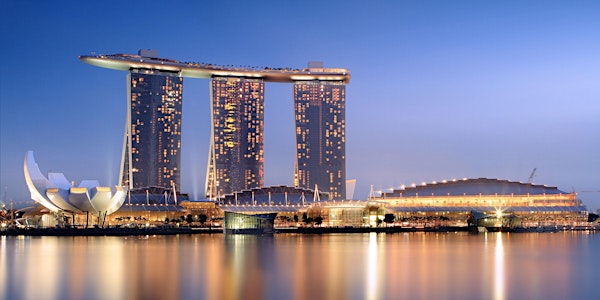 Financial Wellness In Singapore : Accumulate And Protect Your Wealth (Meet)
A free 1-hour session to answer your questions on endowments, investment-linked policies and insurance in Singapore !
When and where
Location
Singapore Singapore Singapore, 000000 Singapore
About this event
Only for individuals physically in Singapore
For Individuals
Am I paying premiums too long to get cover?
Are my savings adequate or well-timed to meet what I need?
Are advertisements promoting insurance these days really true?
Can I have a second opinion on what I'm having?
I could spend too much money, what's a balanced budget like?
Is my plan an endowment or an investment-linked policy?
Service has not been good. Can you help me?
My agent has left. Can you help me?
What happens when my agent did not ask me to disclose my medical condition, as well as my family members'?
What goals should I normally plan for myself (and my family)?
What is MediShield Life, ElderShield, CareShield Life, DPS, etc.?
Why are my investment-linked policies not doing well?
Why do people say it's better to have insurance?
For Human Resources / Companies
Can I have a second opinion on how good our current package is?
Can you give me a quote on group insurance that is cheaper?
Claims experience is not good. Can you help me?
How can I reward staff and retain them longer?
How can I value-add to the company or boost staff retention?
Service could be better. Can you help me?
What if my co-investor becomes severely ill and I have not enough to buy over his/her shares?
What if my key manager becomes severely ill and my company suffers losses without him/her for an uncertain time?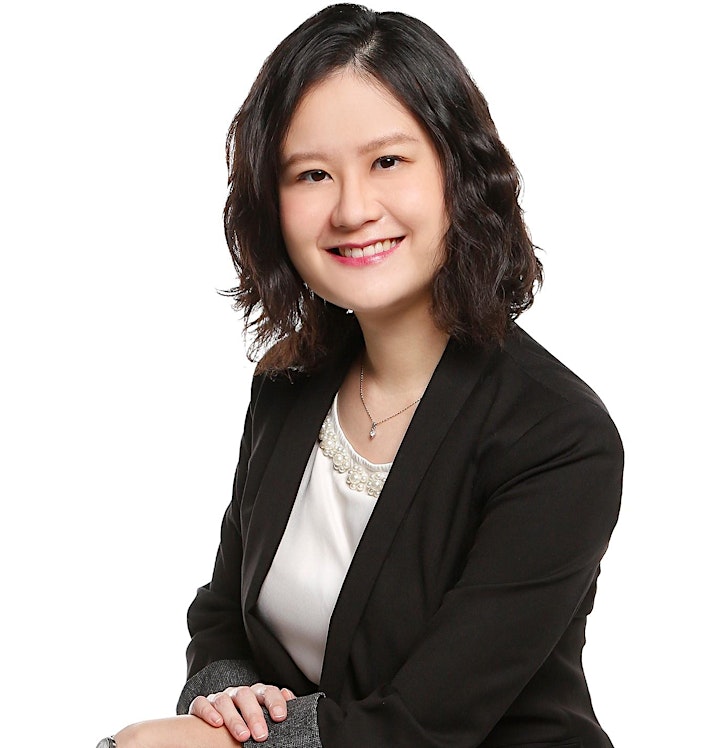 About The Financial Consultant , Ms Huang Xuwen
An Appointed Representative registered in the MAS Register of Representatives (the "Register"), I provide financial planning services under the Financial Advisers Act.
I am also certified by Prudential Assurance Company Singapore (Pte) Ltd as a fit and proper financial consultant. Throughout my career, I maintain a clean record, earning a persistency ratio of at least 97% each year.
For clients' testimonials, please visit my website .
Priyank Pradeep , Director , Floresta Real
Very detailed information provided. Dedicated time to explaining how the policy works, and what would be covered or not. The personal touch in explaining the details really helped in making a decision. What I really appreciated was the idea to not push for sales, but to first spend time in understanding my requirements, the kind of needs I had from the medical insurance plans, and then give me a proper customised plan that best suits my needs. Also helped me compare some competitors' plans and get more details to do a vis-a-vis comparison, to unclutter all the information. Very thorough in her understanding of the process and very detailed in explaining. The regular updates and follow up and help that she provided when if you are having trouble is also worth a mention.
Very thorough, caring, diligent and most importantly for me it was not only sell sell sell, but more of understanding the needs and providing the right solution. Also regular follow ups on doubts and clarifications. Regular follow up on family situation and helps to get them covered as well. Always felt like talking to a friend and not just an insurance agent.
Tina Phua Yen Tin , Assistant Director , Singapore General Hospital
She provides me with a very detailed summary for my children and me. Able to highlight the key benefits of each policy. A very warm person and hardworking financial consultant. She ensures that each meeting is very fruitful and its objectives, met.
She's very patient and perseveres in meeting up with me to go through all my policies. She is fair and never tries to sell plans that I do not require. She gives me the assurance that she is always putting her clients' needs as priority. A very considerate and trustworthy person and you will be assured that she provides you with the best options.
G Arull , Partner, Head of OMB Audit, Advisory and Risk Management , Mazars LLP
I bought a new term life plan from her and it's the most expensive one for me too. She's been very helpful in explaining the details. Very dedicated and committed to serving, and clear in explaining the pros and cons, which made me decide to stick to Prudential, even though I had much lesser proposals from other competitors.
Sreekumar Neelakanta Sarma , Manager , PricewaterhouseCoopers
Bought a life insurance plan under her. Discussed extensively on what's included and what's not, the coverage amount in relation to salary, and the total budget for insurance relative to take home salary, etc., which were informative and useful.
Helps me understand the use of insurance. Very diligent in follow up. Extends invitations to spouse as well for events, etc., and the list goes on. Overall good interactions every time.
Ng Xue Fang , Manager , Grab
Does a very comprehensive portfolio review. Willing to put in the time to follow up. Always available to answer my questions.
Only for individuals physically in Singapore