Financial Wellness In Singapore : Grow & Protect Your Wealth (Zoom 1-On-1)
A free 1-hour session to answer your questions on endowments, investment-linked policies and insurance in Singapore !
About this event
For Individuals
Life Insurance
Savings
Wealth Accumulation
Medical
Wealth Protection
General Insurance
Home (Residential Building Fire , Residential Householder All Risks)
Motor (Motor Cycle , Motor Private Car)
Travel (Single Trip , Annual Plan)
Personal Accident (Individual Personal Accident)
Marine Hull (Pleasure Craft)
Examples Of Q&A
Am I paying premiums too long to get cover?
Are my savings adequate or well-timed to meet what I need?
Are advertisements promoting insurance these days really true?
Can I have a second opinion on what I'm having?
I could spend too much money, what's a balanced budget like?
Is my plan an endowment or an investment-linked policy?
Service has not been good. Can you help me?
My agent has left. Can you help me?
What happens when my agent did not ask me to disclose my medical condition, as well as my family members'?
What goals should I normally plan for myself (and my family)?
What is MediShield Life, ElderShield, CareShield Life, DPS, etc.?
Why are my investment-linked policies not doing well?
Why do people say it's better to have insurance?
For Human Resources / Companies
Life Insurance
Business Buy-Sell Shares Agreement
Business Loan Protection
Business Keyman Protection
Employee Benefits
Employee Medical
Employee Term Life Insurance
Value-Added Activities (Health Screening, Webinars, Employee Activities)
General Insurance
Commercial / Industrial Property
Commercial Motor
Construction
Cyber
Engineering
General Accident
General Liability / Product Liability
Group Corporate Travel
Group Personal Accident
Marine Cargo
Marine Hull
Marine Liability
Professional Liability
Work Injury Compensation
Examples Of Q&A
Can I have a second opinion on how good our current package is?
Can you give me a quote on group insurance that is cheaper?
Can you help me indemnify my directors, officers, key men and professionals from defence legal costs and legal liabilities for third parties?
Can you help me quote for work injury compensation insurance?
Can you protect my company for property, money, business interruption and third party liabilities?
Claims experience is not good. Can you help me?
How can I reward staff and retain them longer?
How can I value-add to the company or boost staff retention?
Service could be better. Can you help me?
What if my co-investor becomes severely ill and I have not enough to buy over his/her shares?
What if my key manager becomes severely ill and my company suffers losses without him/her for an uncertain time?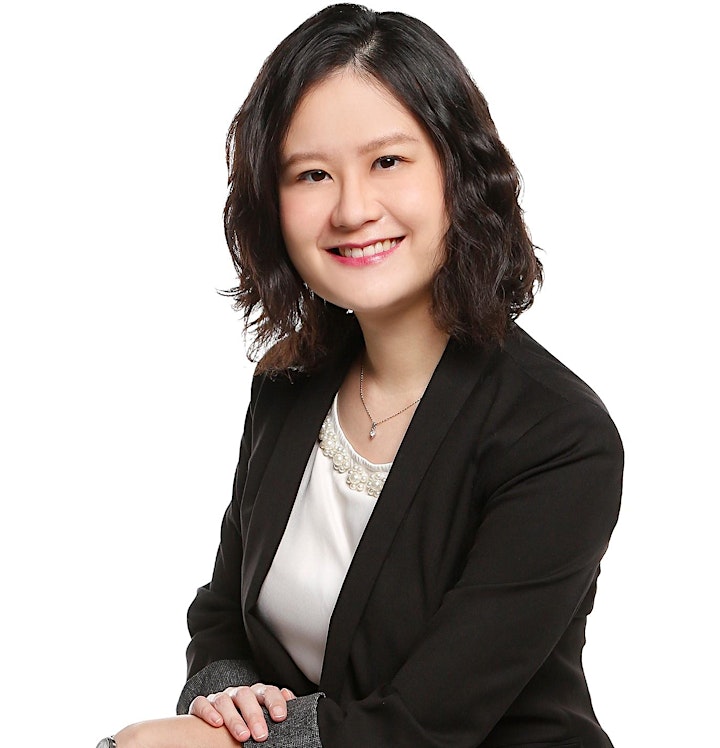 About The Financial Consultant , Ms Huang Xuwen
I take pride in being a trusted confidant, and love adding value to every individual and company big and small. Building a more satisfying, stable and secure future for them is a meaningful deed to me. During consultations, I prioritise good communication and seek to understand the client's unique financial situation, multifaceted needs and preferred solutions. Currently, I represent 3 principals, which are renowned for their strong financial strength ratings and global presence : Prudential Assurance Company Singapore (Pte) Ltd, Great American Insurance Company and Berkshire Hathaway Specialty Insurance.
For more information, please visit my website .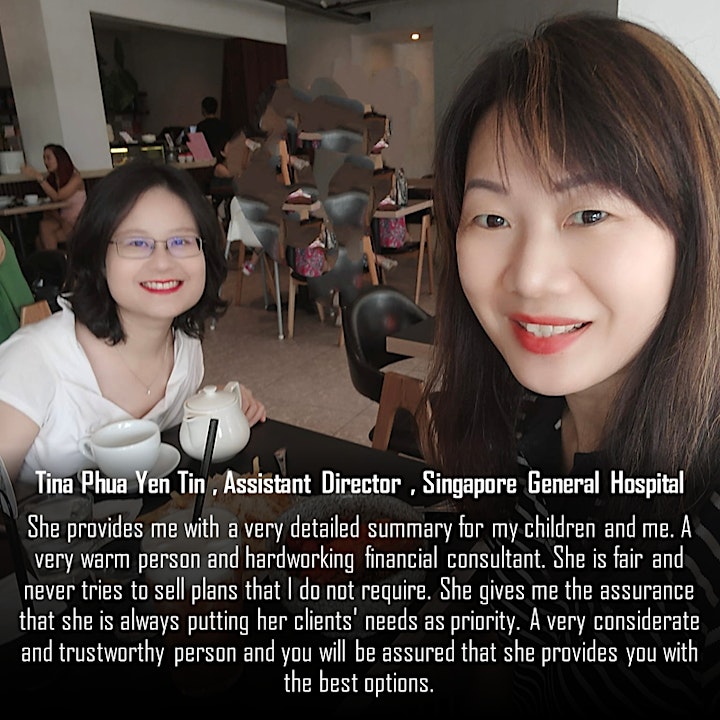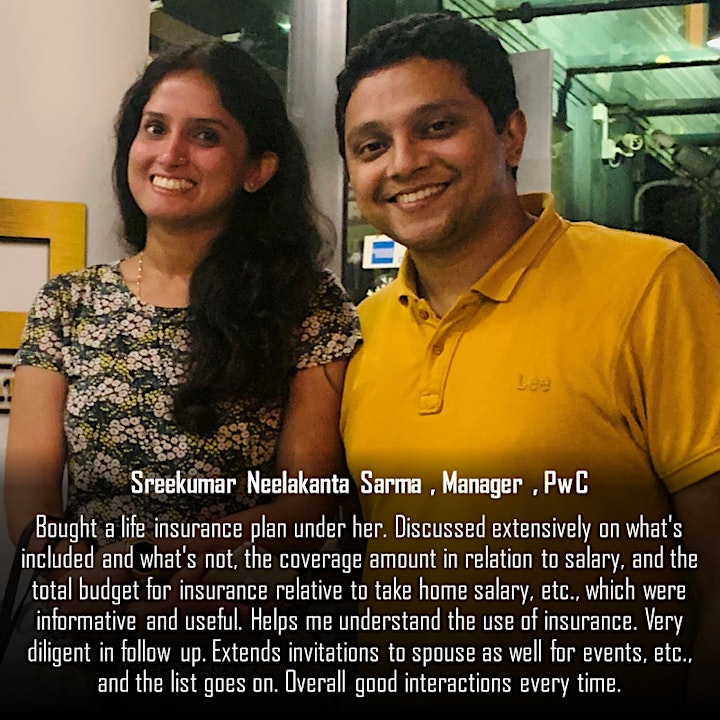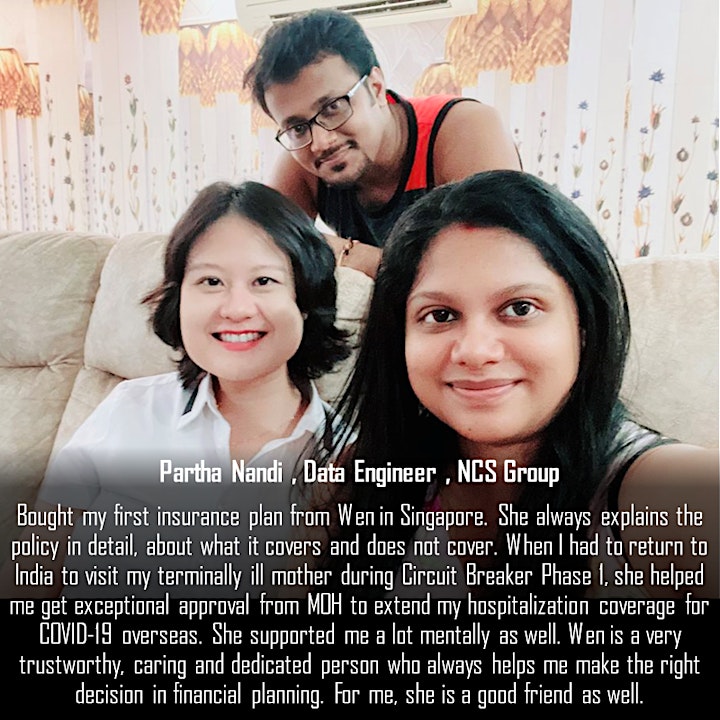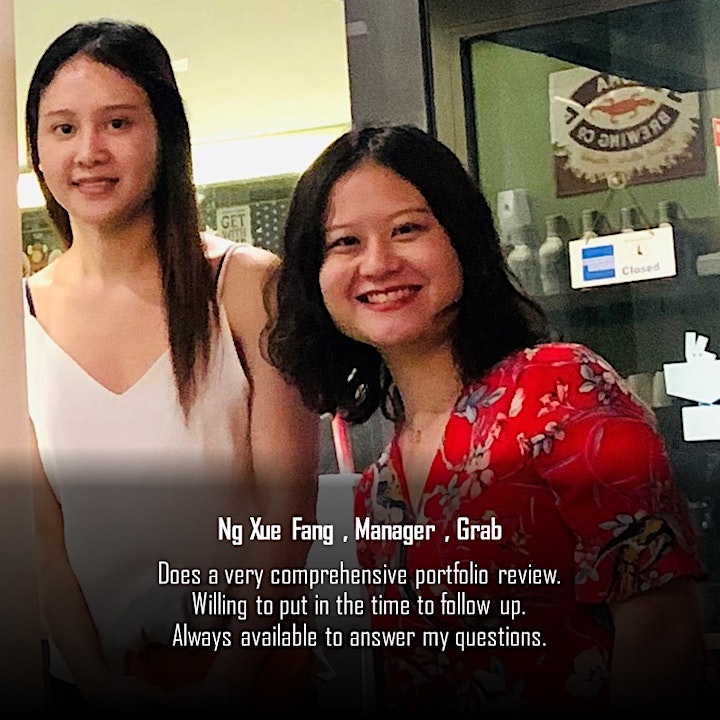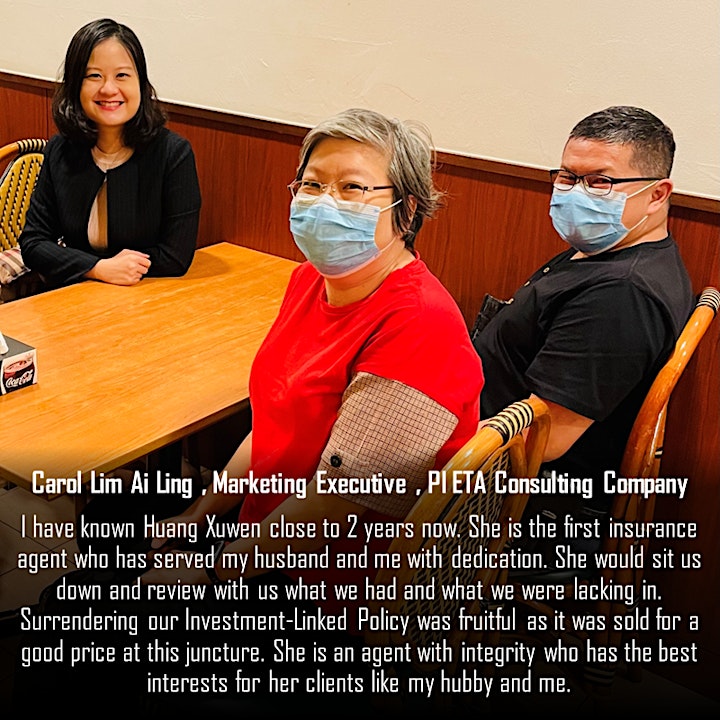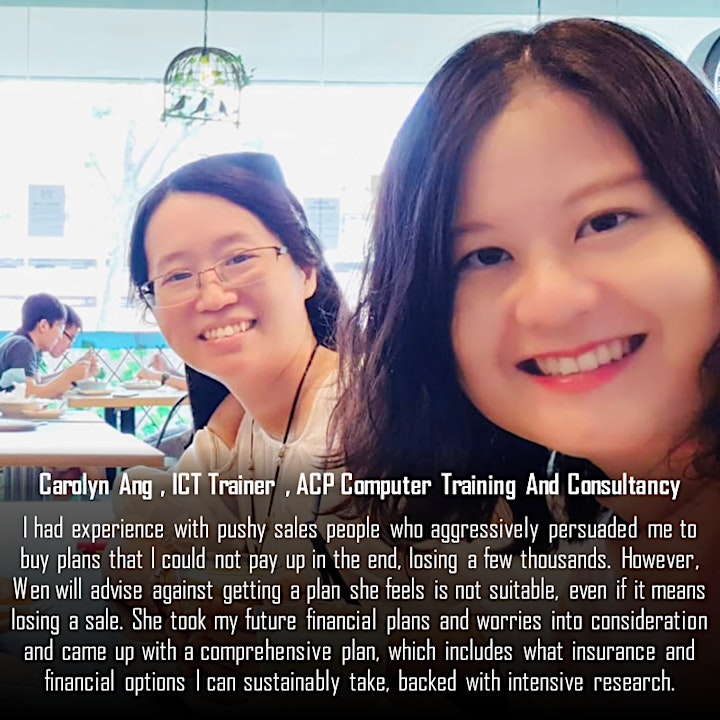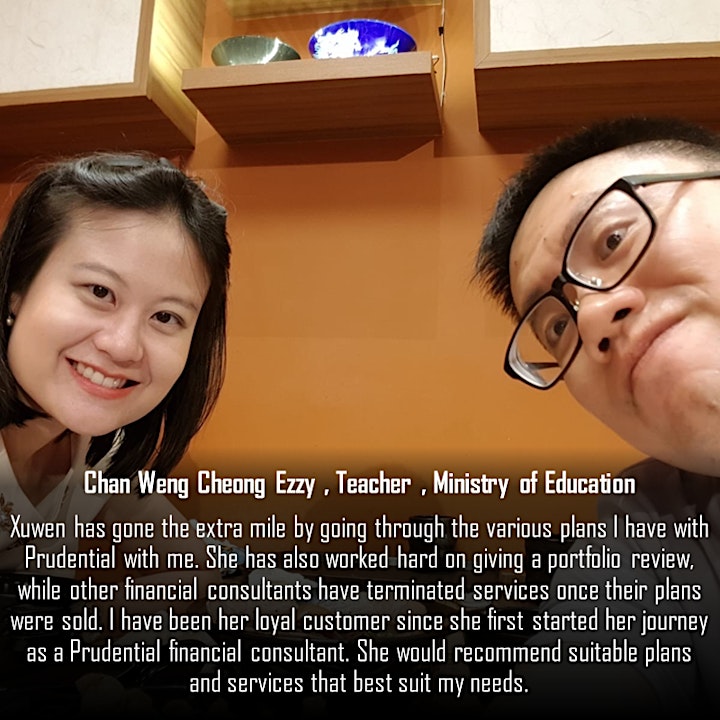 Prudential Approval Code
416/21Jun22 (To Be Updated)