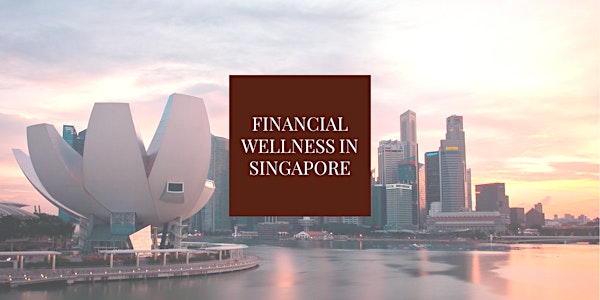 Multiple dates
Financial Wellness In Singapore : Grow & Protect Your Wealth (Zoom 1-On-1)
Book A Free Zoom 1-On-1
By Financial Wellness In Singapore
Date and time
Sun, 19 Feb 2023 20:00 - Sat, 30 Dec 2023 06:00 PST
About this event
BOOK A FREE ZOOM 1-ON-1
WHATSAPP CONSULTANT
FOR INDIVIDUALS
- Savings
- Wealth Accumulation
- Medical
- Wealth Protection
- Home
- Motor
- Travel
- Personal Accident
- Marine Hull / Pleasure Craft
- Lasting Power Of Attorney (Coming Soon)
- Will (Coming Soon)
- Trust (Coming Soon)
- Aspiring Affluent
- Accredited Investor
- High Net Worth Portfolio Advice (Coming Soon)
FOR COMPANIES
- Buy-Sell Shares Agreement
- Business Loan Protection
- Keyman Protection
- Commercial / Industrial Property
- Commercial Motor
- Construction
- Cyber
- Engineering
- General Accident
- General Liability / Product Liability
- Group Personal Accident
- Group Corporate Travel
- Marine Cargo
- Marine Hull
- Marine Liability
- Professional Liability
- Work Injury Compensation
- Employee Benefits
- Employee Medical
- Employee Term Life Insurance
- Value-Added Employee Activities
WHO CAN HELP
Ms Huang Xuwen (Wen)
I take pride in being a trusted confidant, and love adding value to every individual and company big and small. Building a more satisfying, stable and secure future for them is a meaningful deed to me. During consultations, I prioritise good communication and seek to understand the client's unique financial situation, multifaceted needs and preferred solutions. Currently, I represent 3 principals, which are renowned for their strong financial strength ratings and global presence : Prudential Assurance Company Singapore (Pte) Ltd, Great American Insurance Company and Berkshire Hathaway Specialty Insurance.
For more information, please visit my website .
PRUDENTIAL APPROVAL CODE
416/21Jun22 (To Be Updated)
About the organiser
Save first, early and consistently. But also protect your hard earned money. Exert control in estate and succession planning. Get high net worth individual portfolio advice. Stabilize the future of your company. Attract and retain talented employees with benefits.
CONTACT
Ms Huang Xuwen
(+65) 91122115
huangxuwen@pruadviser.com.sg
Representing Prudential Assurance Company Singapore (Pte) Ltd (Reg. No. 199002477Z) for financial advisory services on PACS insurance products and services, Great American Insurance Company and Berkshire Hathaway Specialty Insurance for general insurance products and services, and Precepts Group International for estate and succession planning
DISCLAIMER AND PRIVACY NOTICE