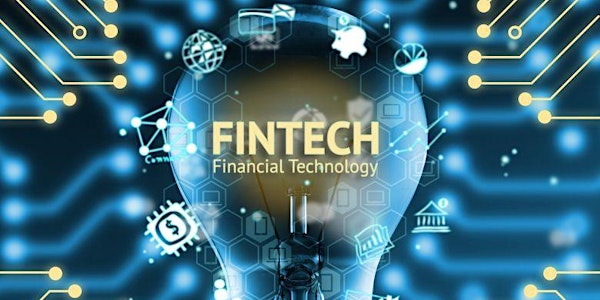 FinTech landscape and challenges
Dialogues between Spain and Singapore in the FinTech industry
About this event
Following the series of our Spain and Singapore Dialogues, organized by the Embassy of Spain and the Spanish-Singaporean Chamber of Commerce, in which we want to discuss issues of common interest for both countries, we would like to invite you to our new Dialogue, on FinTech.
In this Dialogue, the speakers will talk about the relevance of the FinTech industry in Spain and Singapore (both countries with a powerful financial activity and a strong FinTech sector where they keep investing, despite the Covid-19).
They will interchange opinions on the present situation and will share their views on possible future collaborations, as Singapore is the FinTech hub in South East Asia and one of the most sophisticated in the world, and Spain is in a process of radical digital transformation of the financial sector and it's the gateway to FinTech in Latin America.
A key fact to enhance the importance of this industry is that the Singapore FinTech Festival 2020 will still be celebrated, although under some restrictions due to the pandemia.
Furthermore, Singapore is a worldwide reference because of the FinTech Regulatory Sandbox, something very relevant also for the international expansion plans in Spain, where people have been able to adapt their businesses very fast in a FinTech frame.
The Dialogue will be conducted by Mr Ignacio Villoch, Open Innovation Senior Ecosystem Builder at BBVA. And we will count with the participation of Mr Chia Hock Lia President of the Singaporean Association for FinTech and Mr Rodrigo García de la Cruz, President of the Spanish Association for FinTech and Insurtech.
At the end of the Dialogue, we will hold a final Q&A session open to the audience.
IMPORTANT: We would like to share the contacts of those who register for this event. If you are interested in joining us, but don't want to share your details, that is fine too, you are also welcome! Just let us know by dropping us an email to info@spanishchamsg.org and/or to maria.urda@maec.es.
About the speakers
Mr Chia Hock Lia is the CEO of Switchnovate, a FinTech consultancy firm that provides financial blockchain solutions, and has close to 2 decades of experience in the financial and technology industry. He has previously worked in organisations like the Government Technology Agency of Singapore (GovTech) and NTUC Income. He is also an alumnus of the National University of Singapore (NUS) and Nanyang Technological University (NTU).
Besides being the founding president of the Singapore FinTech Association and co-chairman of the Blockchain Association Singapore, he is also a Strategic Advisory Council member of the ASEAN Financial Innovation Network (AFIN), Advisory Board member of the IEEE Computer Society Blockchain and Distributed Ledger Standards Committee (IEEE C/BDL), Council Member of Singapore Sichuan Trade & Investment Committee, Fellow of the Singapore University of Social Science (SUSS), member of the Institute of Banking and Finance (IBF) - Technology & Operations Industry Workgroup, member of the Banking & Finance and Fund Industry panel of Nanyang Polytechnic (NYP) and advisor to start-ups. He also teaches and speaks frequently on topics related to FinTech and Blockchain at international events and universities.
Mr Rodrigo García de la Cruz is founder and CEO of Finnovating, FinTech Open Innovation Platform that helps scale innovation, collaboration and innovation through a global digital ecosystem of more than 15,000 FinTechs.
At the institutional level, he is:
- Co-founder and President of the Spanish FinTech and InsurTech Association
- Co-founder and Vice-President of the FinTech Ibero-America Alliance
- Co-founder of the European Digital Finance Association
He is also founder and advisor to Accurate Quant Securities Agency, a Quant advisor based on artificial intelligence.
In the academic context, in 2013 he launched FinTech's first global management program at IEB. Today he is the Executive Director Digital Programs at Afi School of Finance.
Professional experience:
- Various management positions at Citibank, Barclays and Grupo Santander
- Robot and automaton programmer at Renault and Sonae Group
About the moderator
Mr Ignacio Villoch is a recognized generator of contents on Innovation and Digital Transformation to which he has been working professionally for more than a decade. In his 30 years of professional experience he has lived and worked in 4 continents from Singapore to Paraguay, through Miami, New York and Portugal in management positions of business development in the financial industry.
He "cut his teeth" – professionally speaking- in Singapore in 1991 He wrote the first guide in Spanish on "How to make business in Singapore"
Guest lecturer and professor in programs of innovation, creativity and digital transformation of the main business schools and inspirational speaker and facilitator in institutional and corporate events, actively participates as a mentor, inspirer, advisor or promoter in diverse communities and entrepreneurship sustainability projects
Currently Villoch manages the creation of BBVA's Fintech ecosystems, from where he promotes the digital transformation of the financial industry through Open Innovation dynamics.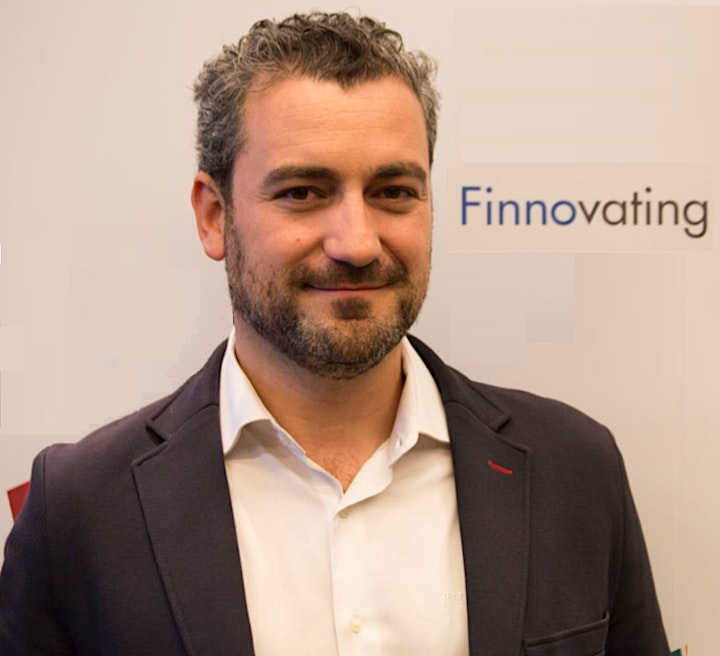 Rodrigo García de la Cruz