Description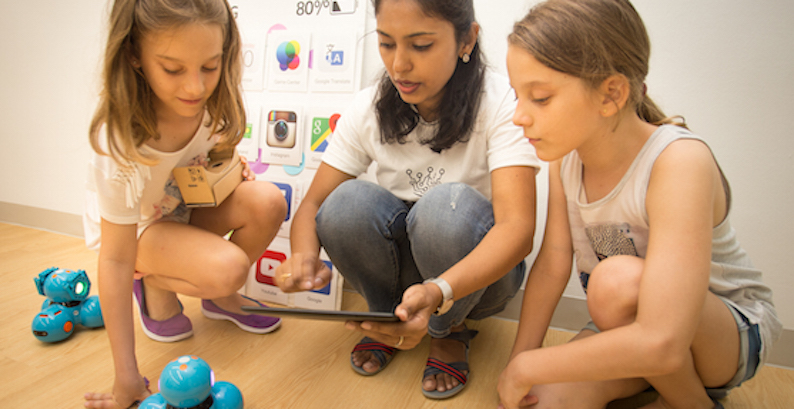 Discover the fun of coding through robotics (For age 5-8)
Robotics Trial Class:

This course is designed for young children to learn the fundamentals of robotics and programming. Using one of our tech educational tools, Dash & Dot, students will be introduced to technology as a tool to solve simple and complex problems.

Students will experience how to give commands to robots using iPads to solve puzzles and projects. They will learn basic concepts in mathematics and programming - time, speed and conditionals.
Topics Covered

Understanding programming as giving a list of commands
Understanding key mathematics and science concepts (time, speed, intensity)
Understanding concepts in programming (event driven, repeat)
Understanding the use of computer and robots in real world
What's next?
This one-hour trial class introduces our Robotics curriculum for students aged 5-8. For more programs during the holidays and regular semester, please view our full program offering and course schedule here.

Date: April 22, 2017 (Saturday)
Time: 3PM - 4PM
Location: First Code Academy, #04-13, Stamford Court, 61 Stamford Road, Singapore 178892
What to bring: A creative mindset
Educational tool: Dash & Dot and iPad

*The event is open to all. As limited seats are available, please RSVP for all attendees to confirm your admission.
This trial class is recommended for children aged 5 - 8.

First Code Academy (FCA) is a leading education institute that teaches kids coding courses and develop curriculum for K-12 students to learn not just coding skills, but computational thinking. The goal is to empower children and teenagers to become creative leaders in the digital era, for their future career and for driving social change.
Date and Time
Location
First Code Academy
#04-13, Stamford Court
61 Stamford Road
Singapore, Singapore 188655
Singapore