Description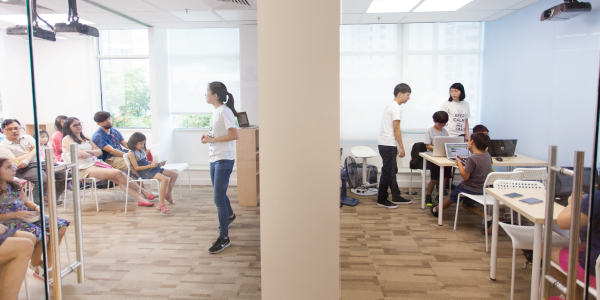 Learn to think by learning to code.
Know more about First Code Academy's pedagogy and comprehensive roadmap designed for students as young as 4 years old.
Come join us for an Info Session! Learn more about the course content, hear from the instructors, and discover what it means for your child to learn at First Code Academy.
Please feel free to let us know if you have any questions in the meantime. Contact us: hellosg@firstcodeacademy.com | 6820 2633

Shaping Future Creators
First Code Academy is a leading education institute that teaches kids coding courses and develop curriculum for K-12 students to learn not just coding skills, but computational thinking. Our goal is to empower children and teenagers to become creative leaders in the digital era, for their future career and for driving social change.