Description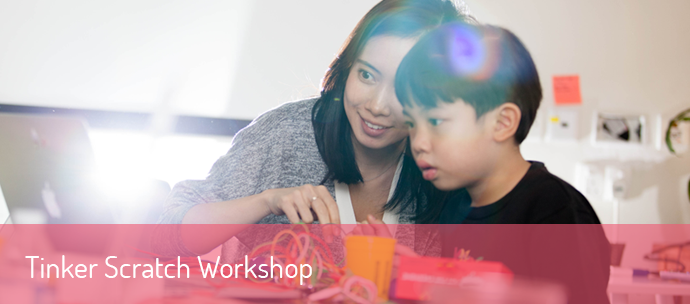 Start from Scratch! Join our animations building workshop (For 6-8 year olds)
This workshop introduces students to block-based programming on Scratch, a language created at MIT Media Labs for young learners. Students will learn to build animations and games using drag-and-drop coding blocks to build their knowledge and familiarity with programming concepts.
What's in the Scratch Workshop?
Meet First Code instructors and ask questions about coding class
Join an appropriate class to get a taste of coding at First Code
Get started on Scratch, a block-based language created for young learners to build fun animations and games
*Trial workshop ticket prices are refundable upon enrollment in camp or term classes.

Date: November 5, 2016
Time:
Tinker Scratch Workshop: 9:30AM - 11:00AM
Location: First Code Academy, #04-13 Stamford Court, 61 Stamford Road, Singapore 178892
To Bring:
A Laptop (windows/Mac)

A Google account to save your project

First Code Academy (FCA) is a leading education institute that teaches kids coding courses and develop curriculum for K-12 students to learn not just coding skills, but computational thinking. The goal is to empower children and teenagers to become creative leaders in the digital era, for their future career and for driving social change.