FLIP Special: Fireside chat with Essex Court Chambers Duxton (Singapore Gro...
Description
Fireside Chat with Essex Court Chambers Duxton (SG Practice Group)
Join Colin Liew, Tham Lijing and Calvin Liang, three members of Essex Court Chambers Duxton (Singapore Group Practice), and David Grief, the group practice's Chief Executive, for an in-depth discussion of the group practice and its members, their capabilities and the opportunities they offer in modern disputes practice, and the benefits enjoyed by clients and partners through working with independent practitioners. They will speak about the types of work the members do, and will share their experience and insights drawn from the cases that they have worked on.


Programme:
6pm: Registration
6.15pm- 7.15pm: Presentation on SG Group Practice + fireside chat (Q&A)
7.15pm - 8.15pm: Networking (canapes and drinks)
8.15pm: end
*Light refreshments will be provided.
Speakers' profiles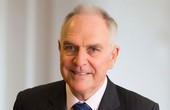 David Grief is the CEO of Essex Court Chambers Duxton (Singapore Group Practice). He assists with the development of the practices of all members of Chambers, as well as providing strategic support. David spent 40 years as the senior clerk of Essex Court Chambers in London.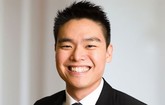 Calvin Liang acts as lead and junior counsel in white-collar criminal, commercial and regulatory matters. He specialises in conflicts of law, company law and injunctions, especially Mareva and Anton Piller injunctions. He writes in the area of public law and has been favourably cited by the Singapore Court of Appeal.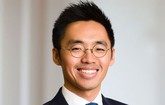 Tham Lijing is regularly instructed as lead counsel by local firms. These commercial disputes usually involve restitutionary issues, and range from $1,000,000 to more than $20,000,000. He also often provides advice on dispute avoidance - i.e. how to prevent a dispute going to court or arbitration in the first place.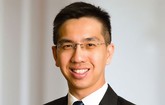 Colin Liew is a commercial disputes lawyer who as both leading and junior counsel has represented clients in a number of reported cases involving novel points of law, and has on several occasions provided expert evidence of Singapore law to courts in other jurisdictions. Colin has received recognition in a number of leading publications, and he has been praised by the High Court for providing "able and diligent assistance" through his submissions.