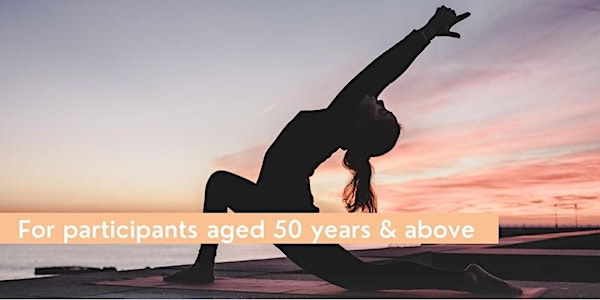 Focus and Flow for Women: Biological Awareness | Mind Your Body x TOYL
Be attuned to yourself and your surroundings.
About this event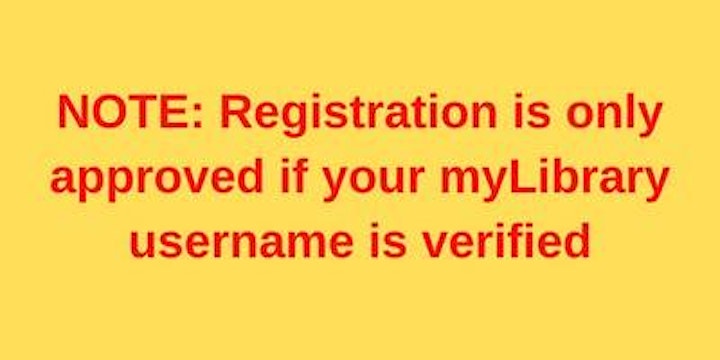 Important Notice 
This programme/event is open to members of the National Library Board, Singapore and those who are aged 50 years and above. Please ensure you have your myLibrary username on hand before proceeding with the registration. If you do not have a myLibrary username, you can create one here: https://account.nlb.gov.sg/.
About the Programme 
Have you ever felt like your body was off-balance, but could not figure out exactly what was causing it? Learn how to optimise your well-being and reduce stress by aligning with nature and understanding the biological cycles within and around you. Using frameworks from Chinese medicine, qigong, and yoga, this interactive masterclass will cover not only theory, but also includes hands-on activities like simple exercises and gentle movement.  
About the Speaker
Wenlin Tan is a well-being, mindfulness, and productivity specialist with over 10 years of experience working in the fields of mental and physical health, psychology, and wellness. Wenlin has consulted and taught across Asia and Europe for leading brands and companies, such as Obonjan Island Resort (Croatia), Uncommon (London), Yogalive (Belgium), and Figment (Singapore).
Disclaimer: All content and advice shared during the programme are for informational purposes only. It is not intended to be a substitute for professional medical advice, diagnosis, or treatment.
This programme is suitable for those aged 50 and above.
About Time of Your Life  
Organised by the National Library Board, the Time of Your Life (TOYL) features informative talks, creative workshops, learning communities and resources for those aged 50 and above. Covering a wide range of topics such as Digital, Careers, Sustainability, Arts & Wellness, start your learning journey with us today. Visit https://go.gov.sg/toyl for the full programme listing and check out our dedicated publication at https://go.gov.sg/50plusmag. 
Online Programme/Event Administrative Information 
This programme is conducted entirely online. You may access Zoom via the app or using a web browser 
Please note that photos and/or videos of this programme and its participants may be taken. By registering for this programme, you agree that NLB may take photographs and/or videos of you (or your child as applicable) and use the images and/or videos including to archive, exhibit and publish them for publicity or any other NLB purposes. 
Please ensure that you enter a valid email address as you will receive an email with the link to the online programme/event  
The link of the programme should not be shared with others 
Do ensure you have a strong internet connection. Using your mobile data is not recommended 
The National Library Board, Singapore (NLB) reserves the right in its absolute discretion to disqualify or refuse admission to any registrant without any reason and notice