Description
Are you always "mood eating" - you eat when you are angry/sad/ feel bad?
Do you find that this makes you feel worse about yourself?
In reality, what you eat does affect your mood!
If you would like to stop mood eating, this talk is for you.
Highlights:
What types of foods put you in a good or bad mood

Stimulants such as caffeine and Chilli/spicy food

How does low glycemic index food affect mood

The Importance of Omega 3

How Breakfast improve your Mood

Exercise/movement and Mood

The Importance of testing - and not guessing - which foods affect you
All attendees will receive a goodie bag with items worth S$460! (goodie bag will be given out after onsite registration). You will also be able to sample a protein shake before the talk.
. Goodie bag Include
Butter French Croissant & hot drink set (Coupons)

Epigenetic Hair test special price, valid for an appointment booked within the next 1 month

3-day meal plan (breakfast, lunch dinner)

1 packet of USANA probiotics

A sampling of protein shake

Special introductory offer for nutrition coaching: 15% off first-month of a 3-month plan purchased within the next 1 month


SPEAKERS:
Patricea Chow, Health Lifestyle Coach and Yoga Instructor: Patricea is a health lifestyle coach - she combines sports & exercise nutrition coaching, yoga & fitness to create simple weight transformation plans for her clients. She believes in actions that are sustainable, simple, quick, and fuss-free, so that even busy people can easily achieve their weight & health goals by dedicating only 30- to 60-minutes throughout their day.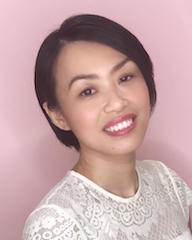 Nicolas Reynard, Performance & Epigenetics Coach and Executive Chef: Nicolas has been a gourmet chef for more than 20 years - he creates meals that are nutritionally balanced, delicious & delight on the palate. He is also a sports coach, and together with his brother, has sharpened the mental & physical skills of athletes with their physical performance program.