Description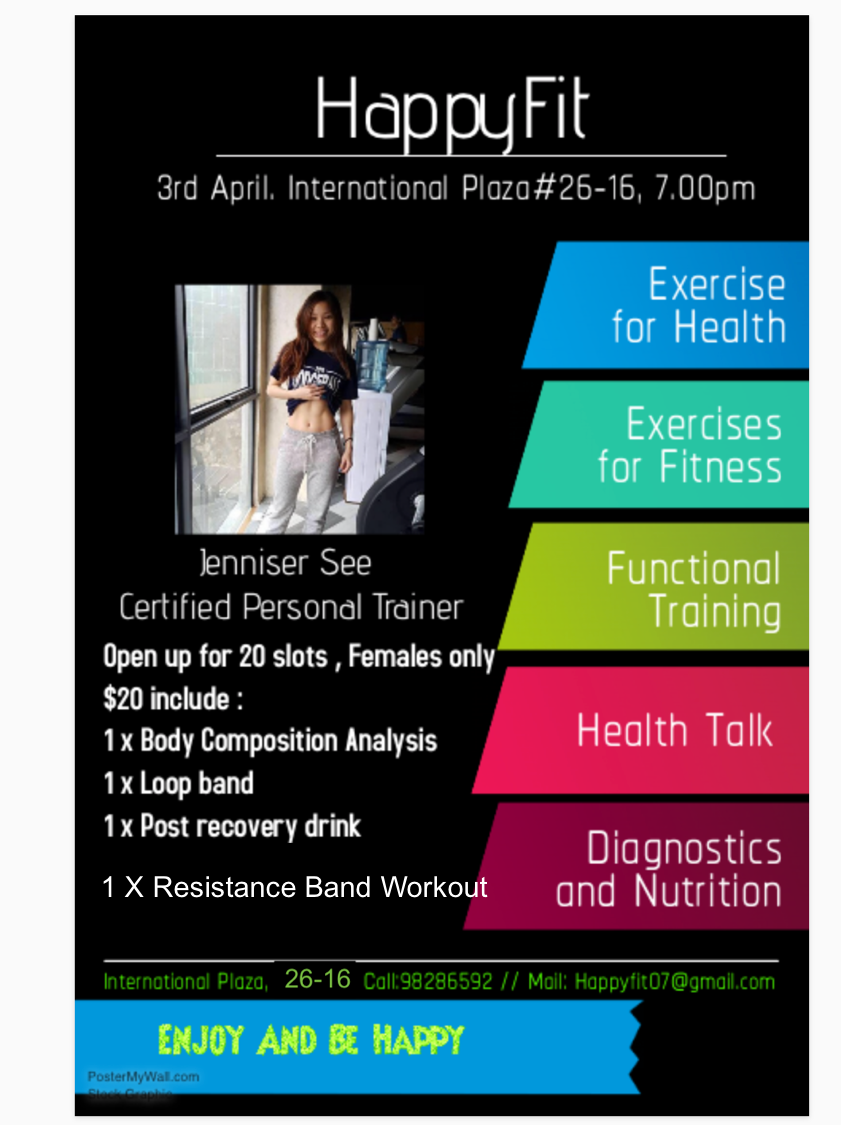 What is the objective of this event?
The objective of this event is to bring all women together to form a community and spread the positive vibes and that is how I came up with my brand name "HappyFit". It doesn't cost anything to be happy yet many people are always unhappy with their life. Be Grateful and Be Happy Always.
All along, I have been training my client one on one basis and has been seeing their progression. This makes me want to do even more. This year, my dream is to share my passion and knowledge with those females who want to achieve health and fitness, do join me at "For Those Ladies Who Have No Time To Exercise!" workshop. You will get a free body composition analysis and a resistance band to kick start your fitness journey.
What does this workshop consist?
1) Free Body Composition Analysis to understand your current condition
2) Free resistance band to kick start your fitness journey
3) Fitness workout with 1 post recovery drink
4) Prepare your meals - Know the type of food that is good for your health
5) How to take care of your health - Arc Life Chiropractic
What do I need to bring?
1) Water bottle
2) A device that can keep track your calories burnt and bpm (beat per minute) - If you have
3) Take light meal before coming to the workshop
Organised by
HappyFit
Jenniser