Event Information
Location
Singapore Botanic Gardens
1 Cluny Road
Singapore, 259569
Singapore
Description
This Mother's Day, gift your mother a restorative self-care. And mothers, you are empowered to gift yourself a little reTREAT too! This special restorative forest bathing experience is open to all mums and everyone.
Wander and wonder with mother nature, immerse in nature's gentle beauty, connect and love more.
For nature-loving mothers, forest bathing is a refreshing experience that deepens her connection to nature, herself, and others! For mothers who are not as familiar to nature, there is not need to worry too. Forest bathing does not require any experience in nature. Designed to be accessible to everyone, forest bathing is slow, immersive and safe. It is restorative and calming.
Forest bathing, or shinrin-yoku, is not just a stroll in the park. It is also not hiking. Taking you slowly and intentionally through nature, forest bathing focuses on sensory connections. Science and research studies on forest bathing have quantified health benefits including improved mental clarity, increase body immune functions, increase production of anti-cancer proteins, lower stress levels, lower blood sugar levels and lower blood pressure. Forest bathing also provides a much-needed time out to do-less, mind-less and care-less.
HOW YOU WILL BENEFIT FROM FOREST BATHING
Rest, renew and refresh your heart, mind and body.

Learn and experience connections to nature.

Enjoy physiological health benefits.
EARLY BIRD SPECIAL
Register with mum before 30 April 2019 to enjoy the early bird special of $88 for 2 pax! (normal rate: $110).
Limited spaces only.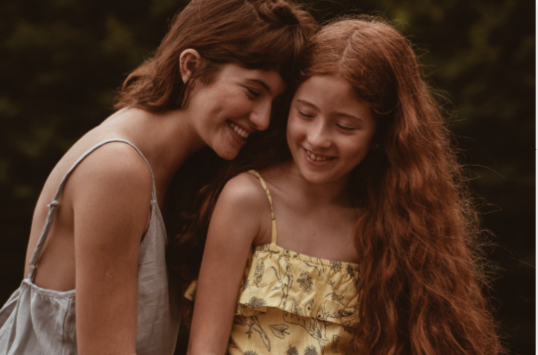 ---
FAQs
Am I suitable for forest bathing if I have never hiked nor spent much time outdoors?

Forest bathing is designed to be accessible to everyone of varied fitness and outdoor experience. The class is conducted at a slow pace and we typically cover no more than 800 m for the entire session. We typically walk along well-established pavements in the gardens and grass lawns, and is very convenient and safe for everyone. The routes are also mostly level and no significant physical exertion will be required.
Is there a minimum age requirement for this class?
As forest bathing is a slow, mindful and contemplative class, it may not be suitable for children under the age of 13. However, if you think that your child would benefit from the class and would enjoy the pace, he/she is welcome to register as a participant and join us.
What if it rains?
This is a light rain or shine event. Generally, classes are cancelled only in the event of very heavy downpour or if there is risk of lightning. In such situations, we will personally contact you at least 30 minutes before the meeting time to confirm if the class will proceed or be cancelled. For classes that are cancelled by the host/guide, participants can register for another class without any additional charges. However, there will be no refunds.
Are we really walking in a forest?
Forest bathing allows a person to connect with nature. Nature exists outside forests too. City gardens, parks and beaches are some examples where meaningful connections with nature can take place and for you to receive your well-deserved mental and emotional recharge.
What happens when there are not enough participants to start the class?
We rarely cancel classes due to small number of participants. However, if we do, paid registrants will receive notifications from us and will be entitled to register for another class without any additional charges.
---
ABOUT YOUR FACILITATOR
Youmin is a certified nature and forest therapy guide and a yoga nidra facilitator. A pioneer in Singapore and the Southeast Asia, she is passionate about sharing nature connections and deep restorative rest for well-being, especially for stressed out and disconnected city dwellers. In this frantic world we live in, she believes that we need to go into the 'rest space' to find ourselves, we need to slow down in a practical manner, and then, we can thrive sustainably. Working with individuals, groups and organisations, Youmin's intention is to support them to rise up as well-rested leaders. She has also guided and taught at overseas workshops and retreats including Finland, Bangkok and Chiang Rai. Her work has also been shared at international and local conferences, as well as publications. She is the founder of Xiu Nature Connections and is an active contributor of the Shinrin-yoku 森林浴 Forest Bathing - Singapore community.
Please read our Terms and Conditions.
---
Important class details such as meeting point etc. will be sent to you via a confirmation email from Eventbrite after registrations. Please read and retain that email.
This forest bathing class is a special edition, and not applicable for the class package adn/or gift cards (unless otherwise stated). For more information about class package, please click here.
Date and Time
Location
Singapore Botanic Gardens
1 Cluny Road
Singapore, 259569
Singapore
Refund Policy