The biggest European 2-day B2B event on Forex, Banks, Brokers, Trading Software, Affiliates, Online Payments, Investment, Introducing broker
About this Event
Forex Expo 2021 in the Financial & IT Center of Europe
The Forex Expo forum is to become one of the biggest and the most important B2B event in the crypto industry. This festival brings together not only top-professionals and global leaders but also those who are just getting into Forex, Banks, Brokers, Trading Software, Affiliates, Online Payments, Investment, Introducing broker.
Cyprus was chosen as a meeting spot for this festival which makes it even more perfect not only in travel terms but also as it draws attention for this country is known as an IT center of modern financial Europe. Experts and investors from other continents will join us under one roof to discuss the hottest topics of crypto world and bring the industry to a new level.
Business networking on top level
Forex Expo is not only a global event but a unique space for personal and business development where every attendee will get an opportunity to join the biggest show filled with exhibition booths, networking lounges, conference and workshop spaces as well as to meet gurus and innovators in blockchain and artificial intelligence.
Support on global financial industry development
In the recent years FINEXPO international events have made a huge impact on the development of hundreds of companies in the financial industry. It is now a meeting place for market leaders, government representatives and top professionals as well as a signing spot of thousands of contracts that globally influenced the development of financial technologies.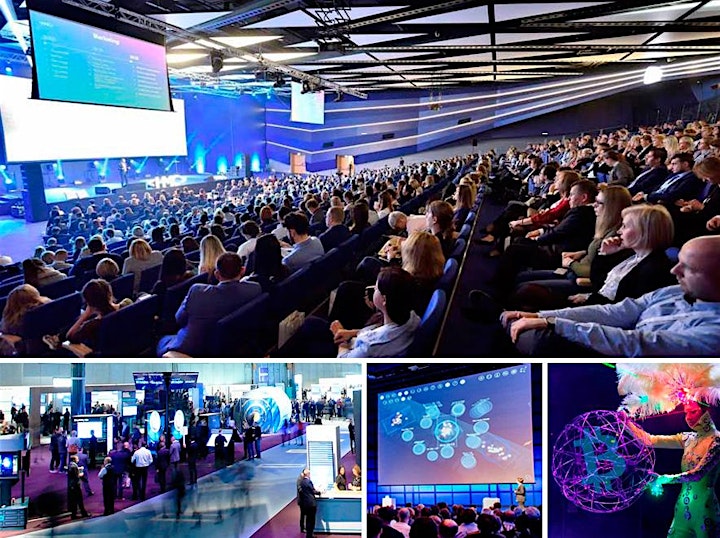 The agenda is still filling in so stay tuned! More info can be found on our official website - ForexExpo.com
There are several ticket options to choose:
1) STANDARD - FREE (Only Professionals: Brokers / Traders/ Affiliate / IB / Banks Pass)
Two days access to the conference halls and exhibition area
Coffee-breaks
Online access to the event mobile app. Network and discuss
Participant package
Links to the video records of the whole conference speeches
2) BUSINESS - 175 EUR (350 EUR - 50% OFF till the Ends 31 July)
STANDARD ticket +
PreParty access. Badge pickup
Lunches
Business participant package with gifts from sponsors
AfterParty access. Party, Music, Food & Drink
3) VIP - 380 EUR (760 EUR - 50% OFF till the Ends 31 July)
BUSINESS ticket +
VIP registration
Access to the VIP seats
Access to allocated VIP tables at both Parties
Don't miss a chance to become a part of this remarkable event!
Payment Options:
Credit/Debit Card
To Purchase a sponsorship please contact:
+44 203 807 9606 Finexpo (UK)
+65 3159 4585 Finexpo (Singapore)
or via info@finexpo.org
More: forexexpo.com
Tags: forex expo, forexexpo, conference, ifxexpo, moneyshow, summit, forum, show, money, eur, usd, cryptocurrency, markets, trading, brokers, payment systems, investment, money, fx Finance, investors, money brokers, finance