Description
Join Kelvin Wong, City Index's Chief Technical Strategist as he takes you through the journey of a professional institutional trader on how to plan your trading day ahead before the European session opens, hunt for trading set-ups, execute the trade and manage your positions as the day progresses.
From this seminar, you will learn,
How to spot trend following and mean reversion trading set-ups on the major FX pairs such as EUR/USD, USD/JPY & GBP/USD before the European session starts

How to use upcoming key economic data releases to scan for FX cross pairs trading opportunities

How to evaluate the reward/risk trade-off of a trading set-up

How to manage your open positions once in the trade
---
About the presenter: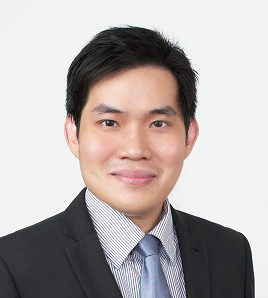 Kelvin Wong -
Chief Technical Strategist, Asia
Kelvin has over 12 years' experience in providing market research and employs a combination of fundamental and technical analysis, specialising in utilising Elliot Wave and Fibonacci analysis. He has worked at leading research firms and hedge funds as an FX and equities analyst and, before joining City Index in August 2013, was a senior equities and indices analyst at French research firm BBSP where he advised Asian hedge funds and international investment banks. Kelvin has a Certified Financial Technician (CFTe) award from the International Federation of Technical Analysts (IFTA) and is a member of the IFTA. He has conducted technical analysis seminars and training programmes for thousands of private traders in Singapore and Malaysia.