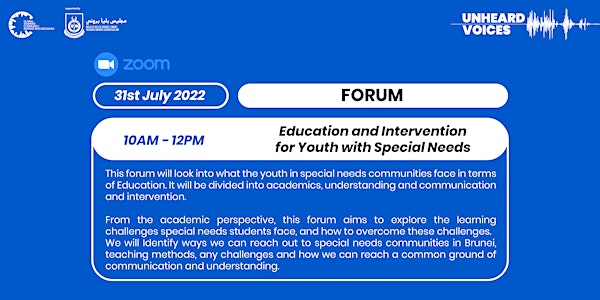 Forum 1: Education & Intervention
Unheard Voices: Youth with Special Needs Forum 1: Education & Intervention
About this event
This forum will look into what the youth in special needs communities face in terms of Education. It will be divided into academics, understanding and communication and skills.
From the academics perspective, this forum aims to explore the learning challenges special needs students face, and how to overcome these challenges.
We will Identify ways we can reach out to special needs communities in Brunei, teaching methods, any challenges and how we can reach a common ground of communication and understanding.
This forum will also look into intervention and diagnosis