A transformative learning program to equip students, teachers, & school systems with knowledge, awareness, & ways to achieve sustainability.
About this event
Details of the Offerings
Registration has opened for our upcoming capacity-building programmes, namely the Foundations of EfS (two-1/2 days) and Design Studio (5-Days).
More details can be found in the brochures attached. There are special bundle rates if you sign up in a group/ organisation.
*This event posting is created for publicity purposes on the platform. If interested, please head over to the link attached below to sign up for our event.
SIGN-UP LINK: bit.ly/efsofferings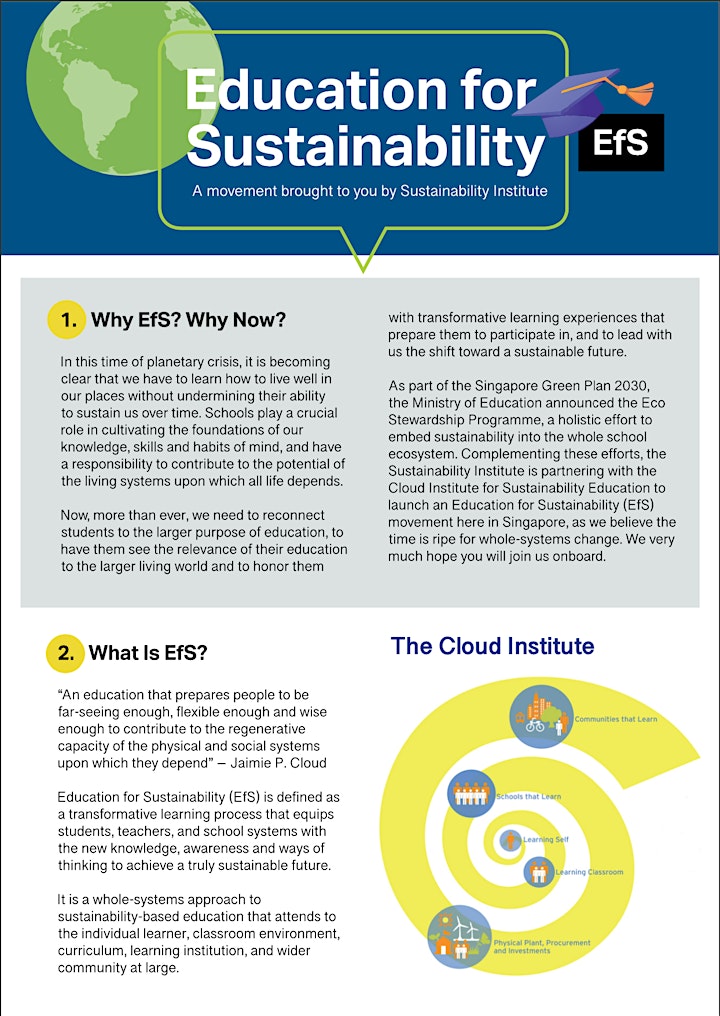 With recent announcements in Parliament, we believe the time is ripe for whole systems change - beginning from learners, educators and school systems, and would like to see if you might be keen in sharing this learning opportunity with your educators. Several schools with a niche in environment have come onboard to join us in the movement to educate for sustainability.
What is Education for Sustainability (EfS)?
Education for Sustainability (EfS) is defined as a transformative learning process that equips students, teachers, and school systems with new knowledge, awareness and ways of thinking to achieve a truly sustainable future. Bringing a whole-systems approach to education, EfS attends to the individual learner, classroom environment, curriculum, learning institution, and wider community at large.
Our upcoming programmes are hosted in partnership with the Cloud Institute for Sustainability Education, which has been leading the work of embedding sustainability into curriculum from K-12 in the United States over the past two decades. The Cloud Institute has developed a proprietary framework, as well as standards, performance indicators and assessment guidelines for embedding EfS into curriculum. You can find more details in the infographic attached.
About Sustainability Institute (SI)
Founded in 2001, SI has spent the past two decades building sustainable long-term capacities in educators and the education system through our suite of capacity-building programs, including the work of Peter Senge, author of The Fifth Discipline and Schools That Learn. You can also find out more about our recent work in supporting the Positive Education movement on the SPEN (Singapore Positive Education) website here.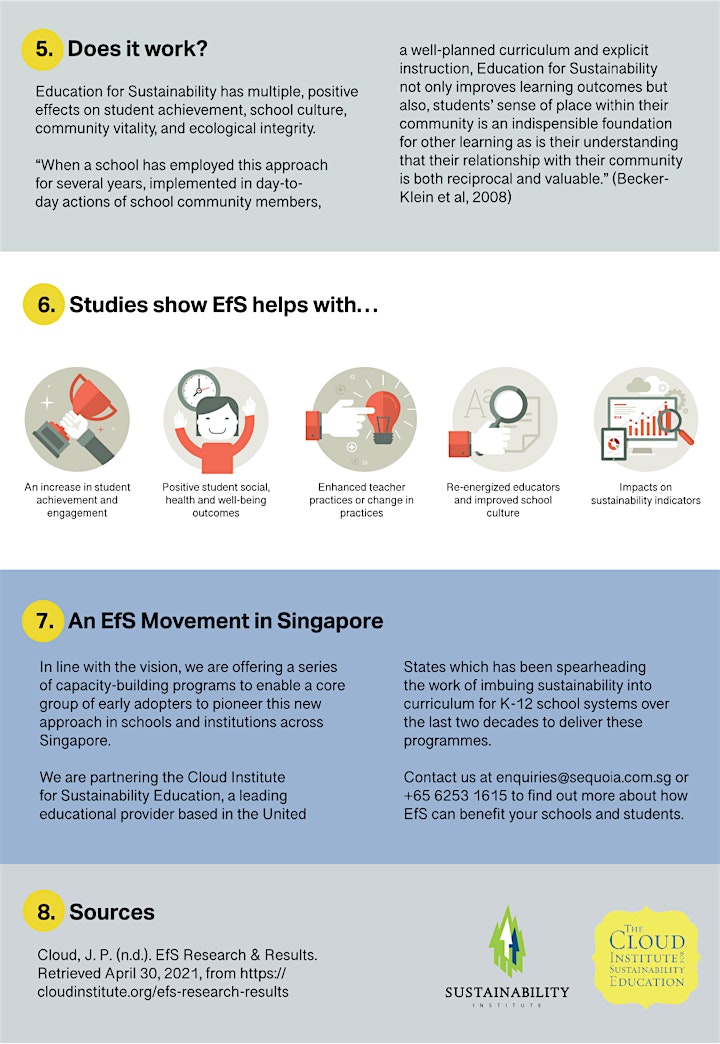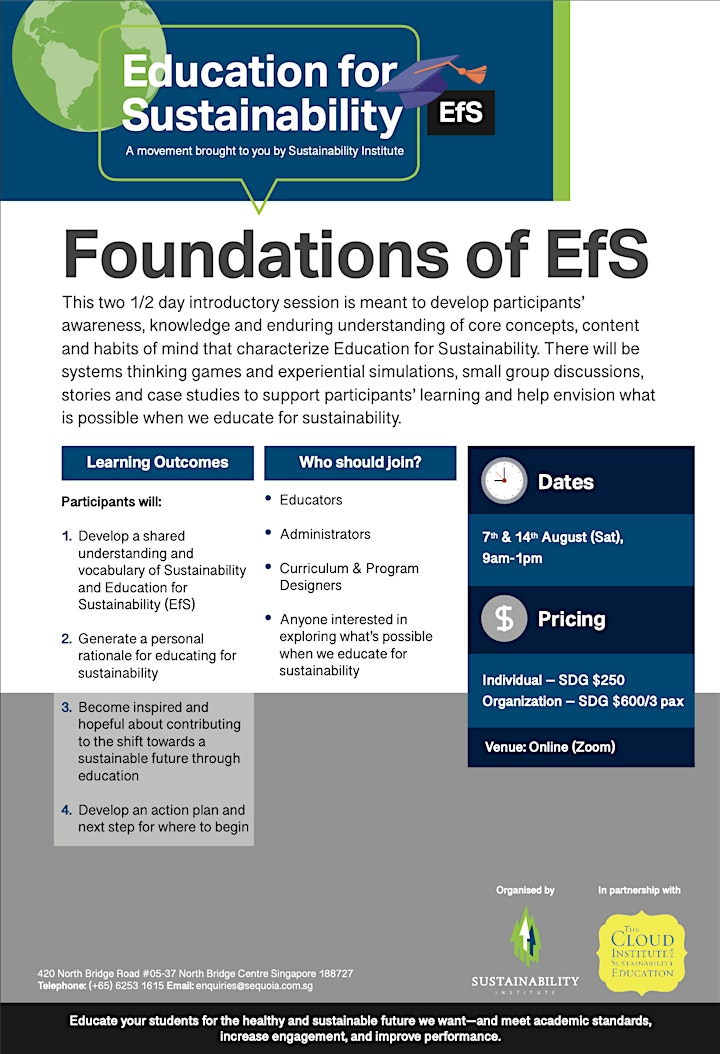 This two-1/2 day introductory session is meant to develop participants' awareness, knowledge and enduring understanding of core concepts, content and habits of mind that characterize Education for Sustainability.
Target Audience: Parents, educators, school administrators, anyone interested in exploring what's possible when we educate for sustainability
Dates: 7th & 14th Aug (Sat), 9am-1pm
*Limited Slots Available
Individual — SGD $250
Organisation — SGD $600/ 3 Pax