Description
FREE 'HOW TO BE A MUMPRENEUR' Workshop
Most mums want to be able to have a career and draw an income while achieving the right work-life balance for their families. Being an employee seldom affords such a scenario. Today, mums can have it all!
You must have heard of Mumpreneurship! There's no better time to consider being a Mumpreneur. It's much easier today to get started without needing tens of thousands of dollars in capital. With access to cloud-based services on demand, drop shipping services providers and a wide array of digital tools to everyone, the time is now to make your Mumpreneurship dreams come true.
But where do you begin? What kind of business can you run? There really are many options for you to consider;
1) Run an eCommerce Business
2) Become a Consultant
3) Create a Product
4) Provide a Professional Service
5) Start a Franchise Venture
6) Become a Blogger
Whatever your interest, starting a business needs the right know-how, focus and planning. The reality is these skills are hard to master. The good news is Entrepreneurship can be learnt!
Whether you're already an entrepreneur or if you aspire to finally create a venture in 2018, this FREE 'How to Be a Mumpreneur' Workshop is for you!
Workshop Outline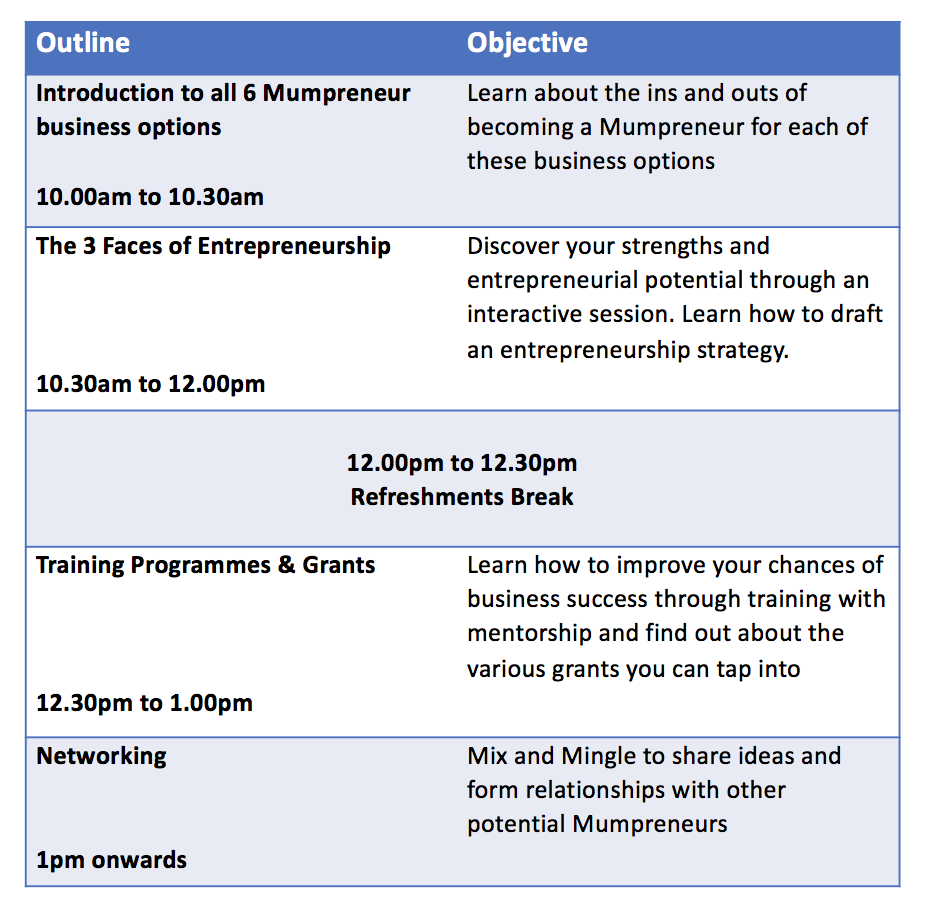 Trainer / Speaker Profiles
1. Dr. Yasser Mattar manages the Entrepreneurship and Innovation discipline in Lithan Academy. He has 17 years of training experience.
2. Leonard Zuzarte was an entrepreneur for 20 years. He currently heads the sales team for Entrepreneurship and Innovation at Lithan Academy.
Grasp the opportunity to have a work-life balance.
Register for this workshop today!
Your application is subject to approval and acceptance by Lithan Academy. Lithan Academy reserve the right to accept or decline applications without providing a valid reason for the same.