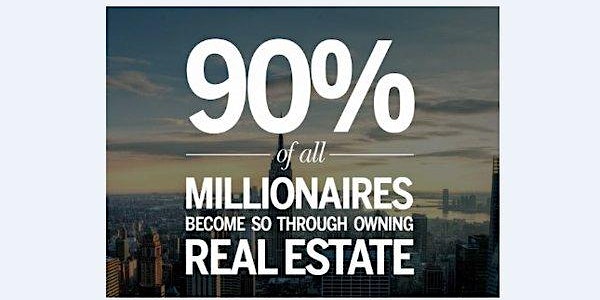 FREE: 90% Of All Millionaires NEVER Depends On A Single Income,The Answer..
Spot properties that generate high ROI in just 5 steps.
When and where
Location
Nehsons Building 238A Thomson Road #13-08 Singapore, Singapore 307684 Singapore
About this event
FREE Property Workshop. Best Kept Secrets From Developers Revealed.
Dr. Patrick Liew revealed these bes-kept secrets and uses them to generate millions of dollars. Now, he is here to share and teach you the exact same method to do it.
Here is what you will learn …
✅ How average-income Singaporeans can own MULTIPLE properties
✅ How average-income Singaporeans can draw monthly 5-figure passive income.
✅ Learn "Best Kept Secrets" of Property Developers on EXACTLY when a property will appreciate in value
✅ How to own multiple properties without paying additional duties (ABSD & SSD)
✅ How to turn $25 into $1 million within 2 hours via an AMAZING property investing strategy by adding VALUE!
✅ How to acquire a property investing skill that you can apply to any country
✅ How a few SIMPLE tweaks to a property. will massively increase its value.
Grab your opportunity to learn the "Best Kept Secrets" from a successful multi-million Property Investor.
This will be a value-packed seminar. So be sure to be there early.
After the property seminar, we have a special Guest Speaker to share some Facebook Marketing Secrets.
This speaker will share how to use Facebook ads to get quality leads & appointments to increase your income and promote your business.
Feel free to forward this message to your friends to invite them to this event!