A Comprehensive Financial Planning and Portfolio Management Workshop
About this event
Is it important to review my financial plan annually? 
Reviews are important because your personal situation might have changed, your lifestyle and financial goals might have been altered. Your insurance needs may evolve or your debts may not be effectively managed. How does upgrading to private condo affect your financial situations?We see many individuals after attending an investment outlook event, freeze to make decisions or make the wrong decision by following advice blindly without considering their own financial situation and goals. It is my intention to help individuals see the importance of holistic financial management as well as highlight key elements on developing their own financial plan.
Leading the workshop is Alfred Chia, CEO of SingCapital with more than 25 years of experience and an author of 3 best-selling books in property & financial management
Program Outline
1. Financial Planning Framework
Learn our holistic 7-step financial & wealth management framework which you can use for your own planning. Get awareness of your concerns and priorities via our financial fact-find methodology.
2. Financial Status & Ratios
Learn the essentials of the financial plan which comprises of savings, key financial ratios, income statement, analysis of cashflow statement and net worth statement.
3. Protection & Insurance Gaps
Understand how we audit protection gaps, and guidelines for you to structure your insurance policies
4. Investment & Portfolio Design
Acquire a few key competencies in investment management, and portfolio designs and strategies
5. Property Investment & Financing Options
Review your property mortgage & financing options. Unlock the value of your property as a leverage for further property investment or simply save the cost of interest
6. Recognise the importance of legacy and wills planning
Understand the key elements in a will which makes it functional and it includes the essential information such as revocation, executor appointment 
7. Financial Goal Plan
Have a good sense to develop your financial plan which highlights your financial concerns and recommendations to achieve goals. Conceptualize financial options.
The Speaker
Alfred is the CEO of SingCapital which is a Financial Advisory firm licensed by Monetary Authority of Singapore (MAS).  
He has more than 25 years of experience in the financial advisory field serving both individuals and corporations, and sits on the board of various real estate funds as independent director and advisory board member. His insights and perspectives on various financial matters are regularly interviewed by numerous media channels from radio to TV including Channel NewsAsia, Channel U, Strait Times and Business Times.
As an ardent believer in the power of education, Alfred strives to share his knowledge through as many conduits as possible. He is the Creator and Chief Trainer for the popular program, 'Singapore Accredited Mortgage Planner', for real estate and financial professionals. 
This passion to share has also prompted Alfred to author 3 books, 'Mortgage and Grow Rich',  'Grow Rich Singapore Style' and 'Last Wishes'.  The books are dedicated to holistic financial planning towards financial well beings. The Last Wishes entitled "Last Wishes: Financial Planning, Will Planning and Funeral Planning in Singapore" is his latest book.
A Comprehensive Financial Planning & Investment Management Workshop
Date: 23 March 2019
Time: 10am to 12.30pm
Venue: Paya Lebar Square next to Paya Lebar MRT Station(60 Paya Lebar Road, Paya Lebar Square, #09-01 Singapore 409051)
Contact No.: 6801 4088
Fees: Free Workshop for first 40 participants (worth $138)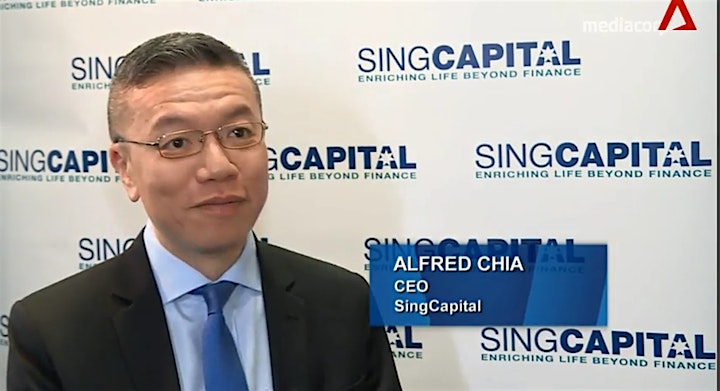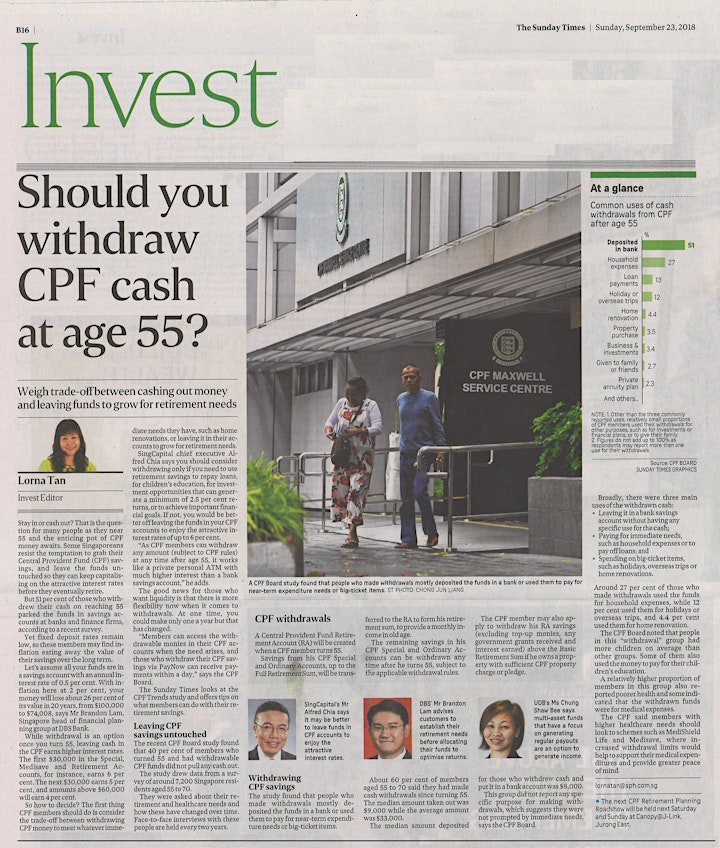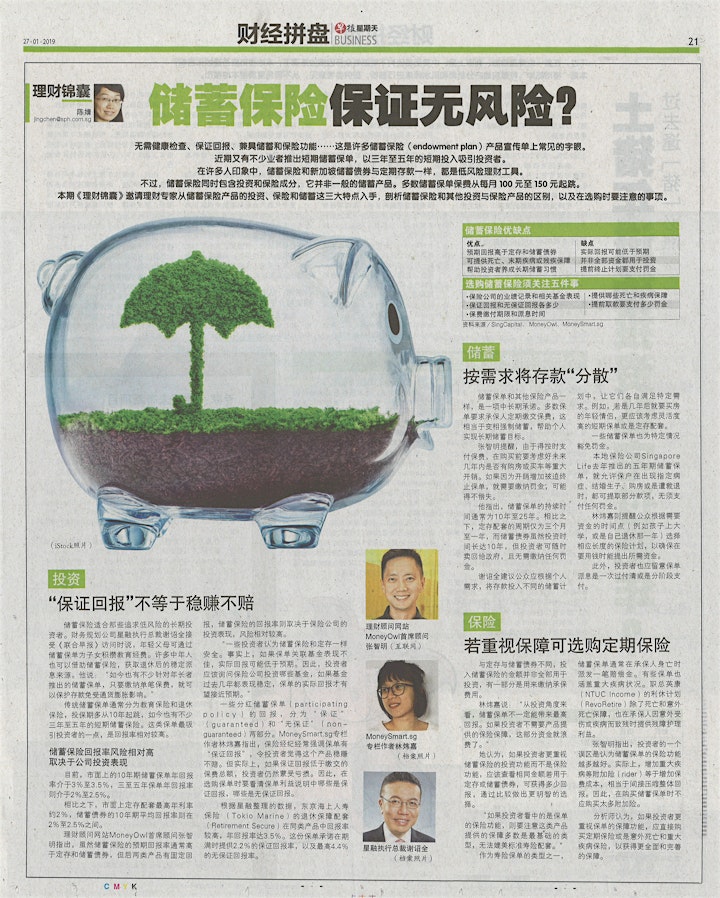 Organiser of Free Comprehensive Financial Planning & Investment Management Workshop