Description

INTRODUCTION
The digital age has helped with a bang and the disruption can be seen in every occupation, in every industry – even the societies are evolving. Business leaders, digital strategists, managers and executives across the industries are gearing up to lead through digital advancement. However, information technology (IT) is still being prioritized over customer-centricity and customer experience (CX) in driving digital transformation; whereas CX is the catalyst for this transformation remains competitive in Business.
88% of companies were undergoing digital transformation as a means to improve CX, but only 25% have mapped their customer journeys
It's mobile-first era now and yet "a mere 20% of digital transformation leaders are studying the mobile customer journey"
Most organizations lack long-term digital transformation plans and only "29% of companies have a multi-year roadmap to guide digital transformation evolution."
(Source: The State of Digital Transformation Reports – 2014 & 2016; Altimeter Group)
Digital transformation requires an unparalleled need to connect customer and technology for seamless advanced customer experience. The talk on Digital Business is tailored to guide Business Leaders, Technologists, Managers and Executives to effectively bring digital transformation in their organizations. As part of the Digital Talk, one explores and learns from real-world case studies on Digital Studies & impact of Digital platform with value networking effects.
WHAT WE CAN OFFER
Boost your Digital Quotient and lead your organization from being one amongst the herd that simply engages in digital to a remarkable, innovative digital enterprise.
CBLD has initiated a unique offering for helping companies to understand the impact of digital transformation and how your organization can embrace the change. CBLD offers a 1 - 2 hours corporate or lunchtime talk with no obligation at our headquarters or at the luxury of own your office premises.
CHOICE OF TOPICS
Impact of Digitalization : To Avoid it or Embrace It

Digital Marketing: How to Generate Free Leads

Digital Marketing Strategy : Driving Customer Engagement

Empowering Businesses with Digital Technology

The Platform Business Model : Leading Digital Innovations

Digital Business Models : Executing a Digital Transformation

How Technology is Transforming Industries and How Best to Respond

Digital Landscape Today (Digitalization In General)

How Technology and Digital Transformation Impacts Today's Workplace
For any enquiries or to request for a talk, do contact us at

+65 9667 7501

or email to

marketing@cbld-center.com.sg

.
---
ABOUT THE SPEAKER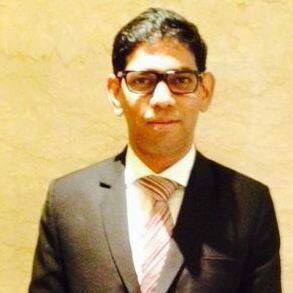 PRASHANT KUMAR
Head of Technology, CBLD
*View his LinkedIn Profile here.

• Postgraduate Diploma in Digital Business (Columbia University)
• Master of Business Administration (IBS, India)
• Charted Institute of Securities & Investment (CISI)
• Online Lead Generation Specialist & Digital Marketing Trainer
• Managed Funds of over USD 200 Million (2011)
• Developer of Automated Marketing Lead Generation Software (2014)
• Business Head of Advante360 one of the fastest growing digital marketing company globally by Alexa (2015)
Prashant has worked extensively as a business and technology solution consultant with over 13 years of experience in SAAS Based Talent Management Software, Digital Marketing, Automation, Cloud, technology solution and Implementation. Along with this, he has a proven track record in providing business and strategic advice to clients and then partners in APAC Region and helping companies to transform their businesses as per current and future requirement. Prashant has over 6 years of Investment Management and Funding Experience.

From 2011 to date he is an advocate of Digital Solutions. He played a vital role in providing digital business strategy, transformation and technology to over 100 clients across the industry in US, EMEA and APAC markets. Under his guidance, Advente360 was ranked as one of the fastest growing companies in Digital Marketing Company globally by Alexa on the month-on-month basis in the Year 2015.