Event Information
Location
At your office premise
To be advised by requester
Description

INTRODUCTION
People who use their strengths every day are six times more likely to be engaged on the job. That's just one big finding from decades of research into human behaviors and strengths. That research has established a compelling connection between strengths and employee engagement in the workplace - a connection that has the power to accelerate performance when companies work on enhancing both simultaneously. Employees can be empowered to discover and develop their strengths and position them in roles where they can do what they do best daily.

It is proven that a strengths-based management approach is the best way to improve the employee-employer relationship and overall engagement. Employees who feel engaged at work and who can use their strengths in their jobs are more productive and profitable and have higher quality work.
The more an individual uses their strengths to do what they do best, the less likely they are to report experiencing worry, stress, anger, sadness, or physical pain during the previous day. Maximizing their strengths lead not just to higher engagement levels and a better career, but also to a better life. These well-being advantages, in turn, benefit employers through higher productivity, fewer sick days, lower incidence of chronic disease, and fewer health-related expenses from their employees. Engagement and strengths orientation together create a culture that fosters high performance.


WHAT WE CAN OFFER
All employees have strengths -- the unique combinations of talents, knowledge, skills, and practice that help them do what they do best every day. These strengths provide employees and employers with their greatest opportunities for success.
Don't assume that employees know their strengths. People often take their most powerful talents for granted or may be unaware of them. CBLD provides a paid individual assessment which has helped more than 9 million people worldwide discover their greatest talents, and companies can easily use this tool as a starting point for building strengths orientation in the workplace.

Help employees align their greatest talents to the expectations and responsibilities of their roles.

Incorporate strengths into performance conversations and reviews, and help employees set goals based on their strengths.
CBLD has initiated a unique offering for helping companies to explore how your company can unleash the potential of your employees' strengths for the benefit of the organization . CBLD offers a 1 - 2 hours corporate or lunchtime talk with no obligation at our headquarters or the luxury of own your office premises.
For any enquiries or to request for a talk, do contact us at +65 9667 7501 or email to marketing@cbld-center.com.sg.
---

ABOUT THE SPEAKER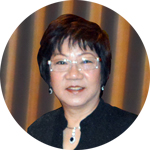 ELIZABETH CHAN, CEO & FOUNDER OF CBLD CENTER


Master of Management (major in HRM), Macquarie University


Council Member, Workforce Development Agency (WDA) Training & Adult Education (TAE) Manpower and Training Council (2011-2013)

Award winner for contributions to national workforce development by SPRING Singapore in 2002

Certified Practising Management Consultant (PMC) by the Singapore Business Advisors & Consultants Council

Certified Gallup Strengths Coach & Trainer


As a certified Gallup Strengths coach, Elizabeth provides Strength-based coaching services to individuals as well as companies. She believes in empowering people with the right competencies and Strengths to fly high. Building on the Strengths of individuals, she can cultivate high-performing teams by working with them to leverage on each other's Strengths to achieve team and organizational goals, as well as to bring the organization to higher levels.


Location
At your office premise
To be advised by requester