FREE: How This Proven Property Investing Secrets Can Change Your Wife's Opi...
Description
DOES YOUR WIFE's OPINION MATTER HEAVILY ON YOU?
YOU ARE NOT ALONE.
Mr. KK Goh felt the same when he was down to his last $327 and his world turned upside down.
His life experience and the journey could help you to regain the respect you deserved.


<<< LEARN DIRECTLY FROM MILLIONAIRE PROPERTY INVESTOR >>>
WANT TO BE RICH?
FIRST, YOU NEED TO KNOW THE FACT & THE RIGHT VEHICLE.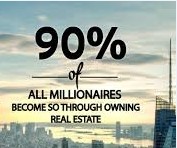 NEXT, YOU NEED TO LEARN FROM A REAL PRACTIONER WHO HAS DONE IT with 17 YEARS OF EXPERIENCE USING A PROVEN & TRADEMARKED SYSTEM.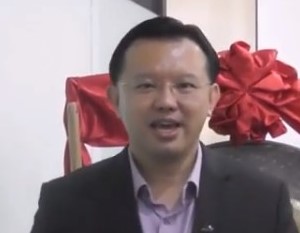 MR. KK GOH, Multi-Millionaire Property Investor, Trainer, and Coach.
He started property investing when Financial Crisis hit him.. ONLY LEFT WITH $327..
TODAY He has been invited to many Property Conference, Showcase, Forecasting Show as a key speaker including Property guru, I-Property. And He also featured on THE STRAITS TIMES on 23rd July 2017:
"HE TURNED INVESTING INTO A FULL-TIME JOB"
NOW He is sharing with you his Investment Journey & PROVEN SECRETS!!
AT THE EVENT, YOU WILL LEARN :
✅ How to Safely Buy your VERY FIRST PROPERTY (HDB/Condo etc.)
✅ How to Buy Properties with LITTLE or NO MONEY
✅ How to Sell your properties ABOVE Market Price
✅ How to Accumulate Multiple Properties to Earn 5-Figure PASSIVE INCOME
✅ How to Own 6-Star Luxurious Property for Free
Grab Your Opportunity NOW.


- Registration Open at 15 minutes before the event starts time.
Please enjoy your networking session!
- Invite your friends for Free of Charge!
NOW CLICK THE REGISTER BUTTON RIGHT NOW!