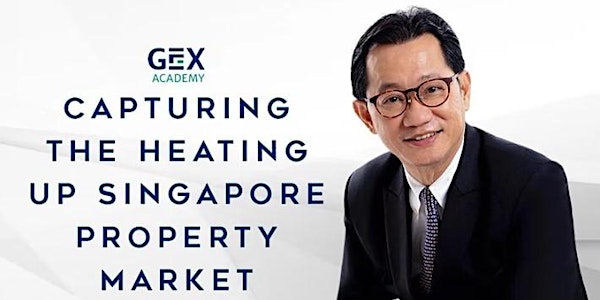 Multiple dates
FREE Live Seminar: Effective Property Investment Course For All Homeowners
Are You Searching For A Staring Point In Property Investing? Get All Your Questions Answer Here.
By Leads Generation And Event Marketing Associates
Date and time
July 6, 2021 · 8pm - April 27 · 9:30pm +08
Location
Novena Square Office towers 238 Thomson Road Singapore, 307683 Singapore
About this event
Take notes:
This is a live on-site seminar for registered attendees, NOT a zoom event.
Effective Property Investment Course For All Homeowners by Dr. Patrick Liew
How To Take Advantage and Capture The Heating Up Singapore Property Market?
About this Event
Date: Wednesday - 1 March 2023
Date: Every Thursday 9, 16, 23, 30 March 2023 & 6, 13, 20, 27 April 2023
Time: 7.00 pm - 9.30 pm
Venue: 238A Thomson Road, #13-08, Novena Square Office Tower A Singapore 307684
In this session, you will learn:
Evidently, real estate will always be in demand due to the limited supply and most importantly it is timeless!
Investing in real estate can be your side hustle to achieve financial stability and reach your financial dreams.
Not only do you get to acquire first-hand knowledge in real estate investment yet you get to build your wealth. Isn't this a win-win solution? 👏🏻
Come hang out with Dr. Patrick Liew in this FREE live seminar where he imparts his knowledge and skills needed to make safe, sound, secure, and sustainable property investments!
𝐖𝐇𝐀𝐓 𝐘𝐎𝐔'𝐋𝐋 𝐓𝐀𝐊𝐄 𝐀𝐖𝐀𝐘 𝐅𝐑𝐎𝐌 𝐓𝐇𝐈𝐒 𝐅𝐑𝐄𝐄 𝐋𝐈𝐕𝐄 𝐒𝐄𝐒𝐒𝐈𝐎𝐍...
✅ How to be a savvy property investor
✅ Staying educated on the real estate market
✅ Understand the benefits of investing in overseas properties
✅ Curate your own property portfolio to maximize your returns based on your risk appetite
Click the red button "select a date" to Register Now.
About the organizer
If you are searching for ways to build generations of wealth
Don't do it alone.
A comprehensive affiliate leverage system is here for you
You can partner with ihub Global with an open mind to explore more opportunities.
I wish you success in your business.