Multiple Dates
FREE ONLINE Property Investing Extensive Class by Dr Patrick Liew
Learn a blueprint that will help you easily own multiple properties without putting stress on your finances!
About this event
Take notes:
This online webinar event is only for locals & permanent residents of Singapore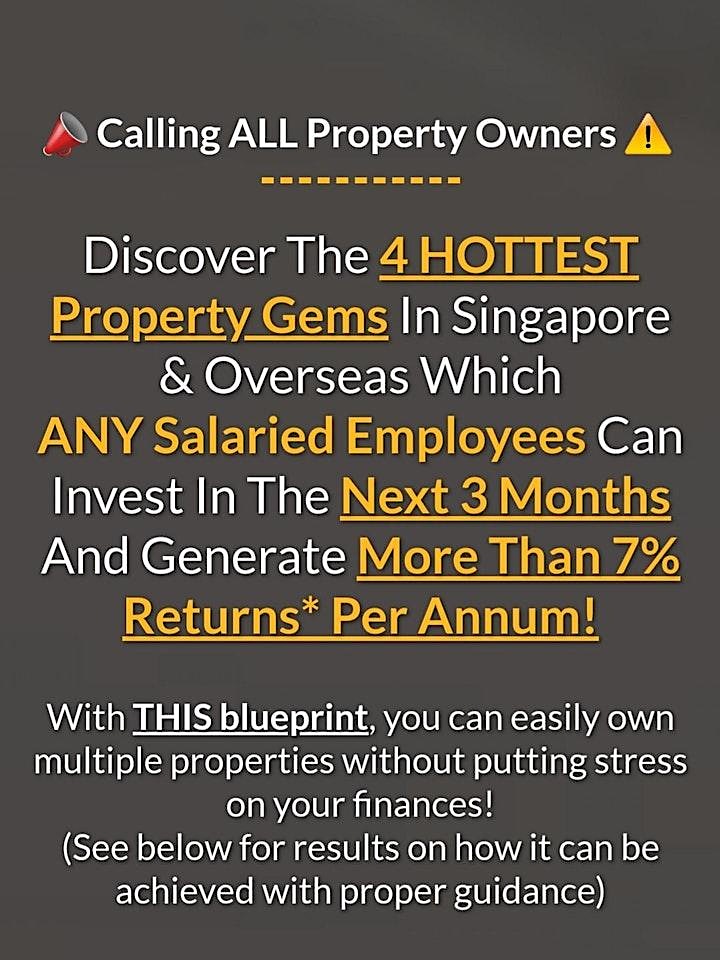 Organiser of FREE ONLINE Property Investing Extensive Class by Dr Patrick Liew
If you are searching for ways to build generations of wealth
Don't do it ALONE.
A comprehensive affiliate leverage system is here for you
You can partner with Ihub Global.
I wish you success in your business.