Location
UCMHP Edu Centre Pte Ltd
3 Irving Road
#01-09
Singapore, 369522
Singapore
Sales Have Ended
Ticket sales have ended
Hi There, Thank you for your registration. Our workshop is SOLD out. Please look out for our next event. Drop us your contact and email, we will keep you inform. To Your Success, UCMHP CS team
Value Packed Event:Which Is More Important - Child Upbringing Vs Education?
About this event
Learn How To Raise Your Child Based On Their True-Character In ONE SINGLE COURSE.
🚸Learn It Once, Use It For Lifetime
🔇(Your Kids are not required to attend)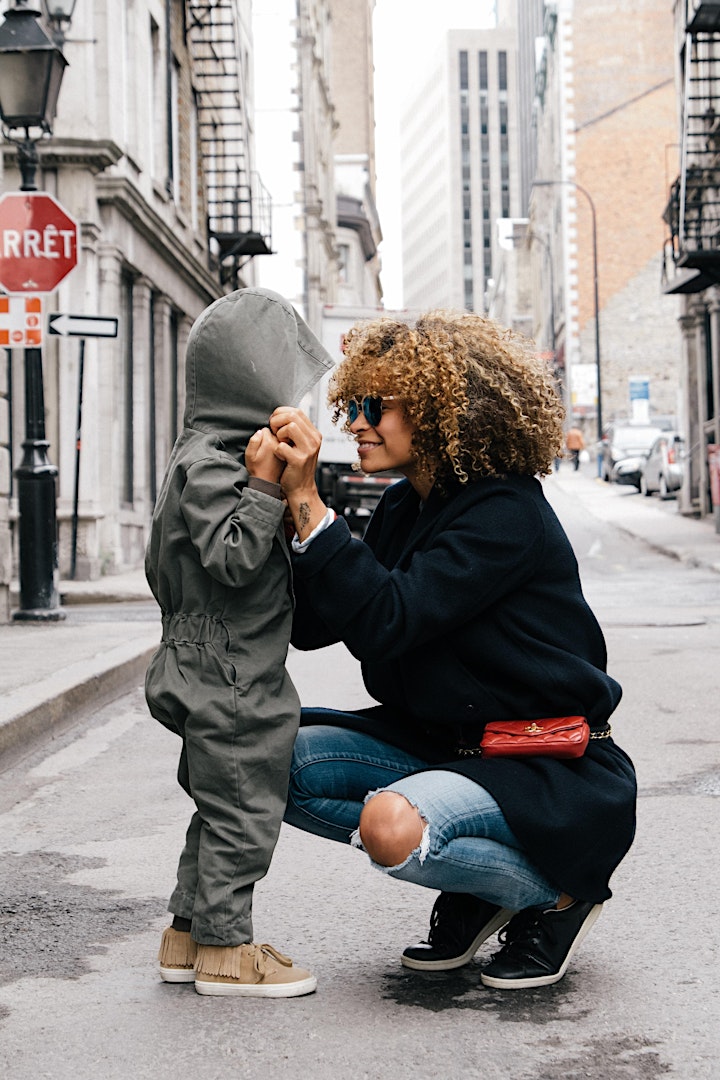 🥇Robust 32 Steps In-Depth personalised assessment to know yourself and your child's universal character!
🥈No Ambiguous Questionnaire. Discover how you can build up yours and your child's emotional strengths!
🥉Simple, Instant and Predictable. Find Out the right solutions and move forward in challenging situations!
SIGN Me Up For This Workshop Now!
What Parents Will Learn:
✅ Know Your child's universal hidden potentials, blind spots and attitudes in life
✅ Uncover the preferred academic and/or career choices for your child, get them to start exploring early.
✅ Teach your child's how to manage stress level and be happy always
✅ Detect your child's weaknesses and how to turn them into their strengths
✅ How to use the right universal senses' study and learning techniques to help your kid 's learn faster
What Else Parents Will Learn..
➡️ Learn the potential health issues your child might face in their lives and how to nourish them accordingly
➡️Learn about your kid's EQ weaknesses and how to turn them into their EQ strengths
➡️Reveal The dynamics of your interaction with your child to create a harmonious family.
And much, much more......
Today's fast changing social and society is creating more anxiety in parents mind. For Parenting, we often hear the saying, " There is no better world, only harder choices".
IF The Choices Are Getting Harder, How Can Parents Make The Right Choice❓
🚼Is Child Upbringing or Education, which one is more important?
(Fact: At early stage, baby or toddle needs mother's love. This psychology needs is building block before any knowledge. They know the world primitively by hearing, seeing, smelling and touching - this act like a software, education is hardware).
Often then not, it is the software that went wrong!
Singapore students are significantly outperform compared to most other countries in academic i.e. knowledge but we are far off from emotional intelligent.
👪If Child Upbringing is indeed More IMPORTANT, When should you start this?
(Fact: 0-6 years: Most of the time the child is with the parents, baby formed most of the values and belief from the mother.)
(Fact: 6-12 years (Incubation): Parents neglected this because the child still very much accept what their parents said)
(Fact: 12-18 years: The child turns into youth now, often the issues could be serious, parents cannot simply handle this anymore)
⚠️💣If Parents MISSED this somehow, How Can You Make Up for this?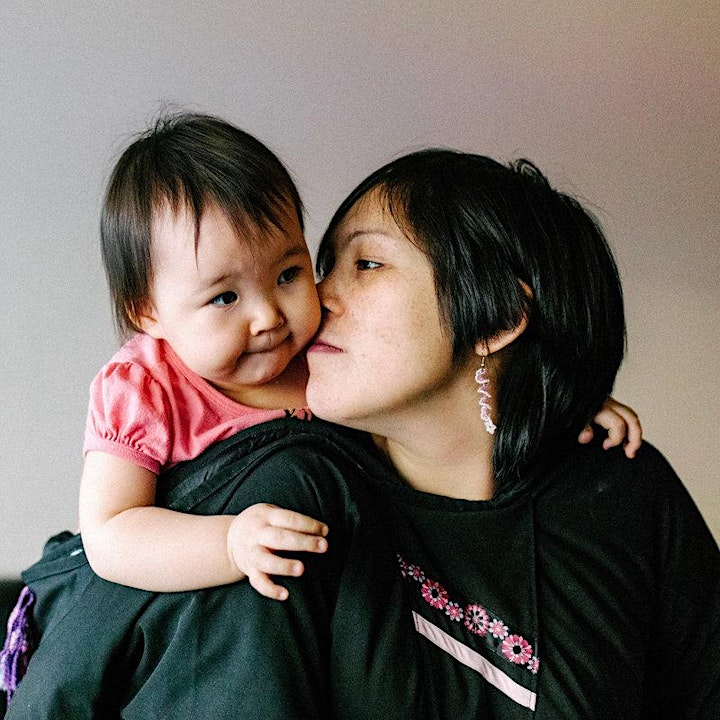 🔵How Can Parents raise their children according to their true character with a Simple, Instant, Predictable and Accurate Methodologies better than a Psychologist ?
🔵A Continuous and Consistent Parenting Methodologies that Mum and Dad can apply in The Daily Life of Their Child?
💚Keen To Know More?
REGISTER for the upcoming workshop Now!
Date: Wednesday, 18th March, 2020.
Time: 7:00 pm to 10:00 pm
Venue: 3 Irving Road, #01-09, Tai Seng Centre, Singapore 369522. (Tai Seng MRT Exit A)
Limited 10 FREE Seats Left! Hurry up!
🔵Who Is This For?
✅ Married couples who are hesitant to have children and start a family. Or Parents who have challenging children and want to know how to resolve their issues
✅ Singles who are doubtful to get married because they don't want to have children
✅ Teachers, educators, counselors, and tutors who handle children in their work
✅ Parents who want to have a better understanding about their children and achieve family harmony
FAST ACTION BONUS #1:
*Only for GOLD Ticket holder
One Basic UCMHP Personalised Report Worth $250 for PARENTS Who REGISTER NOW!!!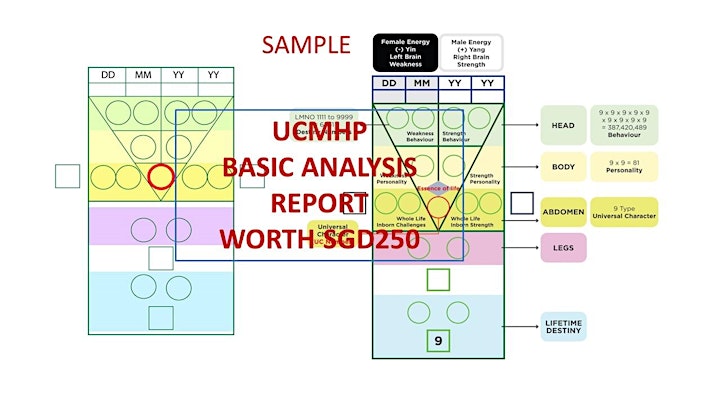 FAST ACTION BONUS #2:
*Only for GOLD Ticket holder
Live Coaching Section by Dr Bernard for 4 LUCKY Parents Who Attend The Workshop Till The End Section.
(LIMITED SEATS - HURRY UP!)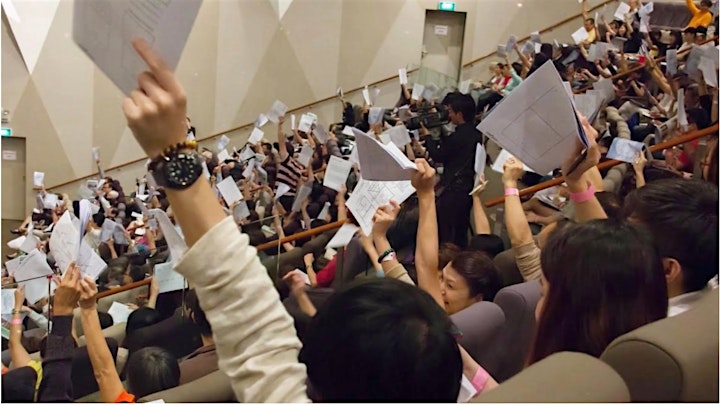 FAST ACTION BONUS #3:
*Only for GOLD Ticket holder
💺Front seating
Serve with coffee☕, biscuits 🍪and milo🥤
🈹Get SGD100.00 Course Voucher
(ACT NOW STOP HESITATING,HURRY UP!)
SIGN Up For This Workshop Now!
🥇"I highly recommend UCMHP, the Accuracy blows me away. Finding students unique way of learning. Enhancing their strength and take note of their weaknesses...rekindle their kids'love for learning"
May Wong, Experienced Chinese Tutor
Listen Why You Should Attend This Amazing Workshop..📢
What Other People Said: -
🏅"Better understanding of my 2 children, opens up my own mind to how my kids want me to 'communicate' with them, and even to manage my own marriage. "
MS JAMIE TAN , Principal of Rainforest Education Centre | Mother of Son (aged 5) and Daughter (aged 3)
This (UCMHP) is the supplement to Singapore education, esp. parents of young children"
Ms Joyce
"This method can help and proof the way to realise their potentials",
Mr Alan
"I need to use this (UCMHP) to connect with different children because they are unique",
Mr Kam
Our Past Trainees, Workshop, Convention and Book Launch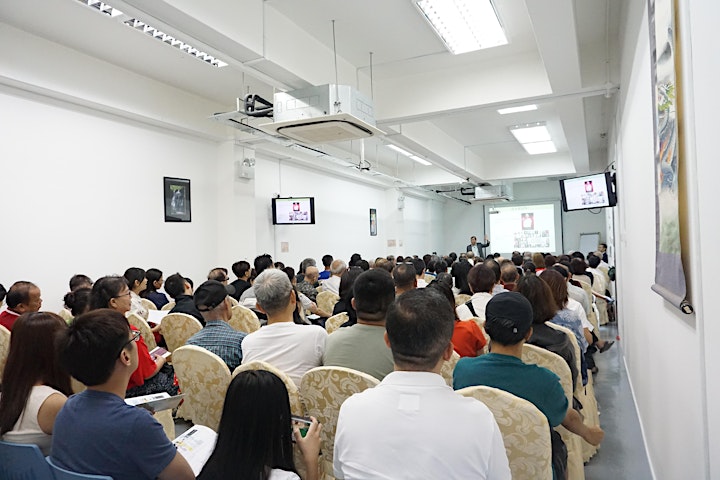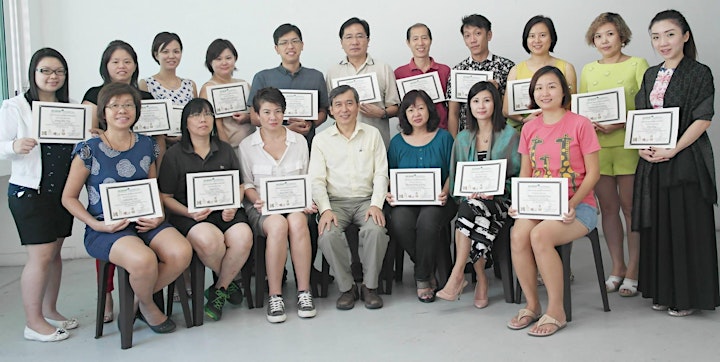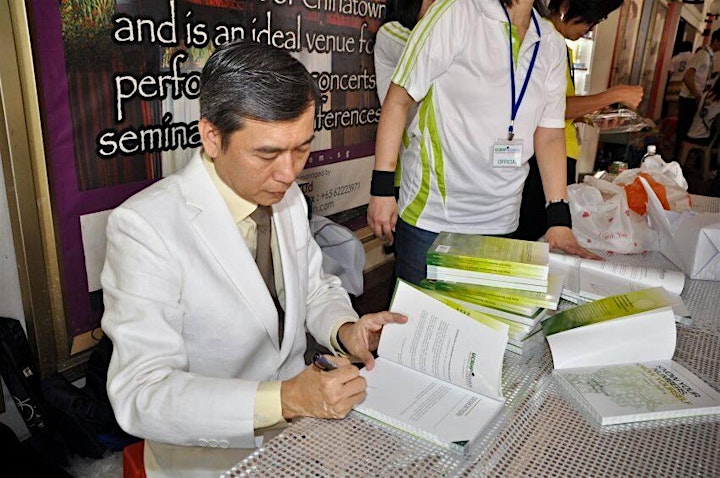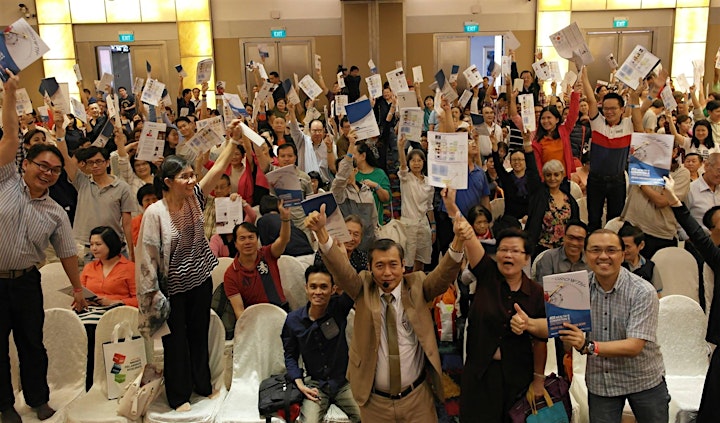 This Workshop Will Be SOLD OUT Soon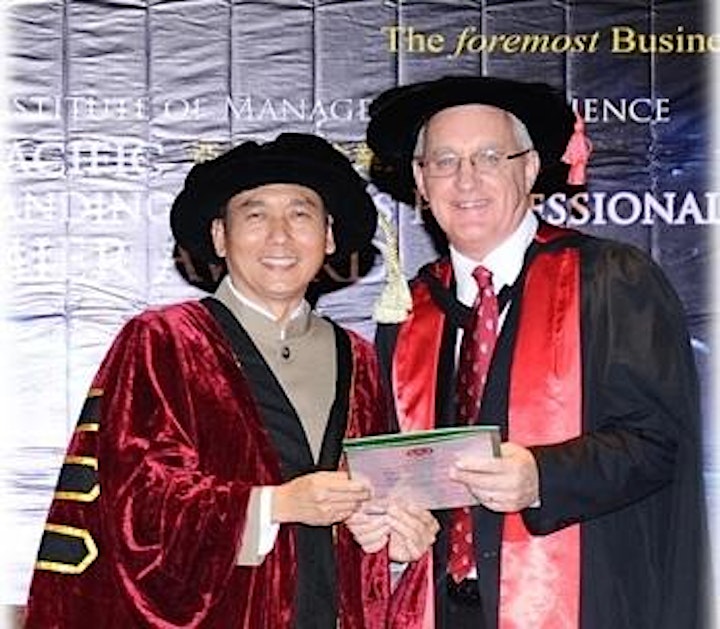 Meet Dr.Bernard Yeo
ABOUT DR BERNARD YEO, HON PHD
THE WORLD'S #1 CHARACTER COACH
Dr Bernard Yeo was born in 1957, in a village called Kampong Silat in Singapore. Having come from a poor family, he sold pastries from door to door with his family of 10 to sustain themselves. At the age of 18, Dr Bernard Yeo joined the Singapore Police Force after struggling through secondary school and left 7 years later in 1982. (After trying his hand at several business ventures), Dr Bernard Yeo began his research on behavioural science profiling in 2008.
His fascination with the intricacies of the human mind and character stemmed from his previous career in law-enforcement, where he regularly encountered unique behaviours and personalities. Through his research, he realised that existing profiling methods were unable to completely explain vital questions about the conscious and sub-conscious thoughts of an individual and its impact on their behaviour.
He spent the next 5 years engaged in deep intensive studies, analysing more than 12,000 people's birth numbers from different cultures, genders, and backgrounds. His research hit a breakthrough and he successfully founded the Universal Characteristic Method of Human Profiling (UCMHP) with an accuracy of up to 90%. In 2012, Dr Bernard Yeo was acknowledged in Asia Pacific Outstanding Business Professional Award for his hard work and contributions to the Human Profiling subject.
He was also conferred the Honorary Doctor of Philosophy in Human Capital Development and Human Profiling in 2013, for his outstanding research. Equipped with this powerful new knowledge, he dreams of teaching this revolutionary methodology to anyone who need it.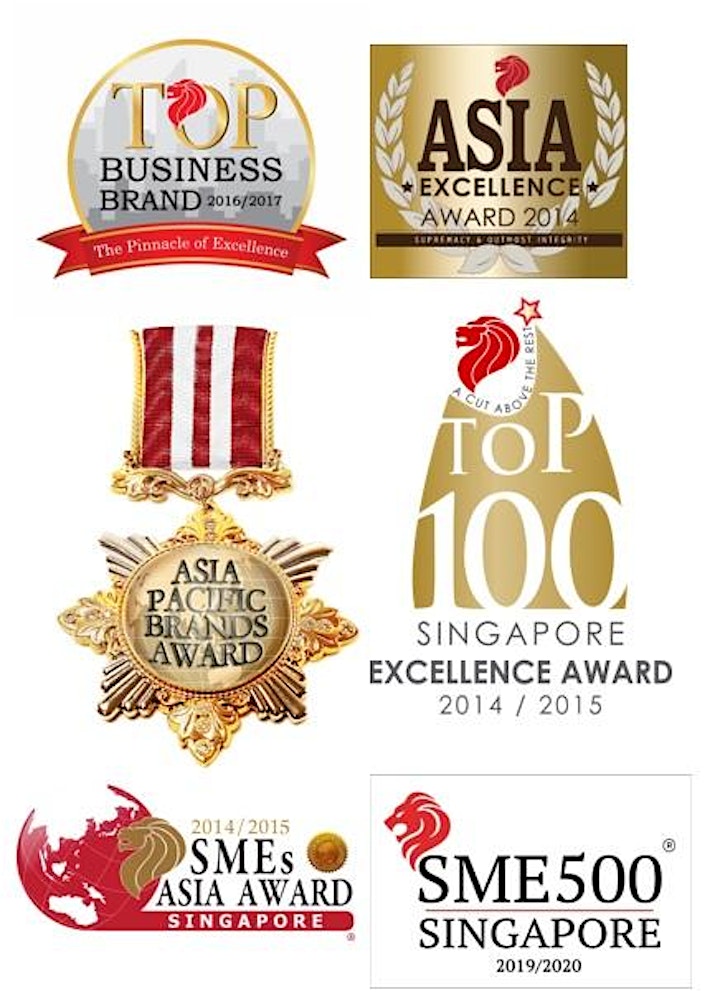 Reserve For Your Ticket Now
PRECAUTIONARY MEASURES AGAINST COVID-19
In view of the recent Coronavirus outbreak, we will be conducting Temperature screening, and Hand Sanitiser will be provided upon entry to the event.
To ensure the safety for all our participants, we reserve the right to deny entry for any participant with symptoms such as Fever, Cough, Flu, or Shortness of breath.
Meanwhile, we strongly encourage you to regularly hydrate yourself, frequently wash your hands with soap.