*[FREE Physical Property Investing MASTERCLASS by Dr Patrick Liew!]*
How to invest in properties to become a rich landlord and generate consistent passive income to recession-proof yourself.
About this Event
🏠 *[FREE Physical Property Investing MASTERCLASS by Dr Patrick Liew!]*
"𝐍𝐞𝐰 𝐘𝐞𝐚𝐫. 𝐍𝐞𝐰 𝐌𝐞."
How many of you are guilty of this? Many people say they'll invest in property when they get rich. But sometimes it takes investments to make money – the other way around.
𝐓𝐨 𝐛𝐞 𝐟𝐫𝐚𝐧𝐤, 𝐲𝐨𝐮𝐫 𝐭𝐢𝐦𝐞 𝐨𝐟 𝐭𝐡𝐞 𝐲𝐞𝐚𝐫 𝐢𝐬 𝐀𝐍𝐘 𝐭𝐢𝐦𝐞 𝐟𝐫𝐨𝐦 𝐧𝐨𝐰. The moment when you decide that enough is enough and you would like to do something for yourself and your loved ones in the new year to come.
It's possible to get into property investments even if you don't have a million dollars lying around – but not everyone knows about it.
What IF you do not need to pay a single cent to attend a LIVE property investment seminar that is 200% value-packed this time round? Yes, pay not a single cent to learn from the man himself whom has helped many others make millions of dollars during the Global Economic Crisis and SARS Crisis over a decade ago.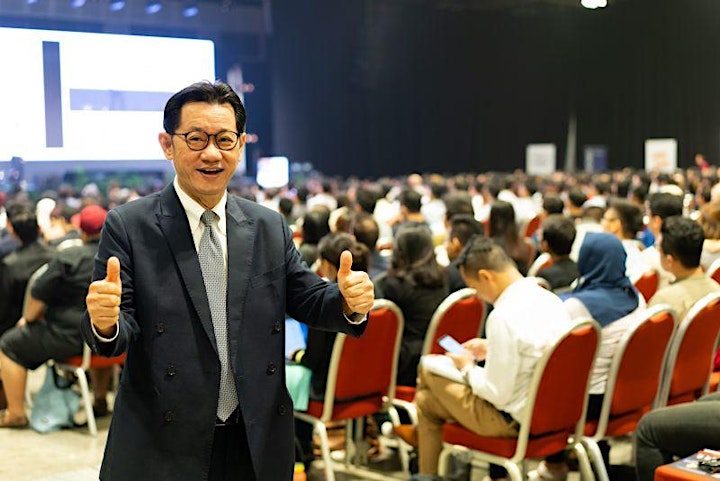 Dr. Patrick Liew will be running the property investment seminar FREE OF CHARGE! With over 300,000 students in over 61 countries, he has successfully been able to help many of them achieve financial freedom through property investment and he has also helped to list multiple companies in different countries. Today, Dr. Patrick Liew is one of the most successful entrepreneurs and investors around in the region.
So let's face it.. if there is still any lifeboat left that will positively turn your financial growth around, it is going to be this upcoming ALL about Property Investment LIVE seminar.
Gain EXCLUSIVE FY2021 property insights and strategies that will benefit you EVEN IF YOU are just an ordinary man or woman without knowledge, time, or experience... 𝐜𝐚𝐮𝐬𝐞 𝐞𝐯𝐞𝐧𝐭𝐮𝐚𝐥𝐥𝐲 𝐲𝐨𝐮 𝐰𝐢𝐥𝐥 𝐨𝐰𝐧 𝐚𝐭 𝐥𝐞𝐚𝐬𝐭 𝟏 𝐩𝐫𝐨𝐩𝐞𝐫𝐭𝐲 𝐲𝐨𝐮𝐫𝐬𝐞𝐥𝐟.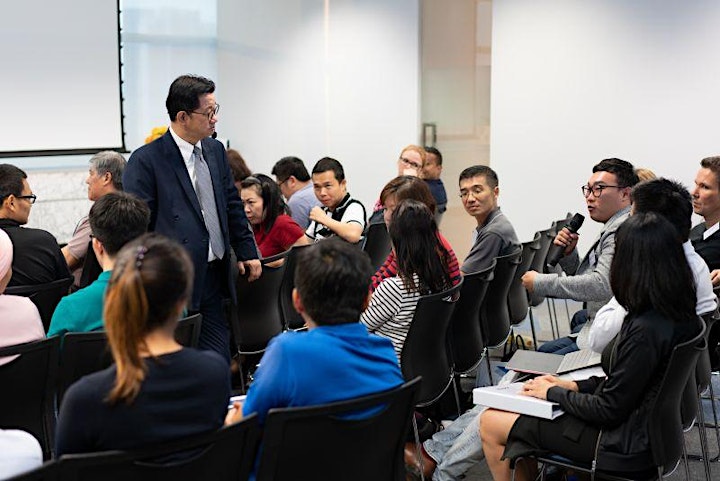 During the seminar, he will be sharing with you how you can invest in a REAL-LIFE property with as little money, almost equivalent to the price of a car...
& 𝐃𝐢𝐬𝐜𝐨𝐯𝐞𝐫 His 𝐄𝐱𝐚𝐜𝐭 𝐁𝐥𝐮𝐞𝐩𝐫𝐢𝐧𝐭 𝐨𝐟 𝐇𝐨𝐰 He …
🔥 Decode Property Market during ANY crisis to profit millions from it!
🔥 Bought 3 Condos at $580psf while others got it at $1,800psf
🔥 Structure property deals with very little money down!
So YOU TOO, can use these STRATEGIES to profit in 2021!