Description
"If Only I Knew This Earlier, I Wouldn't Have Lost So Much Money In Stocks!"
Are you a stock investor and find yourself having such regrets more often than you should?
Do you tend to enter the market and buy stocks when the prices are too high, and sell them when the prices are too low?
Our 5G Tradevesting Framework course is specially tailored for STOCKS investors like yourself.
But our course is not just suitable for anyone who simply considers himself an investor.
To find out whether our TradeVesting course is for you, join us for our 2-hour hands-on intensive preview workshop!
Find out, in this FREE workshop,
How to "beat the financial markets" - no Degree in Finance required!

How to avoid money-losing stocks that will otherwise eat away at your hard-earned savings.

How to form a game plan before making any investment decision, so you'll NEVER buy/sell a stock at the wrong time EVER AGAIN.

A "secret method", unknown even to many stock investors, on how to build cashflow and start getting cheques mailed to you monthly.

...and many more!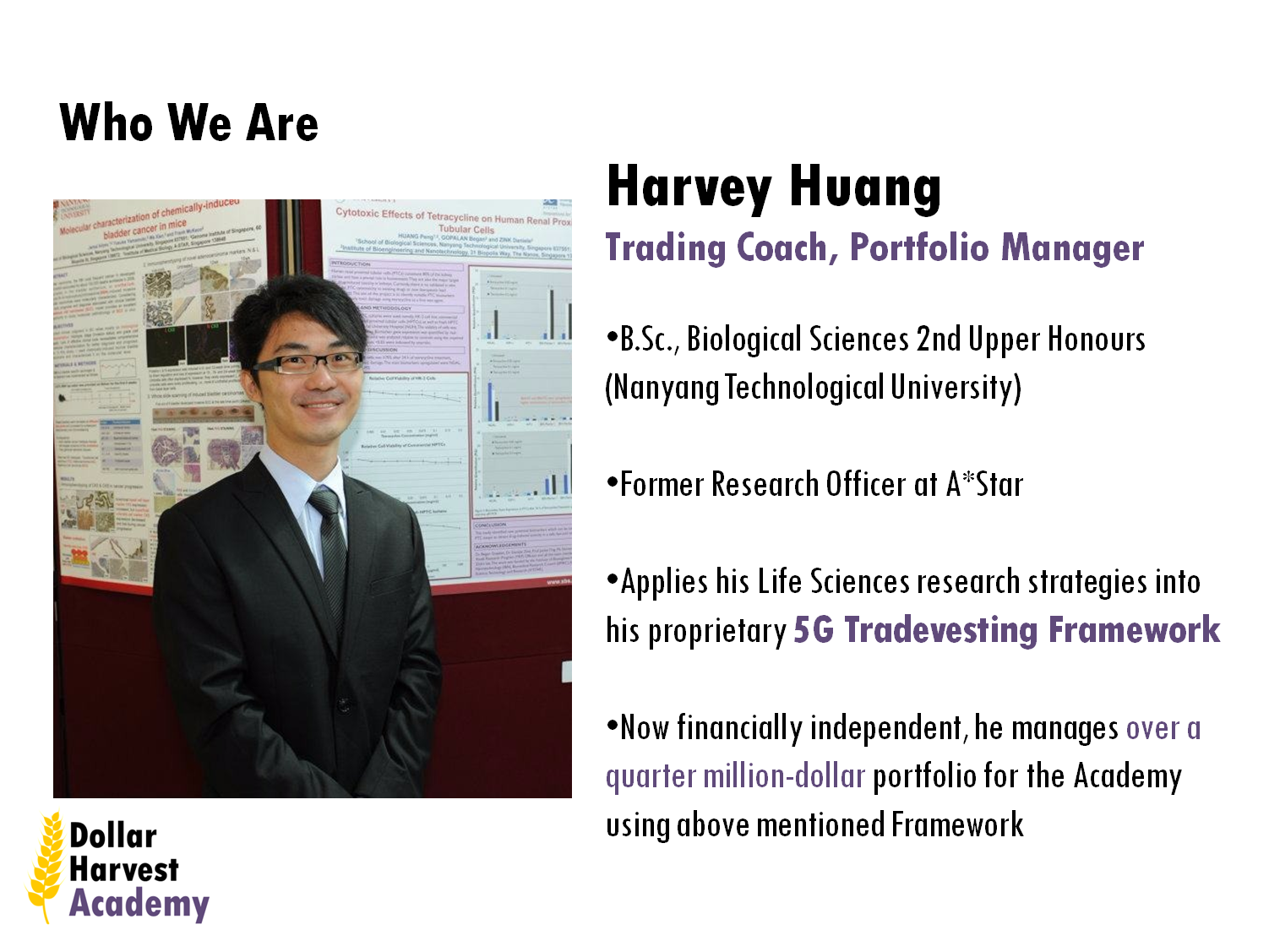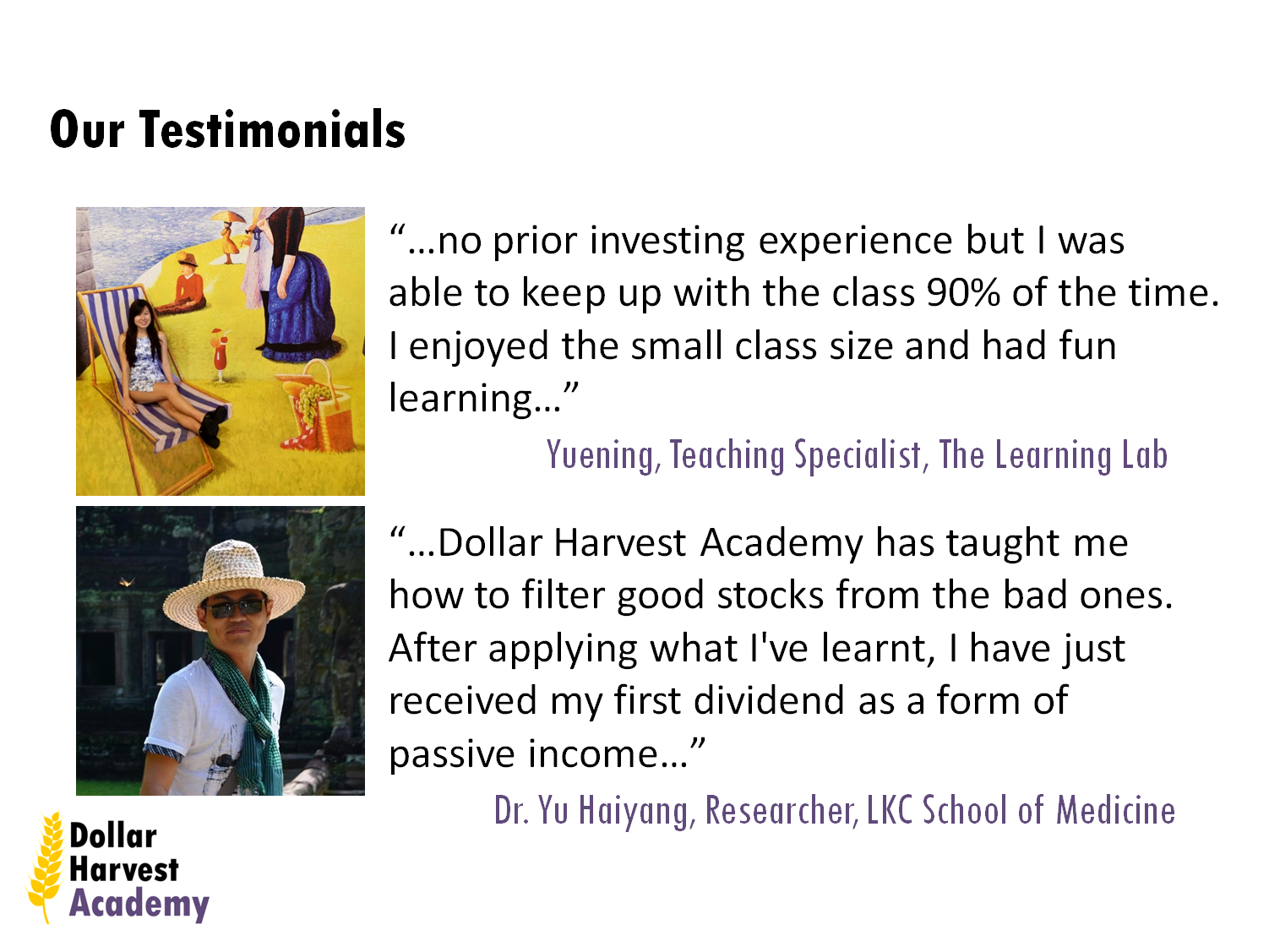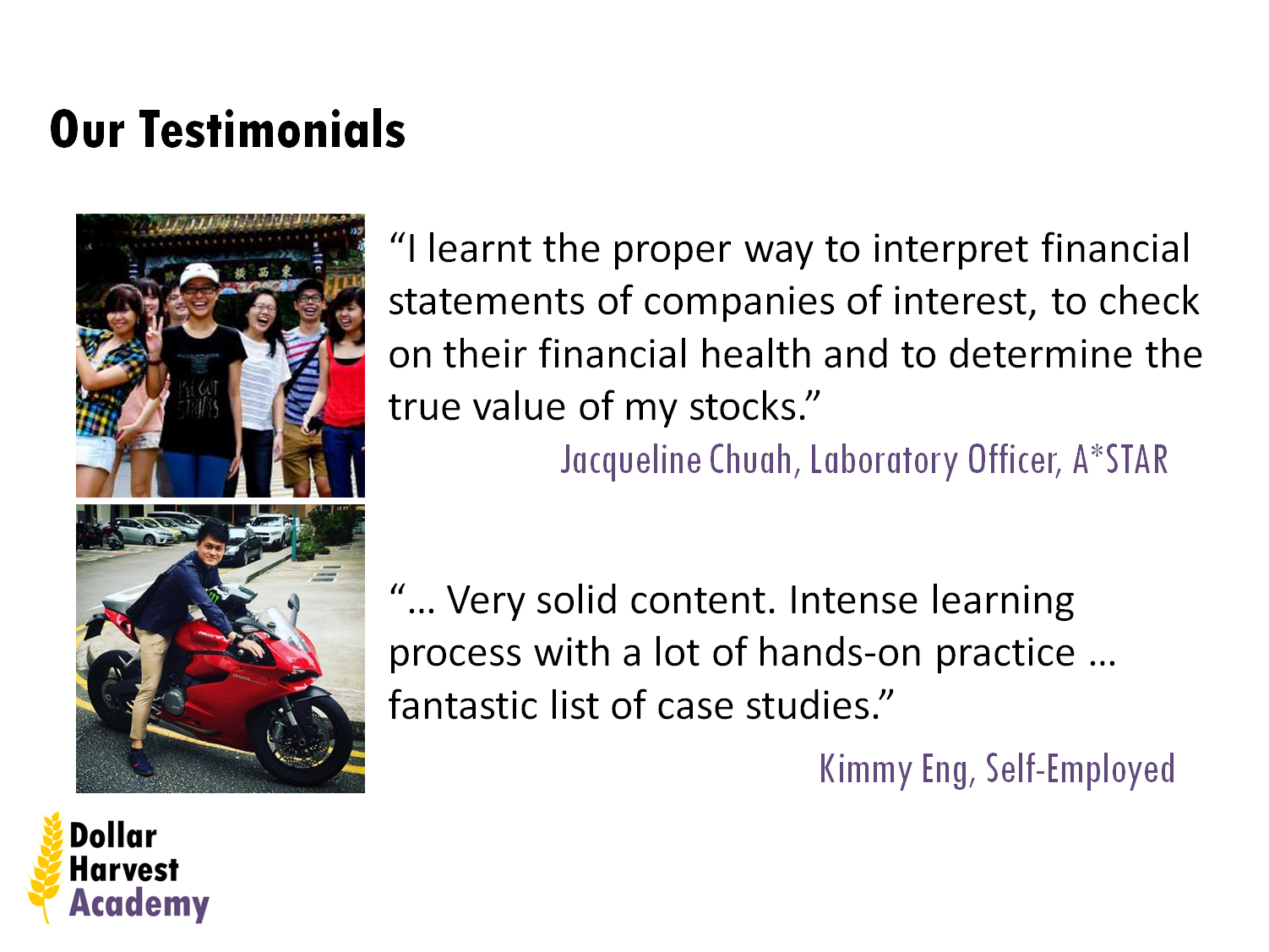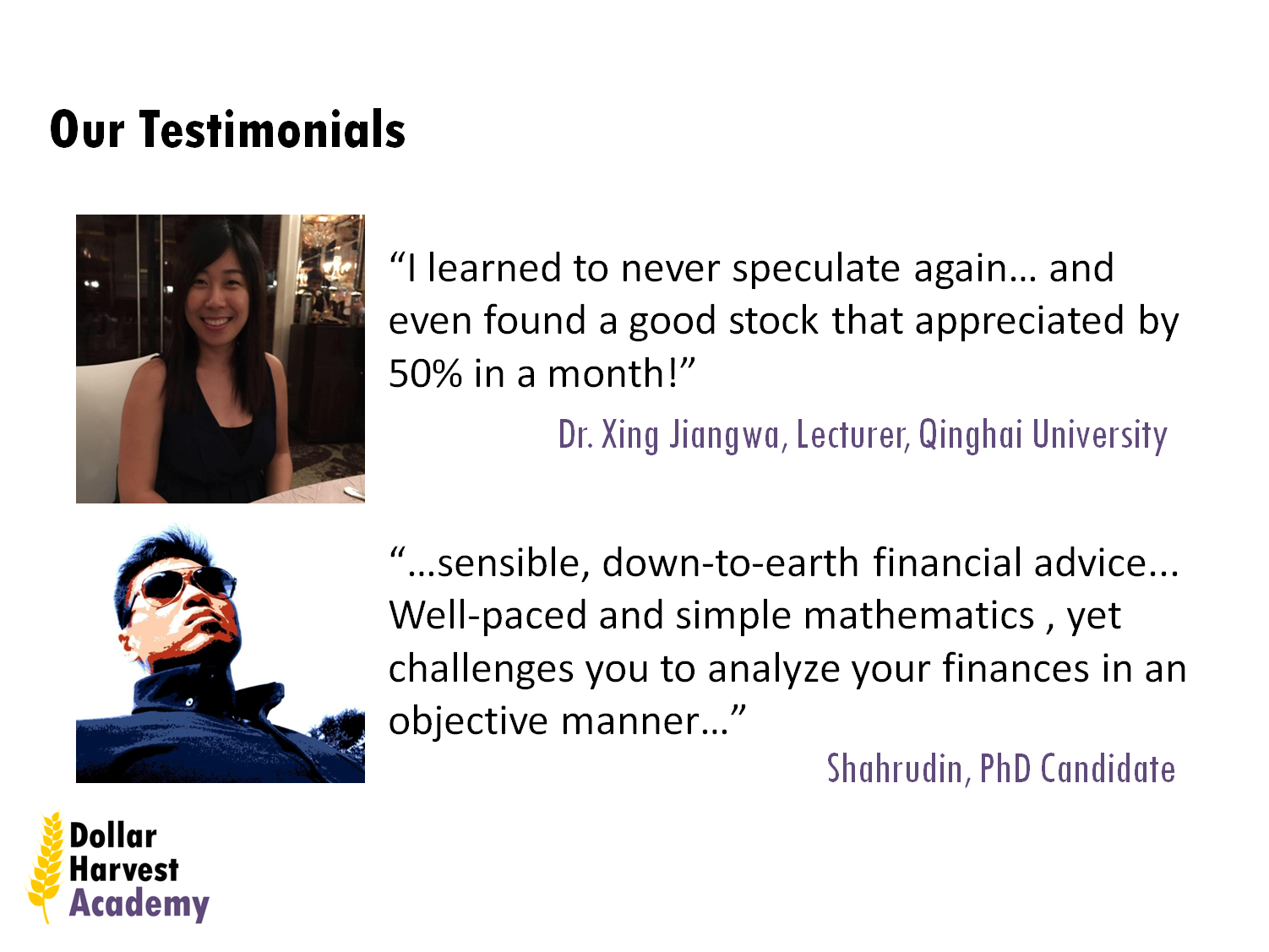 Click "Register" to secure your complimentary seat. We'll see you on the 24th!