Free Value Investing Workshop - Come get started in Stock Investing with Proper Techniques

Thursday, 20 October 2016 from 19:00 to 22:00 (Singapore Standard Time Singapore Time)
Who's Going

Loading your connections...
3 of your friends are going.
Share it to get more people on board.
Share

Sara Haughty
San Francisco, California

Luke Picard
London, United Kingdom

Rick Vespucio
Florence, Italy
Event Details
Now You Can Learn How To Earn A MONTHLY Passive Income SAFELY Through Stock Investments EVEN During A Market Downturn
And Spending ONLY 30 Minutes A Month Without Monitoring Your Stocks Everyday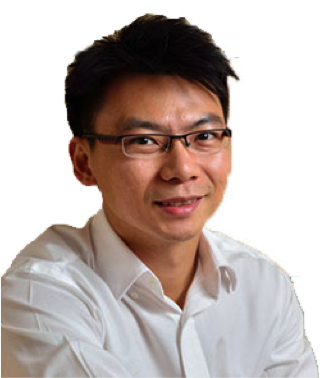 Sean Seah 
Director, Value Investing College
Singapore's Only Results-Driven Value Investing Training School
Hi there, 
Before I jump into showing you how you can get returns consistently and safely compounded passively over many years, I want to check if any of the sentences below describes you…
-> You're investing hundreds or EVEN thousands of dollars month after month in the stock market… Only to see a small profit or even lose some or all of your hard earned money.
-> You invested time, money and effort to research your stocks and monitoring the markets but still not able to generate consistent returns.
-> Your retirement funds or nest egg is drying up and you are worried if you are ever able to save enough to ensure a secured future for your family or for old age.
-> You are already a seasoned investor but yet to achieve >15% investment returns per annum and is currently looking for investment techniques to do so by 2016.
-> You wish to learn more about the global investment climate in 2016 and seek out the remaining pockets of opportunities in the current stock markets in developing and developed countries.
-> You wish to learn the value investing principles used by Warren Buffett that propelled him to Billionaire status.
-> You wish to profit from the recent correction in the stock markets and buy undervalued stocks at a bargain price.
-> You have no idea of stock investments but you really want to find out more about how to make a passive income in addition to your monthly salary
If the answer is "Yes" to any of the statements, I want you to pay close attention to what I am about to share with you in the next few minutes.
Because I'm about to reveal to you the age-old proven way to generate consistent returns… simply by taking full advantage of the investing principles used by the world's best and most successful investors.
Just imagine what life would be like if you had mastered the game of financial investments....
What if money in your life is no longer a concern?
How would you feel if you didn't have to worry about going to an office every morning, or paying the bills, or funding your retirement?
What would it be like to live your life on your own terms?
What would it mean to know you had the opportunity to start your own business, or that you could afford to buy a nice home for your family without worrying about mortgage and send your kids to university, or have the freedom to travel the world?
How would you live your life if you could wake up each day knowing there was enough money coming in to cover not only your basic needs but also your goals and dreams?
Hi, my name's Sean Seah.
Most of you might know me as the author of the best-selling books "Winning the Money Game", "Gone Fishing with Buffett", and "Financial Joy", which have been recognised by International and local business leaders such as Mary Buffett, a successful author and investor.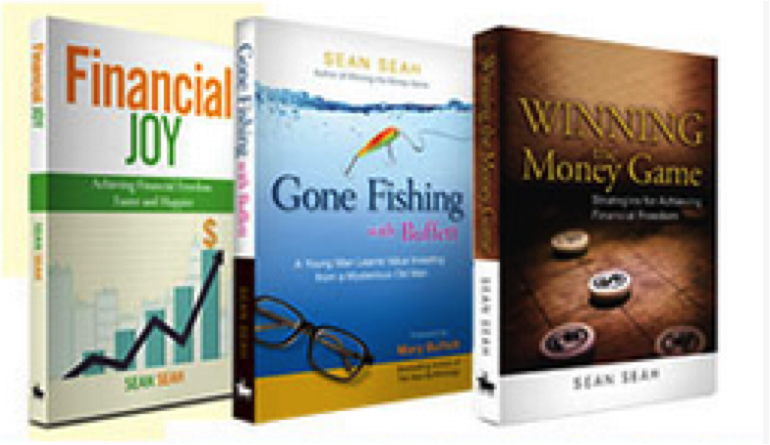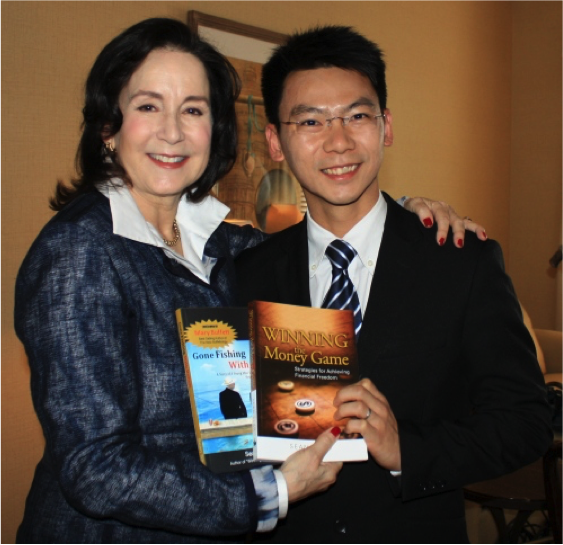 You might also know me as the Value Investing Master Trainer who has spoken on stage for several years at the annual National Achievers Congress to crowds of more than 3000 attendees eager to learn about wealth creation.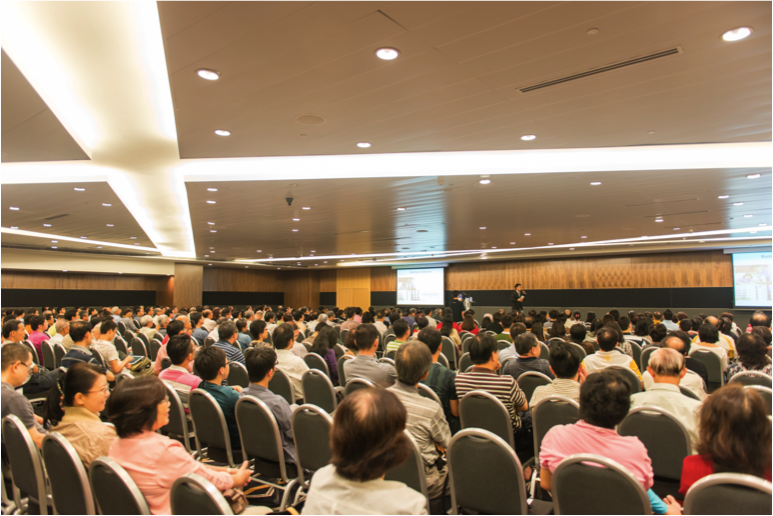 I have been invited regularly to speak at many other huge conferences and events such as the Singapore Financial Conference, Shareinvestor's seminars and Value Investing Conference etc.
I am known to be able to make investing concepts simple and practical and have trained thousands of investors on how to profit from the stock market.
My work has been featured on various International and local news media channels such as The Sunday Times, Investor's Digest, The Business Times, The New Straits Times & 93.8 FM Moneywise.

"But How Can I Profit From The Stock Market?"
(You Might Ask...)
Before I answer that question, let's look at some depressing numbers:
The current inflation rate of Singapore stands at about 4.6% while the change in nominal median starting salary of a Singaporean is approximately 1.6%. (Source: Ministry of Manpower)
This means that everyday items are getting more expensive and we are getting poorer. The truth is, apart from our meagre salary, for many of us, the only other way that we can earn an extra something on the side is through financial investments BUT...
Unit trusts generate an average of 5% Return on Investment per year (if you are lucky)
Hedge funds require a hefty capital of more than $500,000 to even start off with it (How many of us have that kind of money??)
The average interest rates of fixed deposits and bank savings account are 1% and 0.05% per year respectively.
If these are the only investment instruments around, we would all be in serious trouble.
But thank goodness, there exists a skillset called value investing which is now a proven method that many savvy investors, like Warren Buffet, have been using to accumulate their wealth.
Now, I know some of you reading this might already know that Value Investing is currently the most assured and proven way of generating consistent returns in the long run regardless of market movements.
Warren Buffett, a living example and the wealthiest investor in the world, proves that Value Investing principles work as long as you invest with the mindset of buying a business with sound fundamentals rather than just trading stocks with a short term goal of making a quick buck.
Warren Buffet is 84 years old and worth USD $64 Billion as we speak. But he started early and started young, investing at the age of 11 years old when he bought his first stock, which is why it is important that we start investing as soon as possible and let the returns be compounded safely despite market upheavals over many years to come.
It does not matter if you are an employee, self-employed or a business owner, you will be able to start building your retirement funds and family nest egg securely and easily through Warren Buffet's principles.
And the best part is...it's not going to cost you an arm and a leg to start investing using Value Investing principles today. You may even start today with just $100 to $400 per month and let the returns compound at 6% or more annually.
What this means is that you should start investing as early as possible and leave aside a certain sum per month for investment purposes and let the returns compound over many years to come.

As can be seen from the table above, $100 invested per month, compounded at 6% annually will return $199,149 after 40 years. While $400 invested per month, compounded at 6% annually will return $796,596 after 40 years!
Thus, the stock market is one of the most effective vehicles for the ordinary working class, middle class folks or high net worth individuals to beat inflation, preserve the value of their hard-earned money, and grow their wealth safely and consistently!
That's why we see that many people are starting to jump onto the bandwagon and starting to invest in the stock market.
BUT Not All Of Them Make Money
Surely, you would have heard of speculators getting burned in the stock markets because they had no idea of how to value a stock and analysing it.
But for those who implemented value investing, their stock profit system goes on autopilot, generating profits for them week after week… with little or no extra effort.
One undergraduate student of ours invested $1100 to make an extra $560 in less than 60 days, simply by applying part of the methodology. That's a 50.9% return on investment!
This is how powerful Value Investing is.
And we will be revealing the entire highly profitable value investing blueprint in our next workshop…
"THE INTELLIGENT INVESTING WORKSHOP"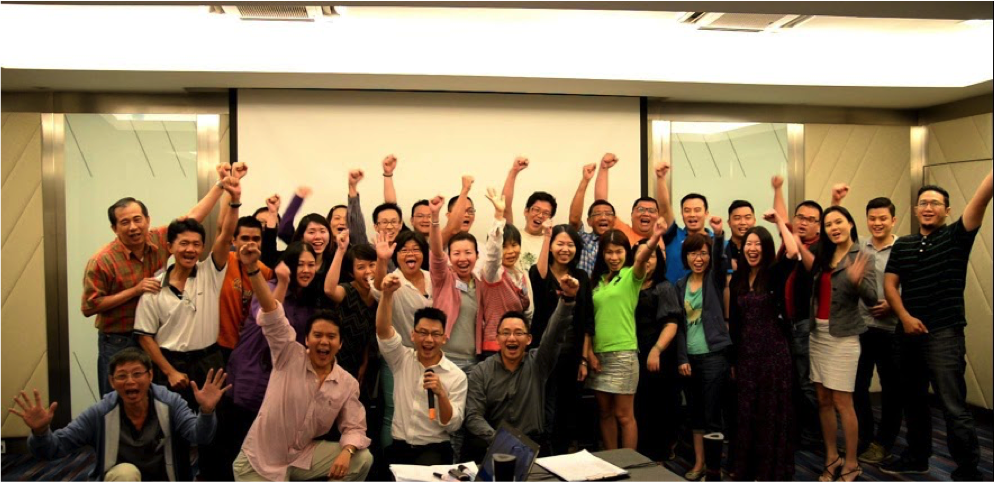 When you join us for this workshop, I am going to show you the step-by- step formula on how you can go about setting up your own Value Investing portfolio and start generating profits consistently…. week in week out.
No more guessing. No more trial and error. No more praying and hoping.
Just a tested and proven methodology to help you set up an investment portfolio that will churn out returns automatically… Every. Single. Week.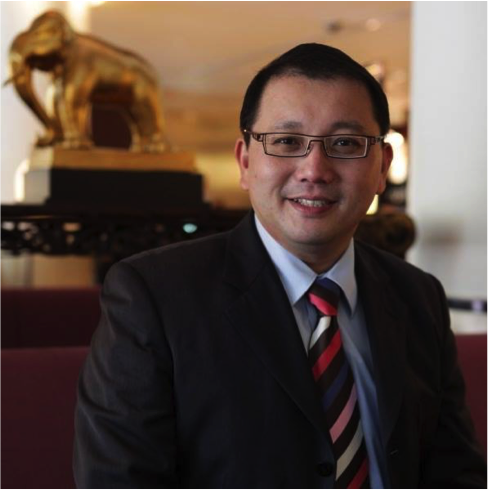 "Sean's Value Investing workshop is AMAZING! In 3 hours, he shared plenty of valuable insights on Value Investing. I strongly recommend any newbie and even savvy investors to check out his workshop!"
 Jason Ng, Director
Families for Tomorrow Pte Ltd
There's a reason why we have received so many raving reviews from our participants and our workshops are consistently over-booked.
Some of the participants loved the workshops so much they brought their colleagues, business partners and even family members to the next workshop.
That's because instead of covering simple tactics that you can learn by watching videos from YouTube or from a book, we share real-world strategies that we use to help our thousands of mentees and investors bring in HUGE returns in total.
We actually break them down into simple steps and show you how you too, can apply these exact same strategies to create results for your investments.
Here's just a fraction of the content that we will be going to share with you in this 2.5-hour hands-on Value Investing workshop:
-> What you absolutely MUST DO before you begin building your investment portfolio (this one thing will MAKE or BREAK your investment success)
-> How to find undervalued stocks that will make you money when you buy, not when you sell.
-> The #1 secret to creating a highly profitable value investor's portfolio that will generate you compounded returns passively consistently.
-> A "behind-the-scenes" look at how I pick quality undervalued stocks in various industries which eventually returned 20% ROI or more.
-> Learn how to craft a financial freedom plan that actually works.
-> Discover the important keys to money skills you must know.
-> The crucial plan for a financial joy roadmap.
And That's Not All!
Because this is the 5th year of the launch of our Intelligent Investing Workshop, we decided to "upgrade" the content of the workshop to make it even more practical and relevant to your investment strategies.
Here is an additional BONUS that we will be sharing with you when you SIGN UP for this workshop:
-> My BESTSELLING book, "Gone Fishing With Buffett" worth $25 in an eBook format. This book contains a special foreword by Mary Buffett herself. Yes, you will receive a copy of this for FREE.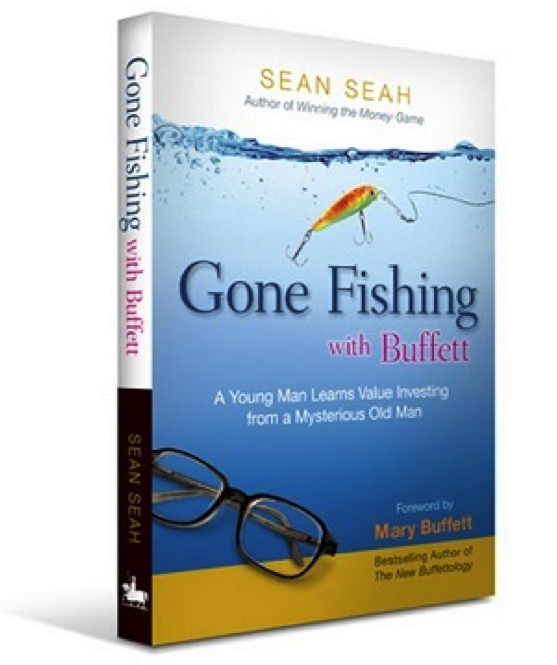 And many many more Value Investing tips and tactics that will easily get you more compounded passive returns in the coming weeks and months.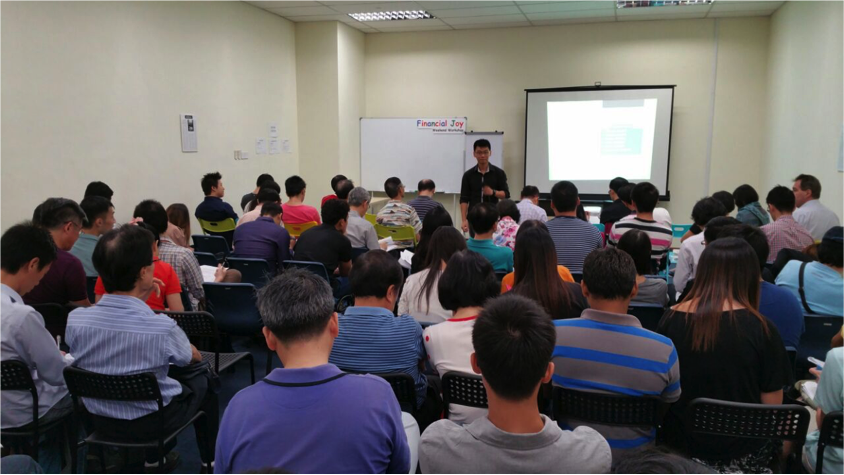 However, I have seen too many participants coming and going without making any changes to how they deal with money and I sure hope you will not be one of them.
Hence, this workshop is certainly NOT suited for you IF:
1)    You are more than satisfied with your current financial situation
2)    You want instant tangible results (This Is NOT A Get-Rich-Quick Scheme)
3)    You can consider yourself an investment guru
4)    You want an investment vehicle that is 100% risk-free with 100% returns (This Philosophy Doesn't Exist In Real Life)
BUT...
IF you are holding down a deadbeat job and you are wishing to break away from the rat race to look for other streams of income, then please let me change your life for the better.
IF you hate working for a boss who treats you unfairly and you are wishing if you could simply work for yourself and no one else, then join me on a quest for your personal and financial freedom.
IF you actually love what you're doing but you figure that having a passive income on the side is still a great option, this programme is also for you.


Your Investment Just For Today!
To join us for this content-packed workshop, the usual investment is $99. 
Past students of Value Investing College have used the techniques we taught to bring in hundreds or even thousands of dollars of additional income in just a few weeks or months.
One person I taught made more than $125,000 over a 3-year period while applying our value investing methodology in his investments!
That's why even at $99, it is an incredible bargain!
BUT because we have set ourselves a target of helping 100,000 investors by the end of 2023 and we want to make sure this reaches out to as many investors as possible, we have decided to extend a very special offer to you if you SIGN UP right now!
Instead of the usual price of $99, you will be able to attend this highly practical workshop for FREE! …. I'm not kidding.
This could be one of the best investments you can ever make. I mean... seriously, what can you possibly lose other than your time?  
You will probably regret not making the decision to attend and lose the opportunity to start making compounded passive returns from your stocks, the value investing way. 
Don't lose out on this possibly once-in-a-lifetime opportunity that can transform your life financially.
Just imagine how much you could potentially make when you start applying the techniques learnt in the workshop and start generating returns consistently week in, week out.
In time, you will no longer have to worry about not having a big enough nest egg for retirement, education funds for your children or simply a secured future for yourself and your family. And won't you agree with me that with a larger nest egg, it will be a lot less stressful when there is an emergency or urgent need for funds?
This value investing system has been proven to work over and over again. People whom I have taught are currently enjoying multiple streams of compounded passive income… automatically. So if you too, want to create multiple streams of compounded passive income and generate more returns for your family or yourself, 
Then Wait No Longer!
See You At The Workshop!
Cheers,                                                                     
Sean Seah
Director, Value Investing College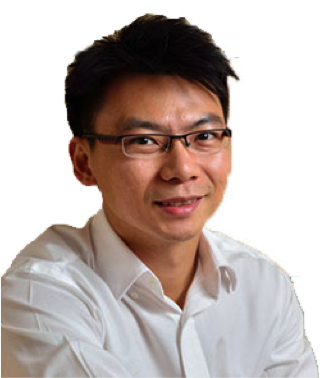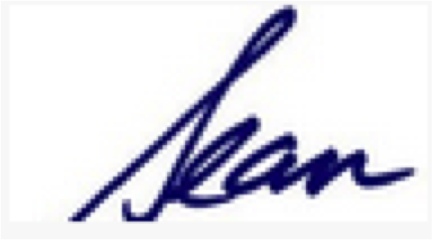 Do you have questions about Free Value Investing Workshop - Come get started in Stock Investing with Proper Techniques?
Contact The Savvy Investor
When & Where

International Plaza
10 Anson Road
079903
Singapore

Thursday, 20 October 2016 from 19:00 to 22:00 (Singapore Standard Time Singapore Time)
Add to my calendar