Free Droplets in Watercolours Masterclass
About this event
I am a full time artist who teach, and I've been teaching online since the start of the pandemic in early 2020. My speciality is urban and travel sketching, and I am based in Singapore. You can see my artworks and educational blog here and my creative movements on my instagram
Welcome everyone to my free watercolour painting class. This class is open to everyone in the art community everywhere in the world, especially those who cannot afford to take online or in-person classes due to life circumstances and limitations. I believe strongly that art education should be accessible by all, no matter of age and geographic location.
I run this kind of free classes a few times a year so follow me here so you will be notified of any new ones that I publish in the future.
This class is open to all levels, beginners to experts. In this session, we will be learning how to draw water droplets in watercolour, and make it looks three dimensional.
You will need these art supplies to attend:
- watercolor palette (you need dark colours such as blue and brown to create the shadows)
- watercolour brushes with a good sharp tip
- pencil to draw
- White opaque pen or white opaque paint
- watercolour paper
The class is conducted on Zoom and will be 90 minutes long with some time for Q&A the last 15 minutes.
Please be a few minutes early, the class will start on time. (Your login window is 7.55-8.05pm) Zoom room will open 5 minutes before 8 pm and I will lock the room approximately 5 minutes after 8pm so I can teach uninterrupted.
Zoom link will be sent to confirmed participants 1 day before the class starts.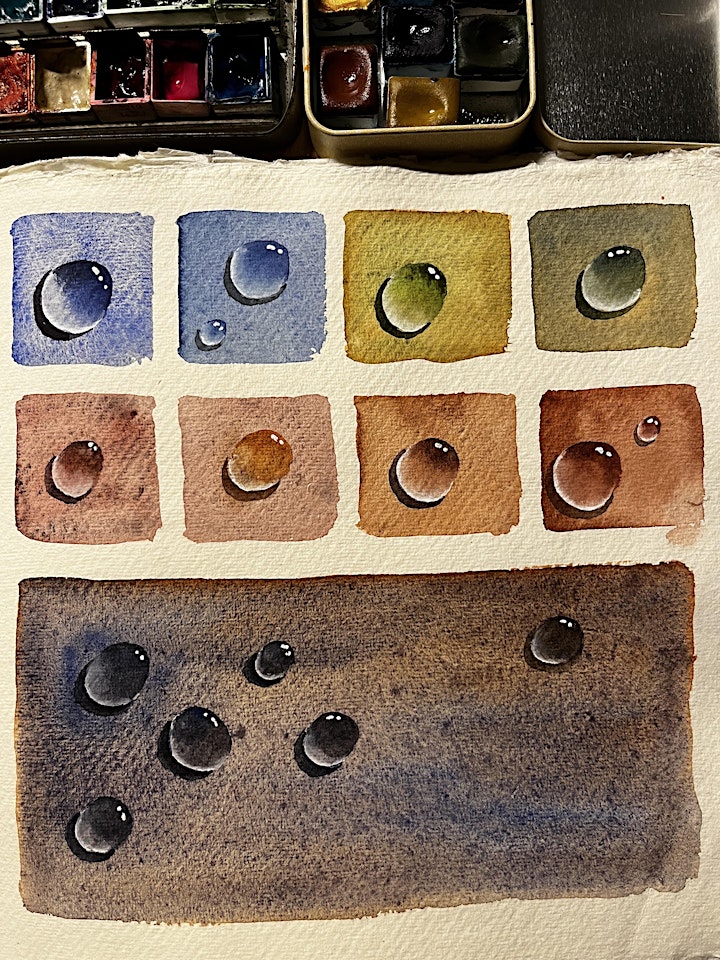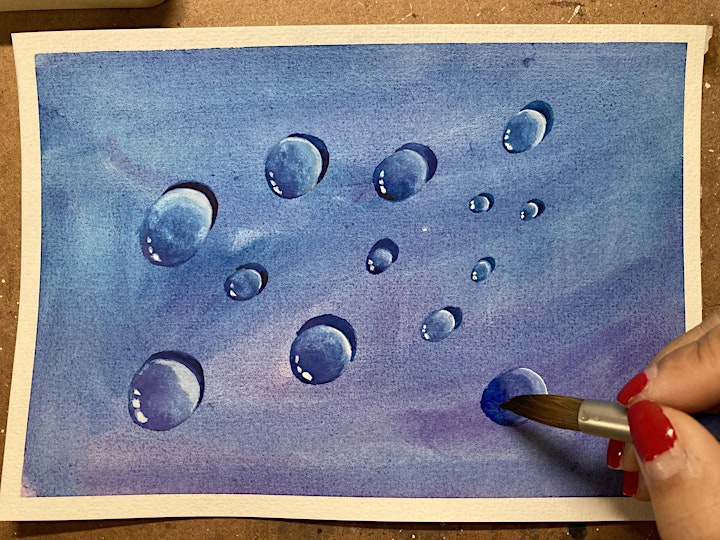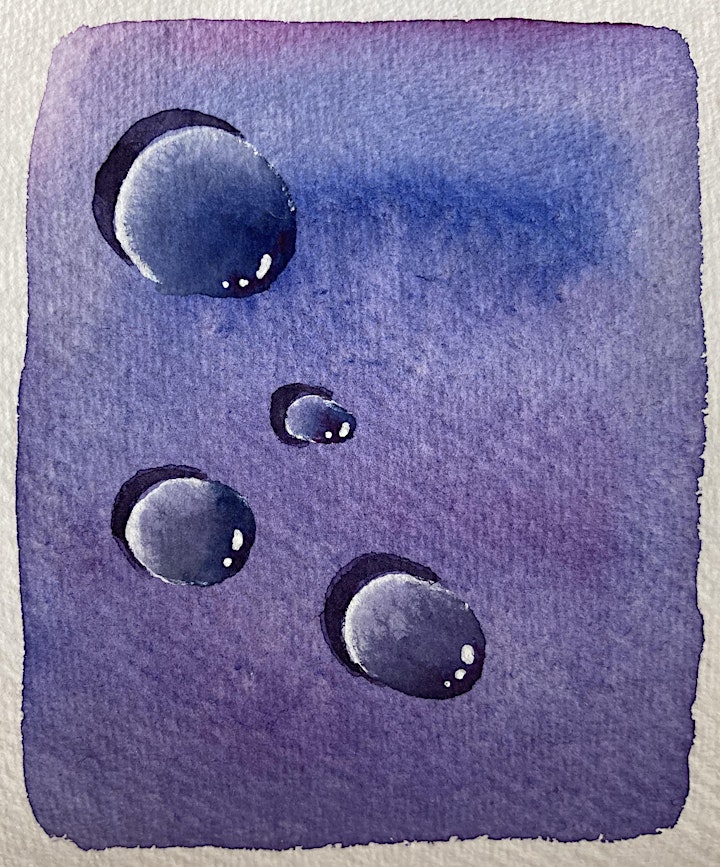 This online class will be conducted on Zoom.
If you need to connect to zoom and arent sure how. here's a link to help you
PLEASE NOTE THE CLASS WILL BE CONDUCTED ON WEDNESDAY 1JUNE AT 8PM SINGAPORE TIME ZONE (SGT OR GMT +8)
TO CONVERT TO YOUR TIME ZONE, CLICK HERE