Description
[FREE Webinar] 20 quick ways to get your first 10 customers and start growing!

Join this course if you are an entrepreneur or intrapreneur who:
- Would like to seriously scale your business
- Experiences difficulty in attracting first customers/users
- Would like to know the key marketing tools to focus on to start recruiting customers
About this workshop:
A webinar detailing 20 different ways you can get your first 10 customers.
This webinar is free, but registration is open only to the first 100 sign ups.
Expected outcomes:
- Learn top 20 tips to grow your business and get your first 10 customers
- Learn the key marketing concepts/tools you can use for your startups
About the Facilitator:
ALVIN NG, MARKETING COACH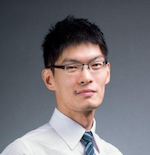 Alvin Ng coaches the start-ups of UNFRAMED to move faster, learn faster and validate ideas faster. Through his experience as Co-founder and Product Lead at AfterYou.co, he helps equip start-ups with skills and knowledge to validate their ideas accurately to gain the confidence that they are building a viable business, as well as provides guidance on product management and marketing strategy.
Read more: www.linkedin.com/in/alvinncx
Testimonials:
"UNFRAMED coaching has helped me clarify my thoughts and have concrete next steps" - Aashish Mehta, founded Medarwin 1.5 years ago
"UNFRAMED (workshop) has delivered more than what I have expected." - Melvin Wong, Digital Delivery Manager at GSK Consumer Healthcare
"[Alvin Ng, Growth Hacking workshop] is very experienced trainer who shared a lots of his own practical insights." - Barry Han, Co-founder of Bompipi, 4 years of entrepreneurship experience
"The session was very practical, coupled with the hands-on interaction and concrete examples given aids in clearer understanding. I am looking forward to a follow-up session with UNFRAMED to visualise the concrete end-product/goal." - Nasrul, Co-Founder of Project Nomad
---
Organizer: UNFRAMED
Supporting Partner:

---
UNFRAMED reserves the right to revise the programme or change the facilitator should circumstances so warrant. In the event of any change in date or venue, or the cancellation of the event, the participants will be notified prior to the event. Please note that there is no refund for any ticket purchased.
By filling up this event, I hereby agree and consent that my personal data provided in this form may be collected, used, processed and disclosed by UNFRAMED for the purposes of processing my registration to the event, invitations to future events and online surveys; marketing and promotional activities on print and social media, in accordance with the Personal Data Protection Act 2012 and all subsidiary legislation related thereto.