Multiple Dates
FREE Webinar: Complimentary Value Investing Masterclass with Cayden Chang
Description
Description
90% of people think they know VALUE INVESTING, but lose money in stock markets!


Would you like to be 10% who KNOW value investing and SUCCEED in the markets?


If "YES!" Then you would definitely want to go for this FREE Webinar Value Investing workshop!


Venue : access anywhere from your laptop or mobile devices.
Price: *[FREE] (Open to Public)*
*Secure Your FREE Seats BY SIGNING UP BELOW!


For this SPECIAL MASTERCLASS, only 150 SEATS AVAILABLE.
Sign up now to avoid disappointment!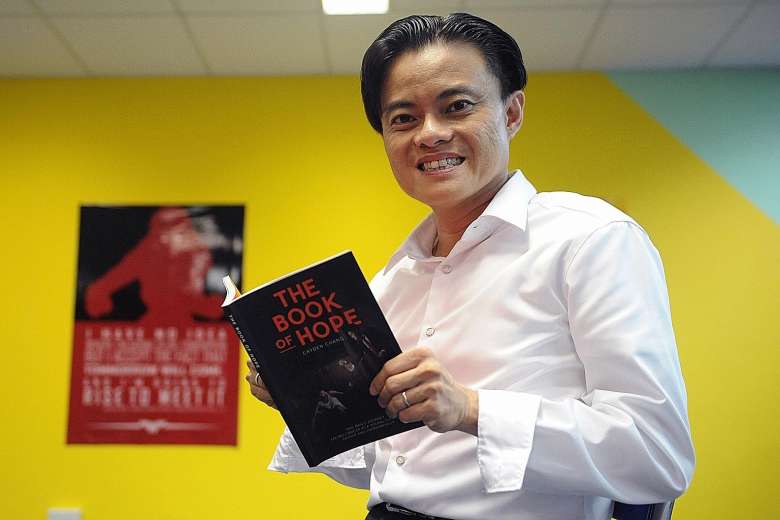 Here's What You Can Expect From This 3 Hours Investment Power-Packed Session:
✔Discover a potent stock investment technique known as Cash Flow Options Strategies or (CFOS). This proven strategy used by Warren Buffett will allow any investors to profit short term on a weekly basis, 52 times per year, for the rest of your life!
✔Take a behind-the-scenes sneak peek on how money is actually made from CFOS. Highly relevant case studies will be presented to you, where you will learn exactly how total beginners with no investment background...are able to invest in stocks that generate upwards to 20% in Return Of Investments (ROI).
✔Learn how to cherry-pick profitable investments by identifying undervalued stocks that you know will be profitable. Once you gain this priceless ability to spot highly lucrative cash cows, you will be able to create multiple streams of income that will pay BIG dividends for years to come.
✔Find out the 3 devastating mindset beliefs that has stopped investors from multiplying their wealth. Once these beliefs are broken, you will be grounded in a powerful investment mindset that will only serve to help you make smart investment decisions.
✔Know the REAL Difference between Investing and Speculation. Most people lose money in the stock market because they speculate...believing that they are investing. Just look at the richest people in the world like Bill Gates, Warren Buffett, Jeff Bezos. Do they look like investors or speculators to you? You will learn how how to invest wisely versus gambling.
✔And much more investment concepts and strategies that has empowered more than 3000 students across 11 cities in Asia (Singapore, Malaysia, Vietnam, Cambodia & Myanmar) to achieve financial freedom by creating multiple streams of income and growing their investment portfolio.
*VALUE: PRICELESS!*
JOIN THE THOUSANDS OF STUDENTS WORLDWIDE WHO HAVE GRADUATED
AND ARE EARNING THOUSANDS IN PASSIVE INCOME EVERY MONTH!!!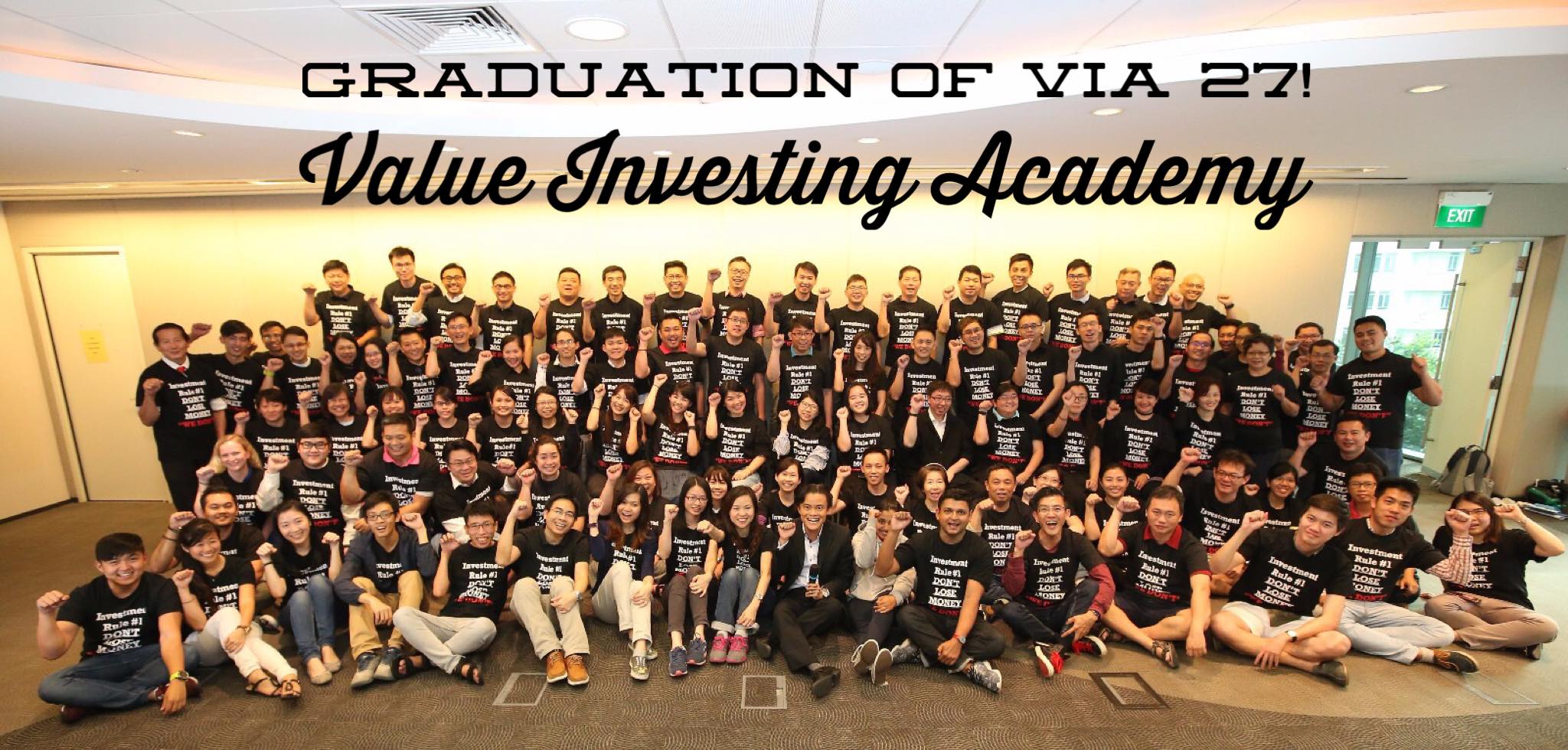 Sign Up For This Free Masterclass If:
Learning how to invest and would like to find ways on how to create a consistent monthly side income and be on your way to financial freedom


You Are A Current Investor.
Who like to find out more about how the Value Investing Strategy can further optimize your existing investment portfolio and increase your profits.


You Are A Seasoned Investor.
Looking for a different perspective and strategy on Value Investing and to further sharpen your knowledge of how to pick highly valued stocks that will generate high ROI.


You have ZERO Experience.
But you are looking to grow your money and achieve financial freedom that will allow you to provide the higher quality life that your family and loved ones truly deserve.


So...What are you WAITING FOR?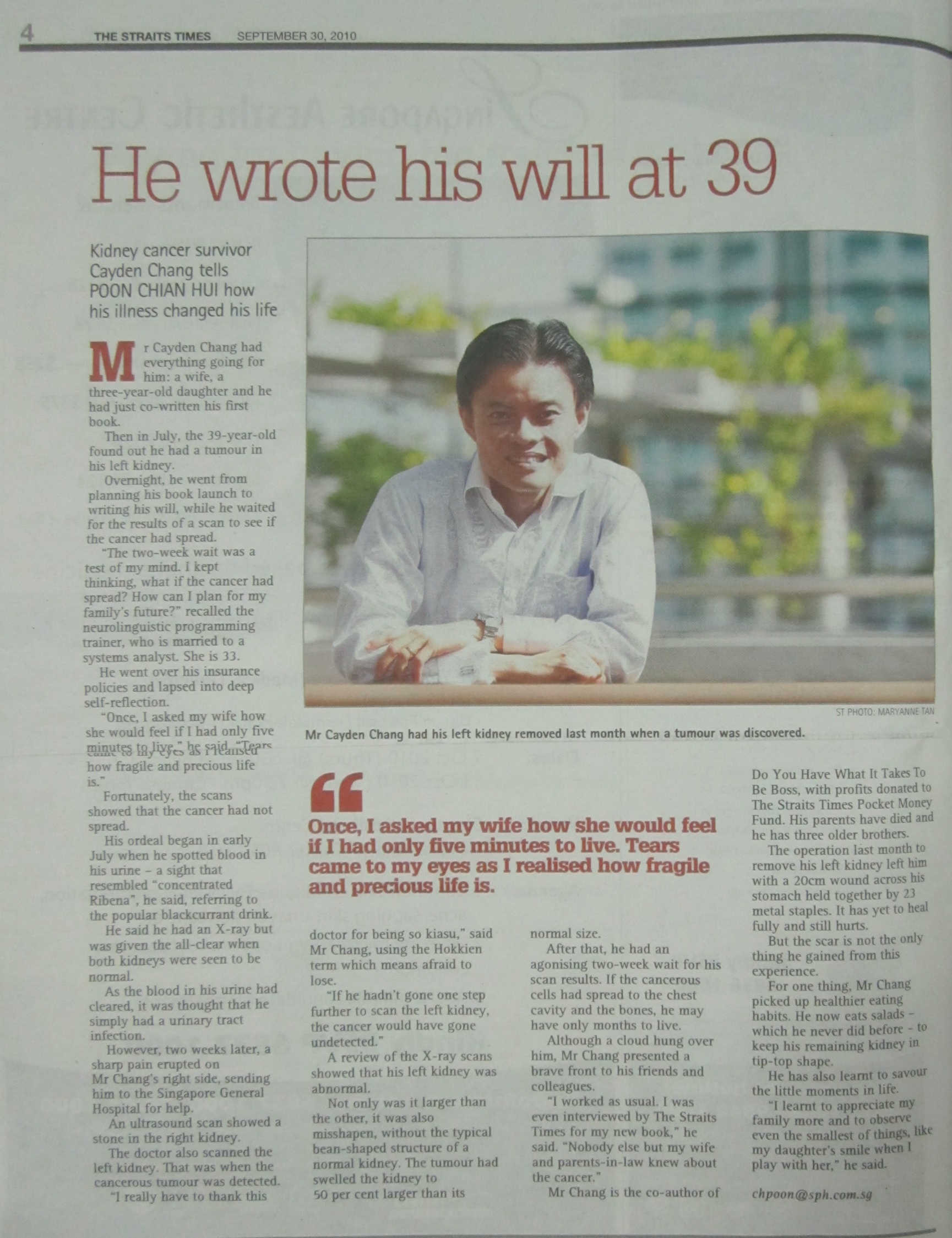 Cayden Chang on The Straits Times.
BRING A FRIEND AND GET A FREE $10 STARBUCKS CARD!
(LIMITED TO 1 CARD PER PAX)........ This is not applicable for Webinar event.

The Results From Our Students Speak For Themselves…
"The monthly gatherings & support system is impressive!
"Cayden helps us understand the stock market more and teaches us to be rational in choosing our stocks and back it up with financial numbers. His course also gives us the tools to select good businesses. Even after the course, the monthly gatherings and support system is impressive!"
"15% returns from my very first stock investment!"
"Before attending the class, I've got this limiting belief that I will definitely lose money in stocks. But 4 months after the class, I've made 15% returns from my very first stock investment!"
"Even a young person like myself can apply the concepts..."
" This class is so easy to understand that even a young person like me can apply the concepts. In fact, I've generated pretty good returns so far, the highest being 6.7% within a month! "

"Now I can make an investment decision in just 15 minutes!"
"I've been trading for 10 years, but I had no idea I was doing. By coming here, I now have a methodology for the investments I want to buy. I can make an investment decision in just 15 minutes! That's a huge timesaver and a fantastic way to make money. "
Organiser of FREE Webinar: Complimentary Value Investing Masterclass with Cayden Chang
If you are searching for ways to build generations of wealth
Don't do it ALONE.
A comprehensive affiliate leverage system is here for you
You can partner with Ihub Global.
I wish you success in your business.