What is free will? Does free will exist? How much of your decision-making is influenced by other people?
About this event
Come explore the corners of your consciousness!
Date: Wednesday, 16th June
Time: 7pm-9.30pm
Tickets:
Public: $10
Students/unemployed: $5 (PM us for your promo code)
Enter our drawing and haiku contest to win a free drink!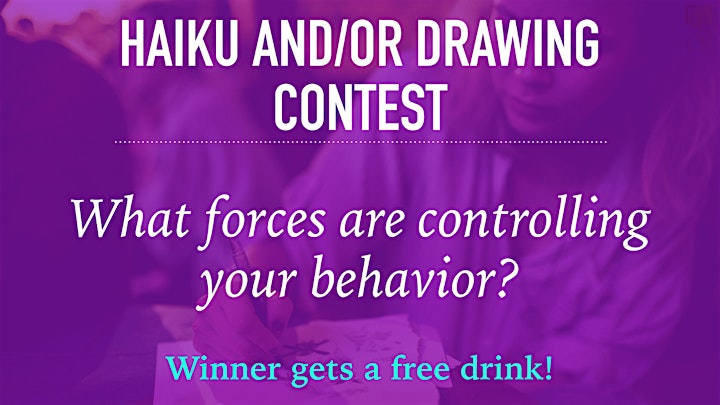 Join Real Talk Philosophy every fortnight for meaningful conversation, unbiased talks, games, music, art, panelist Q&As, and more exploring contemporary divisive issues from gender pronouns to veganism.
We are excited to host our talks at Genius Central, with their state of the art facilities, nutritious dine-in menu and 1-for-1 Happy Hour from 5-8pm. Come early and kick back with us.
Drink, think, discuss!
https://www.realtalkphilosophy.org/