| | |
| --- | --- |
| FREE Workshop (MELAKA): How eCommerce Moms Run Successful Online Business | |
Event Details
How eCommerce Moms Run Successful Online Business
(while watching their bank accounts grow!)
Would you like to learn how to start a profitable ecommerce business from home?
There comes a time in almost every stay-at-home mom's life when all of her kids will be in school full-time, and she will have more time on her hands. What can they do with this extra time? Perhaps, they will decide to use that time to earn income for their family. Instead of updating their resume to launch themselves back into the corporate world, they may want to pursue their passion and start an online business.
Online or e-commerce business is booming, and there are many moms out there experiencing success and making a nice little passive income. This trend is likely to continue.
New studies projected that the worldwide retail eCommerce sales will reach a new high by 2021. Ecommerce businesses should anticipate a 265% growth rate, from US$1.3 trillion in 2014 to US$4.9 trillion in 2021. This shows a future of steady upward trend with no signs of decline.

If you are considering a stay-at-home mom career in e-commerce, take advantage of this eCommerce trend in 2019 RIGHT NOW!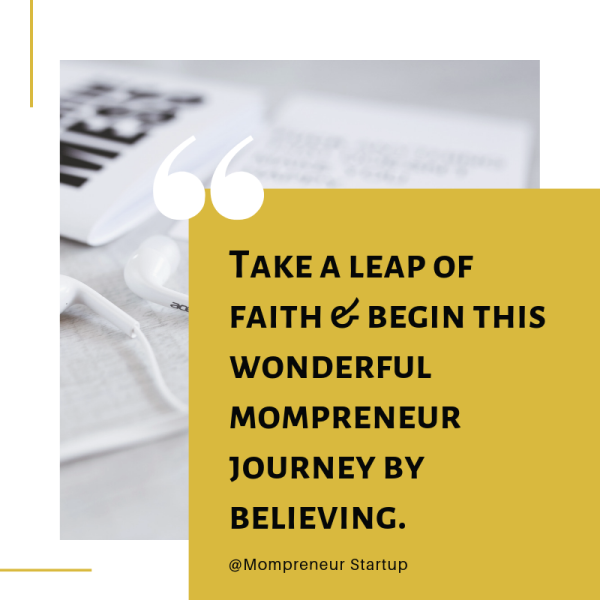 Join our #FREE #workshop to discover how a group of Mummies from all walks of life helping one another to build their career from the comfort of their home.
We are a group of #Mumpreneurs who run our business from home. Our vision is to help women, especially stay-at-home mums to start their own online business and generate an income while raising a family.
This is a platform where you can grow your alternate #income and at the same time restore #health.
You are not alone in this business. We provide Mumpreneur internship programme, training and mentorship to support you in this journey. Many working mums and mums have done it and we can show you the exact steps we took to get there.
You will learn from this workshop:
 ✔️ The cheapest way to start your business online even without IT skills and business experience
 ✔️ How to start your own online business without having to buy stocks or ship products
 ✔️ How you can run the business without having to worry about the payment gateway
 ✔️ How to build a 5 figure revenue online business without high overheads like staff and office rental
 ✔️ How to sell globally to more than 140 countries worldwide without worry about logistics        
 ✔️ How to leverage on the social media for your business marketing
 ✔️ and much more...
Whether you've been considering it for a few days or a few years, nothing will change until you take action.
FREE seats are limited! REGISTER your preferred Workshop Date/Time via the TICKET BUTTON NOW !
1.30pm to 3.30pm - English
4.30pm to 6.30pm - Chinese
7.30pm to 9.30pm – English
 
For further enquiries, please fill in the contact form below:
https://tinyurl.com/MEL-09-2019
See you there!
We also offer similar workshop at our regional locations as follow:
SINGAPORE
https://tinyurl.com/EB-09-SG
KUALA LUMPUR, MALAYSIA 
MANILA, PHILIPPINES 
https://tinyurl.com/EB-09-MNL


#OnlineBusiness 

#PassiveIncome 

#WorkFromHome 

#StayAtHomeMum 

#stayathomejob 

#GenerateIncome 

#worklifebalance 

#employment 

#retrenchment 

#midcareerchange 

#newcareer 

#SocialMediaMarketing 

#DigitalBusiness 

#OnlineMarketing 

#homebusiness 

#flexiwork 

#flexipartimejob 

#freelancer 

#secondincome 

#sideincome 

#financialplanning 

#retirement 

#savings 

#events 

#eventprofs 

#eventtech 

#eventplanning 

#eventmarketing 

#eventbusiness 

#eventmeeting 

#WAHM 
When & Where

No. 13-1 Jalan KLJ 6,
Taman Kota Laksamana Jaya
Melaka, MALAYSIA 75200
Malaysia

Organiser
We are a group of Homepreneurs who run our online business with turn-key online platform from home. 
Our vision is to help working moms and parents, especially stay-at-home moms to start their online business successfully.