Description
Do you, or someone you know work at a hospital?
These nurses, doctors, frontline staff work tirelessly to help Singapore fight COVID-19.
Many of them work long hours, with little time to eat or rest, and return home tired, aching and worn-out.
YIN YOGA
Yin Yoga is a slow-paced style of yoga as exercise, incorporating principles of Traditional Chinese Medicine, with asanas that are held for longer periods of time (2-5 mins) to allow one to move into the connective tissue (tendons, ligaments, fascia etc).
In support of their contribution in helping us fight COVID-19, Yoga Alliance certified instructor Wenlin Tan (https://wenlintan.com/) is teaching Yin Yoga free to frontline healthcare professionals.

HOW IT WORKS:
- WHO: Frontline Hospital staff (nurses, doctors, healthcare staff)
- WHAT: 60 mins Yin yoga
- HOW: Sessions will be private (1-on-1) or small groups (up to 4)
- WHERE: Location can be at your home / in the hospital, bring your own Mat.
- WHEN: Time/date can be arranged based on attendee & Wenlin's availability.

If you/you know someone who could benefit from such a session, please register,
or contact Wenlin at wenlin@wenlintan.com to arrange a session,.

OTHER WAYS TO SHOW SUPPORT:
1. Write cards of love for healthcare staff: https://bit.ly/2UJaeJf
2. Donate $ to the Courage Fund (previously for SARS, now for those affected by Coronavirus): https://bit.ly/39wM7le
3. Contribute face masks, hand sanitizers: https://contribute.sg/
Out of stock? no fret, Learn how to make DIY hand sanitizer: https://bit.ly/2tPiOLg
More volunteering opportunities: https://bit.ly/38nb4PD
Teaching since 2016, Wenlin Tan has undergone training on Yoga Anatomy, is certified by Yoga Alliance and is CPR-trained. Wenlin has extensive experience teaching private yoga, offering customized classes for different needs, including athletes, pregnant women and elderly individuals with comorbidities such as diabetes, high blood pressure etc. Wenlin is a resident teacher at YogaUnion, Italy, Turin's leading Yoga studio, and splits her time teaching in Asia & Europe.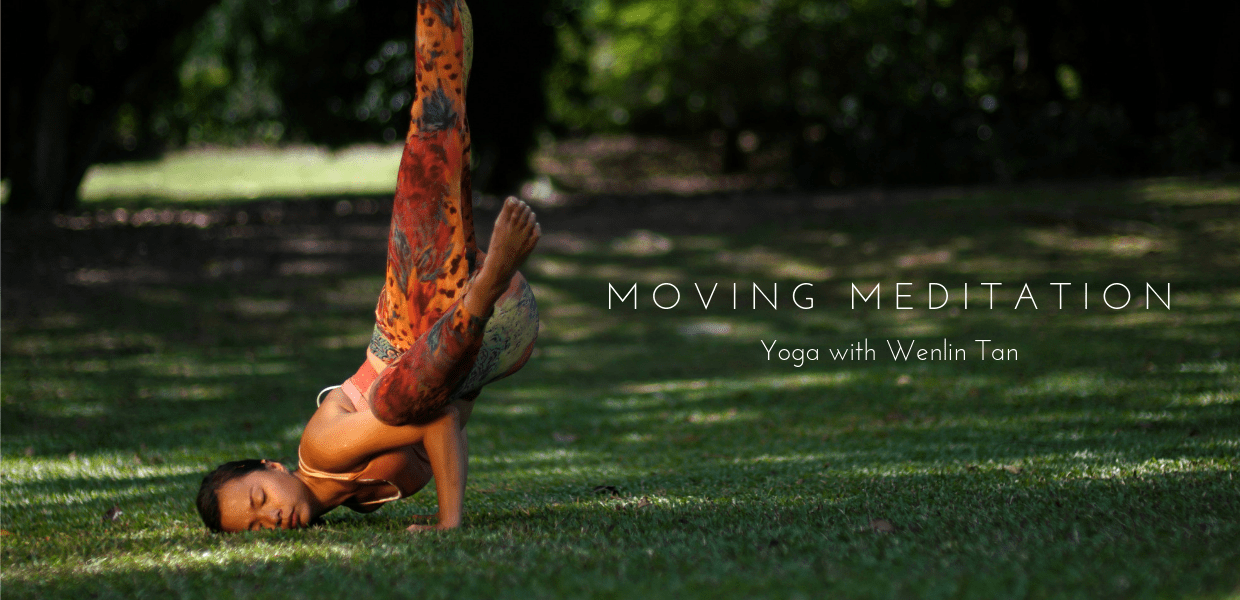 "Wenlin is an amazing yoga teacher and person, she understands individual need and adjusts class accordingly. I strongly recommend her private lessons."
- Fricci, Doctor from Italy, Private Yoga @ Turin, Italy

"I recently did a yoga class that Wenlin taught and she's amazing! She didn't only take care of each and one of us in the class, but she taught us how to do the yoga poses correctly for most efficiency of our movements. She was also very patient, answered all our questions and helped us have an amazing yoga class. Wenlin is a very warm person as well and was kind enough to show us some self-love yoga stuff! Totally loved it and I highly recommend her classes"
- Alexandra, Marketing Manager from Romania, Yoga workshop @ COMMONS Unirii, Romania
"Wenlin's (yoga) classes are beautiful. I enjoyed them very much."
- Russell, Retiree from Australia, Yoga workshop @ Obonjan Private Island Resort, Croatia
"My love and I had a very good experience with Wenlin. She is a very professional, talented and kindly person. Can't wait again to have the opportunity to attend her workshop!"
-Tatiana, Massage Therapist from Brazil, Partner Yoga Workshop @ Singapore.
"The class with Wenlin was a really memorable experience. I felt my body thanked me for it: it wasn't overdosed or hard; it wasn't too lightweight either. I feel 'hungry' to continue practising yoga..."
- Paul, Programmer from Ukraine, Strong Soft supple Workshop @ Fabrika,Tbilisi, Georgia