From ComicBooks to Stand-Up Comics, the Association of Comic Artists (Singapore) (ACAS) is proud to present its Live Comedy Show this Nov!
About this event
Stand Up Comics at the CASTLE (CATC) Episode 34
CATC is ready for the new year with a heavy hitting cast! Featuring Prem John, Artur Ahzmetzyanov, Jag Singh and Shalyn Hobelsberger!
And not forgetting the hallmark CATC Fast & The Funniest open mic posse! Presented by Judge Jerry and hosted by Kallang Ram, this super original and fast paced parade of diverse comics is rapidly taking hold in the lion city.
Reserve your place ASAP! Not able to make the Friday Night show? Get Saturday Night tickets instead!
Event Details
Date: Friday 28th January 2022
Time: 8.00pm-9.30pm
Location: 'The CASTLE', Association of Comic Artists (SG), Goodman Arts Centre, 90 Goodman Rd, Block B, #02-02, Singapore 439053
Admission: $35.00 per Individual (VAXX Preferred & Audience M18++)
Headlined By: Prem John
Singapore's premier stand up TV star!
1st Opening By: Jag Singh
Singapore's premier stand up DJ!
1st Closing By: Artur Akhmetzyanov
Singapore's only stand up Russian!
2nd Opening By: Shalynn Hobelsberger
Singapore's only stand up ex-beauty queen!
Also Featuring THE FAST & THE FUNNIEST!
Presented by: Jerry 'Judge' Hinds, Singapore's only stand up brutha!
Hosted by: Ram, Singapore's only stand up Brahmen!
Showing:
Zack Ng
Tirta Nahari
Steve Lodge
Joseph Michael
Phil Gruber
Jonathan Halim
Debasmit Roy
MI
"Laugh Much You Will!" =)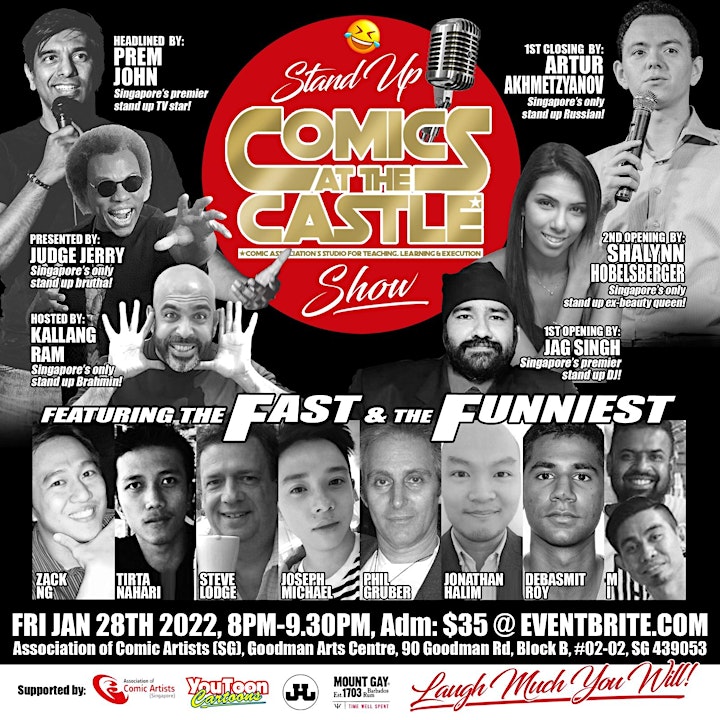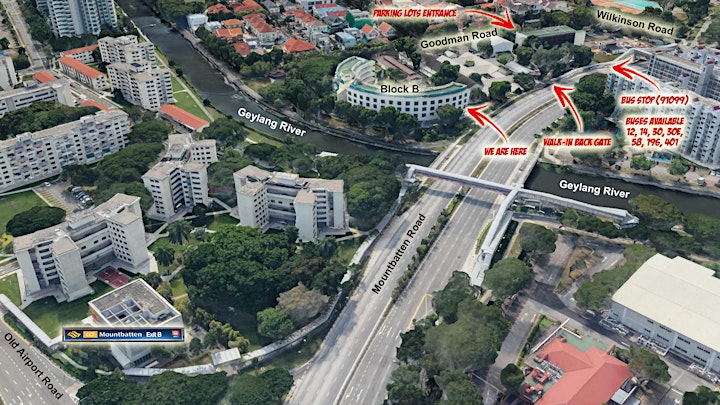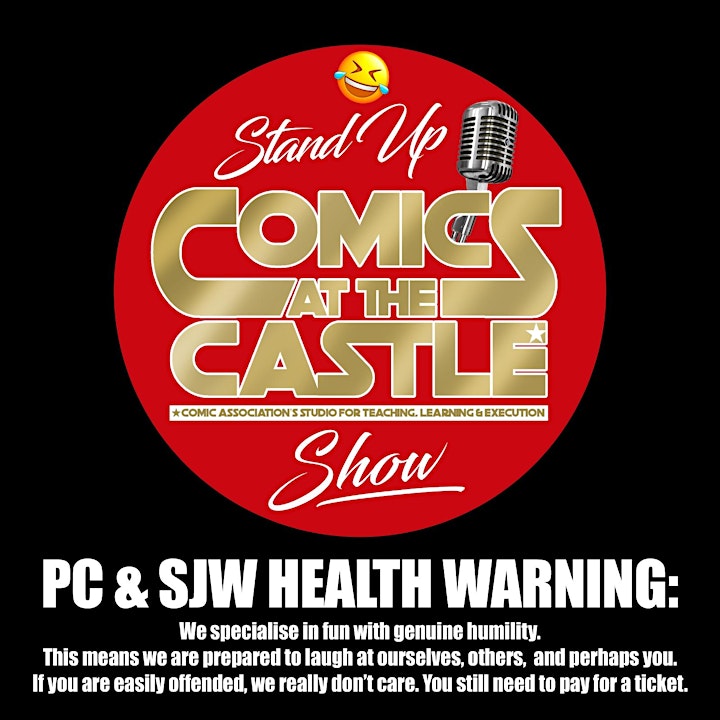 Organizer of FRI NIGHT: Stand Up COMICS At The CASTLE Show!
ACAS is a place where comic, manga and graphic novel lovers of all persuasion can be found. We publish original comic works and hold weekend courses at our studio that have been running for close to ten years. We share knowledge in schools and colleges, and also extend to the corporate workplace with team building workshops and commissions that cover everything from strip cartoons, to full blown marketing campaign comics and conceptual art. We are forever engaging with the public, hosting in public traditional and digital demos, as well as accepting art commissions in everything from caricatures & cartoons, to manga, superhero and movie franchise characters.