Description
Frieda Restaurant at the Arcade @ The Capitol Kempinski is known to offer authentic German cuisine with a modern twist. The menu at Frieda is a reinterpretation of traditional German cuisine with Austrian influences.
June is here and nothing epitomizes this season like the revered white stalks of asparagus. Germans go crazy for white asparagus but it is not without reason. Sweet, tender and fresh, the seasonal favourite is no humble vegetable. The coveted promotional produce, white asparagus, takes on two forms in Frieda. Indulge in a luxurious hearty *Cream of White Asparagus Soup with Sourdough Croutons and Green Chervil Oil (S$12); or enjoy the fresh harvest the traditional way – poached and served with Housemade Hollandaise Sauce and New Potatoes (S$32).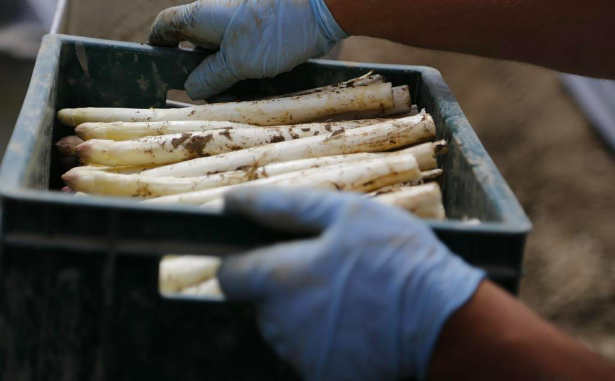 It comes as no surprise that at a German restaurant, the classic Bavarian-favourite Pork Knuckle Beerjus (S$39) steals the limelight. A slow oven-roasted crackling pork knuckle, cooked Bavarian-style, is laid out on a bed of tangy sauerkraut and accompanied by traditional pretzel dumpling. The chunk of sizzling pork complete with its pad of crispy and chewy browned fat and skin, is best paired with an icy cold glass of strong German beer.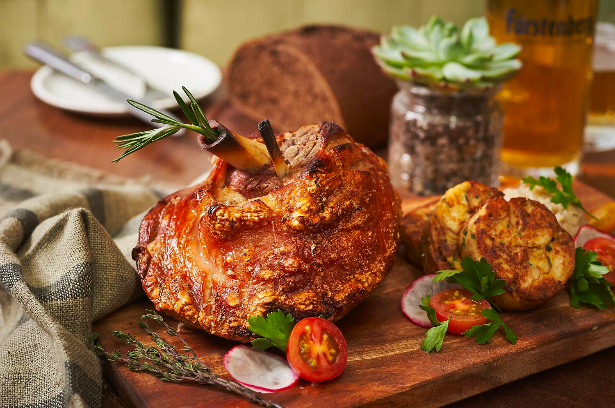 Diners can also look forward to the traditional Wiener Schnitzel ($37), a breaded veal cutlet pan-fried to perfection, served with potato salad and a refreshing Gurkensalat of thinly sliced cucumbers, sour cream and aromatic dill and parsley.
For the full menu details, price and reservation procedure, please refer to:
https://www.kempinski.com/en/singapore/the-capitol-singapore/dining/frieda/
Frieda
Address: Arcade @ The Capitol Kempinski, Unit 01-87, 01-K1-K2
Phone: +65 6715 6873
Email: frieda.singapore@kempinski.com
Opening hours: Lunch: 12:00 to 15:00, Dinner: 18:00 to 22:30 (last dinner service at 21:30)
*While stocks last