This event is open to young adults from Pasir Ris & Punggol. Other events at friendzonesg.eventbrite.sg
About this event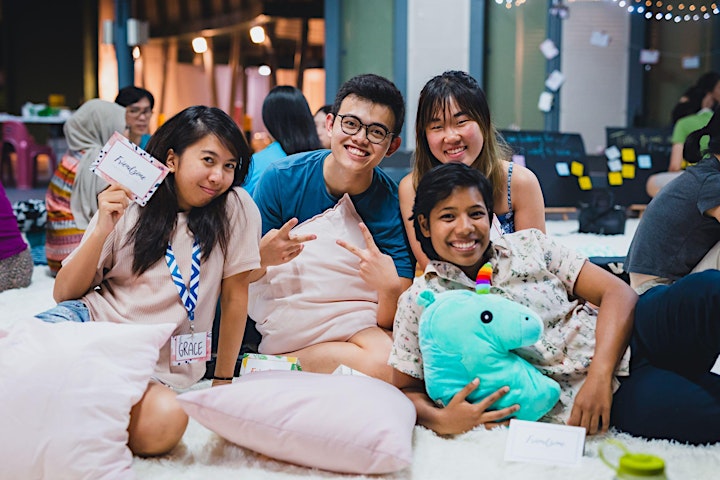 Hello!
You're invited to Friendzone Online! We believe in bringing people together no matter the circumstances, so we want to give you some options for meaningful things to do during the circuit breaker.
As we stay #safelydistant, we must also stay #sociallyconnected. So, we're taking our pre-COVID19 community gatherings online. Join us for a time of new connections, great conversation and fresh perspectives! We need one another now more than ever :)
================================================================
There are two kinds of online gatherings you can join (you can join both too!):
(1) Neighbourhood-based (for you to connect with other young adults who live near you)
(2) Open to everyone!
You can find the full list of neighbourhood calls at http://friendzonesg.eventbrite.com
================================================================
Sessions are FREEEE!! Tell all your friends and ask them to find their neighbourhoods too :)
================================================================
Note that our event is currently only supported using Google Chrome on a laptop or desktop (not a mobile device).
For other FAQs, check out https://www.friendzone.sg/fzofaq
Stay #safelydistant #sociallyconnected! And see ya at Friendzone Online!
*Friendzone SG is a community initiative that aims to foster a culture of connectedness and care in Singapore. We love connecting young adults to form new friendships, and we believe that we all have something valuable to offer to each other!
Organiser of FriendzoneSG Online: Pasir Ris & Punggol
Friendzone is an organisation dedicated to fostering a culture of friendship, connectedness and care. We develop and host community-building gatherings that connect young adults with their neighbours and inspire them to care for their community. Due to COVID19, we have adapted our offline events online!
We believe that everyone has something to offer and receive.
We believe that Singapore is full of diversity and interesting people that just haven't met yet.
We believe that bringing people together produces wonderful outcomes.
We believe that we're better together.
Follow @friendzonesg on Instagram/Facebook, and find out more about us at https://www.friendzone.sg/