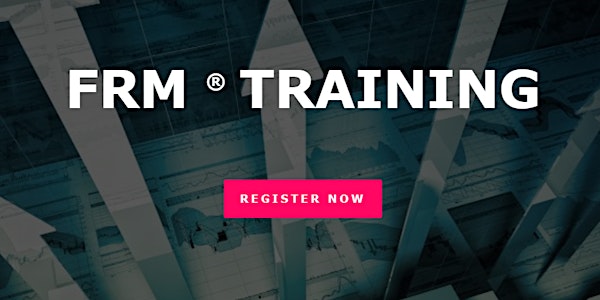 FRM ® TRAINING
Financial Risk Manager
About this event
Recognized in every major market, FRM is the leading certification for risk managers. It is consistently in demand by nearly every major bank and firm in the world, and is awarded only to professionals who demonstrate the knowledge and ability to anticipate, respond, and adapt to critical risk issues.
There's never been a more crucial time to stand out. As the financial industry becomes increasingly competitive, the professionals who succeed are those who distinguish themselves and their ability to add value to an organization. Earning the FRM proves that your knowledge and skills are up to the latest international standards, and connects you to an elite network of expert risk professionals employed by the world's leading institutions.
Anyone can register to take the exam. FRM certification is awarded after a candidate has passed two rigorous multiple choice exams (FRM Exam Part I and Part II) and demonstrated two years of relevant work experience. Candidates must take the FRM Exam Part I before taking Part II. Certified FRMs are strongly encouraged to earn 40 hours of Continuing Professional Development (CPD) every two years to maintain the latest best practices in risk management.