About this Event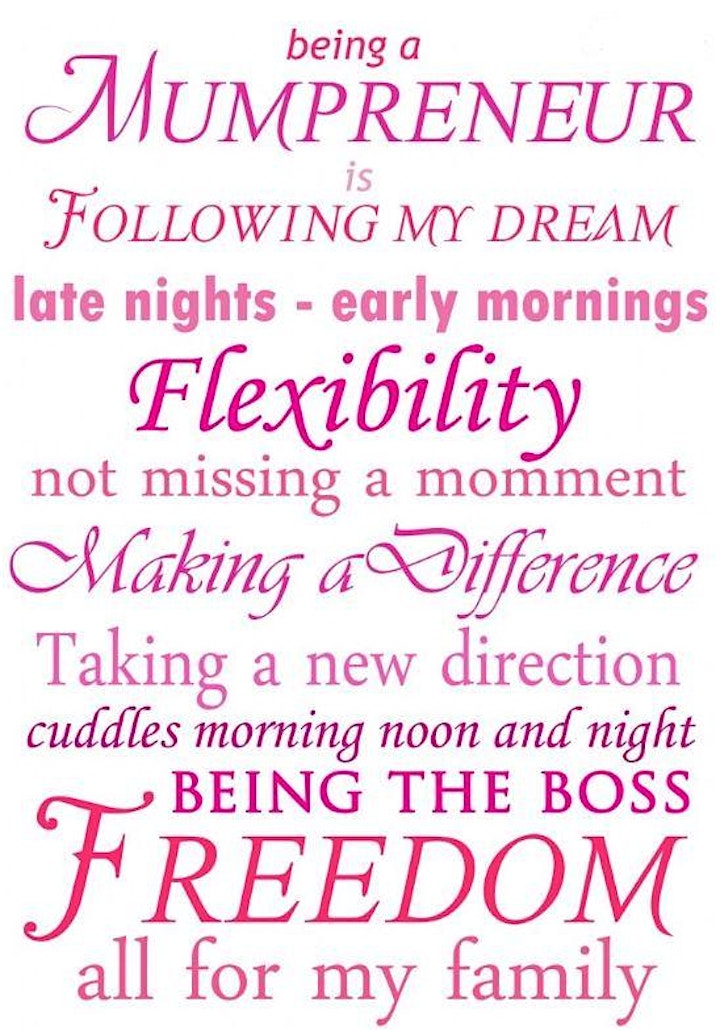 Are you a working mum working long hours every day and always feeling guilty unable to spend more time with your kids?
Or are you a stay at home mom who is happily spending time with your kids but yet is living off one income from the husband and always are very tight on expenses?
The truth is there are no perfect timing! Most people would not be able to retire at a young age. When people do not work, they do not have income. Can you really rely on a single income for the family? And thinking you will be able to re-join the workforce anytime? Conclusion, as you start entering your 40s, continuously relying on your ability to work no longer being a sure thing as it used to be in the past.
Most mums want to be able to have a career and draw an income while achieving the right work-life balance for their families. Being an employee seldom affords such a scenario. Today, mums can have it all! There's no better time to consider being a Homepreneur
The Speaker:
He was once a shy & Introvert school dropout without a diploma or a degree, and yet in his early 20's he manages to seal a multi-million dollar deal with supplying steel materials to the building of Malaysia Petronas Twin Tower.
Since then, he grew more confident and went on to become a property agent, generating a 1 million sales revenues as a rookies agent in his 1st month. With his creative marketing approach through his digital marketing skills, he went on to transact 100 million in properties in Singapore in his first year.
Realizing that the power of the internet and social media, started from scratch, he built an 80 million USD Online ECommerce business in over 60 countries and since then he has helped many to succeed in the process. Now he has 300 million in sales revenue throughout the 5 years in the business.
He will share on:
1. The cheapest way to start your business online even without IT skills
2. What business should you start online
3. How to start your own online business without having to buy stocks or ship products
4. What are the latest trends online proven to make money
5. How to build a 5 figure revenue online business without high overheads like staff and office rental
6.How to copy and follow the same exact proven system to start a successful business
7.Learn the biggest myths to start a high-profit e-commerce business
We do not like to waste each other time and effort. So if you are really keen to lead a better lifestyle, living your dreams. This is for YOU. Start by taking action NOW to achieve your DREAMS LIFESTYLE with YOUR'S VISION AND BELIEF.
If you are looking for a get-rich-quick scheme, then this is not for you.
Come join us and discover an almost unknown disruptive E-Commerce model that is more powerful than Alibaba, Taobao or even WeChat.
RSVP your seat today to secure your passport to sustainable life-long income!!
Note: This is an ONLINE event. DO NOT COME TO THE VENUE.You will receive a confirmation message via WHATSAPP sms. Thank you and we hope you receive tonnes of value!
#entrepreneur #startups #networking #workfromhome #passiveincome #extraincome #residualincome #sustainable #ecommerce #online #homepreneur #mummypreneur