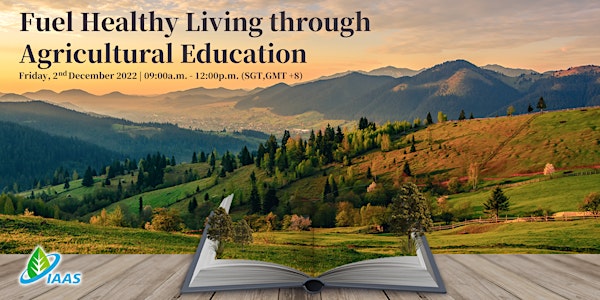 Fuel Healthy Living through Agricultural Education
Join us on 2nd December 2022 at our Annual Meeting Event for an informative and inspiring session with our prestigious speakers!
About this event
Global inflation has been revised up due to food and energy prices as well as lingering supply-demand imbalances, with increasing prices continuing to squeeze living standards worldwide.
One of the ways to tackle inflation is to deepen the agriculture literacy starting with the enhancement of agricultural values and popularizing the relationship between the environment, food, technology, and science to the public. At the same time, we would like to address an important topic: " How do we tap the Islamic market?"
The good news on the international Islamic market, which will be worth US$2.3 trillion by 2024, the State of the Global Islamic Economy (SGIE) report from business consultancy DinarStandard and online news outlet SalaamGateway.com showed. The invited speakers from this industry will deliver their insightful views of the trends, opportunities, and challenges in Halal Development.
Don't miss this opportunity to hear from our expert speakers giving their sharp insights on the topics of agricultural literacy and the latest trends and opportunities in the Halal market!