Enjoy complete relaxation through an All-Quartz Crystal Sound Healing journey – a sonic massage to release tension from mind, body and soul.
About this event
Date: 25 May 2021 (Tuesday)
Time: 7pm – 8pm
Price: $35 per person for Crane members
$40 per person for Non-Crane members
The Full Moon is all about transformation, fertility, and completion. Harness full moon energy by taking this as a time for radiance and empowerment. It is a powerful time for looking within and feel empowered in your achievements.
It also represents a cycle of completion and allows us to release and let go of energy. It gives us the gift of removing what no longer serves us and allows us to complete our intentions so that we can move onto something new. This is a time of fun, cleansing, and healing. Releasing and letting go during the Full Moon will give you a freeing energy, makes you feel invigorated, and renewed from all the things weighing on you.
The energy from the full moon greatly amplifies the healing effects of the Sound Healing instruments. Come float on a tapestry of specially tuned healing frequencies from the Alchemy Crystal Bowls and Metallophone to allow healing energy to move through the body in a way that can help to gently release energetic blocks, reduces tension, stimulates circulation and also aids the relaxation of the conscious mind and achieves alpha and theta brainwave states that promote that deeper sense of relaxation. The result is a reorganization of the emotional energy and feelings that are tied into the body structure. You will find a place for inner stillness and peace.
Discover the powerful integration of divine Alchemy Crystal Singing Bowls and the magical Crystal Quartz Lyre also known as the Crystal Harp. The sound vibrations from these scared crystal instruments align the crystalline properties of the human body facilitating one to experience a cascade of unusual sensations, rapidly losing track of the regular spatial-temporal framework to enter into a new vibratory universe, initiating a self-healing process.
Immerse in the pleasure of receiving these sounds to a feeling of flotation, lightness, fluidity, or great flexibility. Above all, it brings you joy! It awakens our inner child and brings great comfort and gentleness to the soul.
Come recharge, rejuvenate yourself into a state of absolute peace.
Join us with an open heart and mind! No meditation experience is required.
For hygiene purposes, you are highly recommended to bring your own yoga mat, or towel to lay over the provided yoga mats.
You are welcome to bring your own eye pillow, blanket, jacket or cushion for total comfort.
The space will be sanitised before and after the event and sanitising spray and hand gel will be available.
Please do not attend the class if you are feeling unwell.
Minimum 5 to run.
By Sound Therapist Wendy Lum
(INSTAGRAM): www.instagram.com/wenyogaheal (FACEBOOK): www.facebook.com/wenyogaheal
This event is held at Crane.
Crane members enjoy a special discounted ticket at $35.
Non-members may join us at $45 per ticket.
Please note this is NOT a soundproof enclosed studio. Some inevitable background noise will occur. Just relax and flow with the journey as it occurs!
For more awesome Crane content check out wearecrane.com.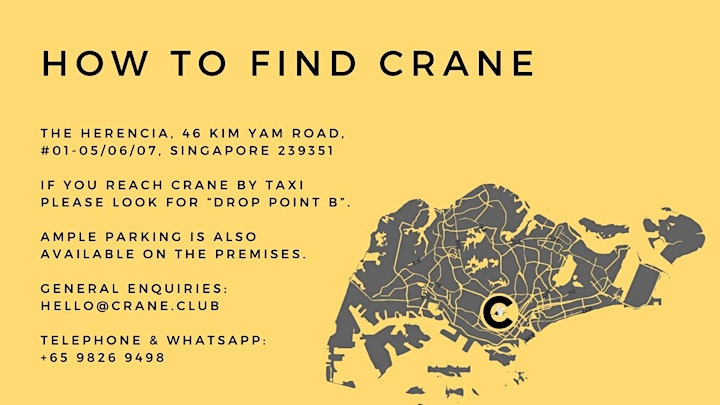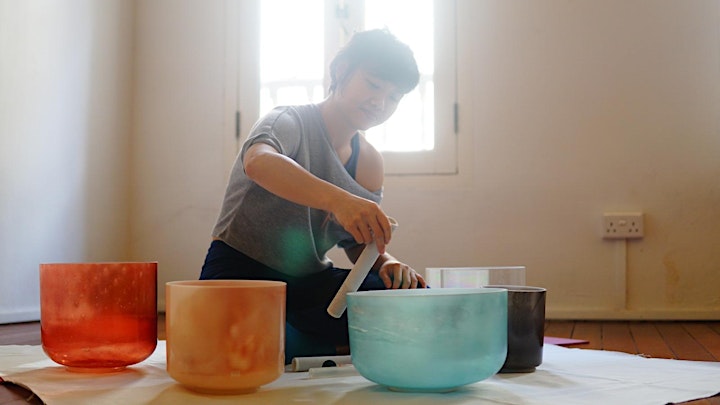 Organiser of Full Strawberry Moon Divine Sound Healing