Event Information
Refund Policy
Refunds up to 7 days before event
About this Event
***THIS IS AN ONLINE CONSULTATION THROUGH ZOOM VIDEO CONFERENCING FOR EVERYONE FROM ANYWHERE***
YOU SHOULD UNDERSTAND NOT ALL BUSINESSES USE THE SAME METHOD OR APPROCH TO RAISE FUNDS. FUND RAISING IS DIFFERENT FOR DIFFERENT BUSINESSES BASED ON MULTIPLE FACTORS.
CONSIDER THIS CONSULATION TO RAISE FUNDS FOR YOUR BUSINESS IF:
1. If you have a Startup or Business or if you are planning to Start a Startup or Business and looking for Funds $$
2. If you just have an idea for your Startup or Business and you are wondering how to assimilate funds $$ before executing the idea
3. If your business is doing good and you are raising more funds in SERIES rounds however not sure if there are other methods to raise the money by keeping control of the company.
I'LL TELL YOU IN DETAIL, HOW TO GET FUNDS PARTICULARLY FOR YOUR BUSINESS:
1. Through Naive Investors
2. Through Professional Investors (Angels, VC's)
3. Through Crowdfunding
4. Through Assets
5. Through Financial Institutions (Banking & Non-Banking)
6. Through Charity
7. Through PoC or MVP
and many more...
PLEASE UNDERSTAND:
**Any Business is full of uncertainities & Customer "may be" the King but not always.
**As a Founder/Owner, lie to the world if you want to but must not lie to yourself.
** You must get & value Second (2nd) Opinion even if you are very very sure about something.
**I am here to help you to find the answers or solutions for the problems and the advices that you are looking for your Business.
-
I am Lakshman Singh (Angel Investments, Business Advisor, Business Consultant, Business Auditor, Startups Mentor, Entrepreneur, CEO & Founder)
I have over 15 years of relevent experience and help people in business through Consultations, Advices & by Auditing the Businesses. I also help businesses by investing in them, mentoring them and giving them exposure of my network.
The Duration of this Consultation will vary from 30 - 60 minutes.
Web : https://www.lakshmansingh.com/
Blog : https://www.lakshmansingh.com/blog
Linkedin : https://linkedin.com/in/iamlakshmansingh
Email : Connect@LakshmanSingh.com
***THIS IS AN ONLINE CONSULTATION THROUGH ZOOM VIDEO CONFERENCING FOR EVERYONE FROM ANYWHERE***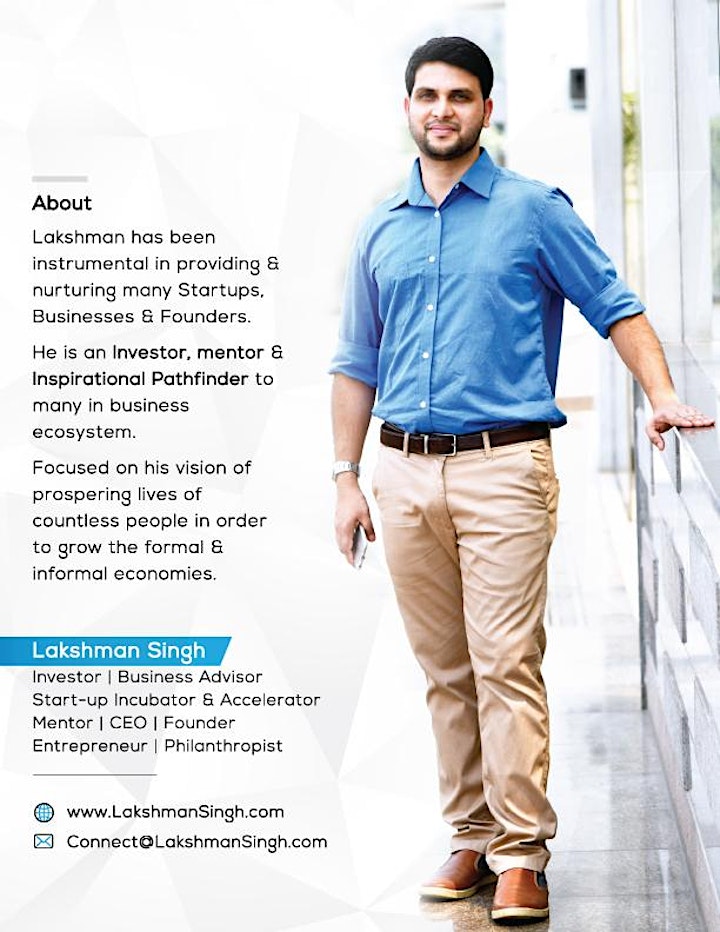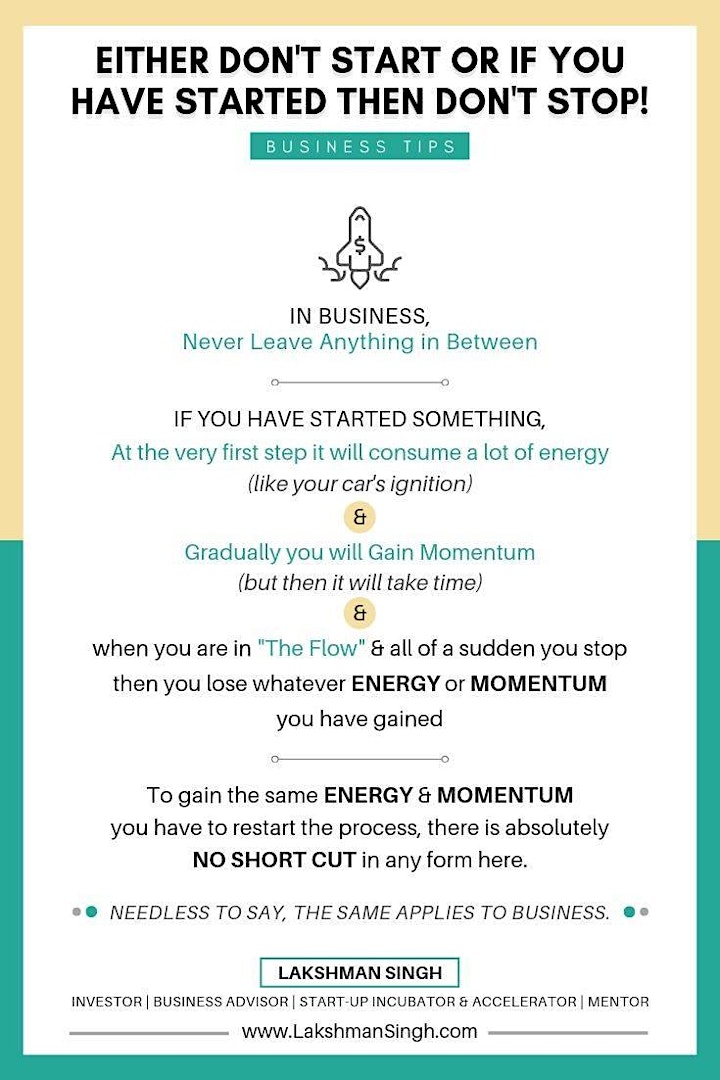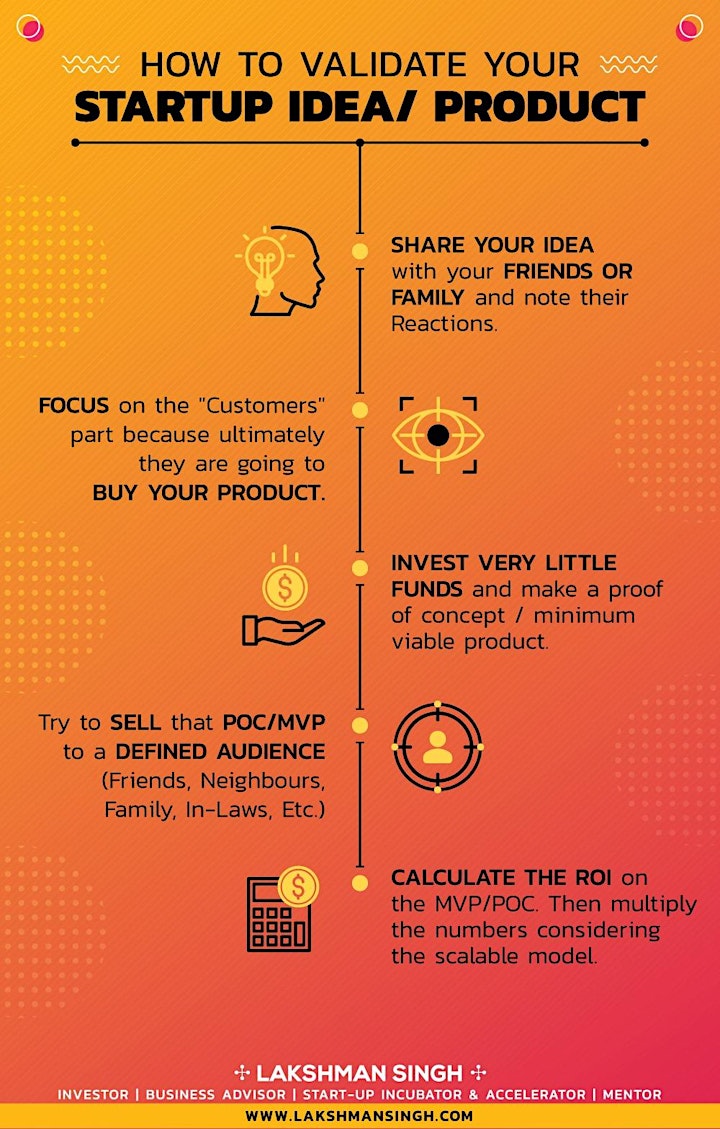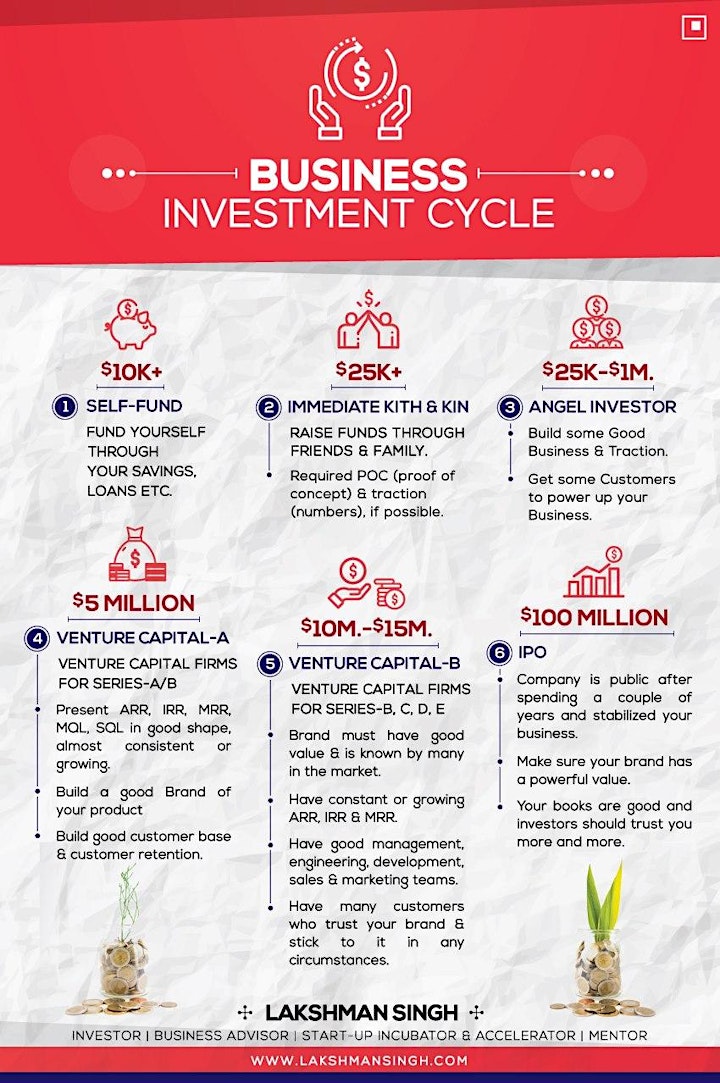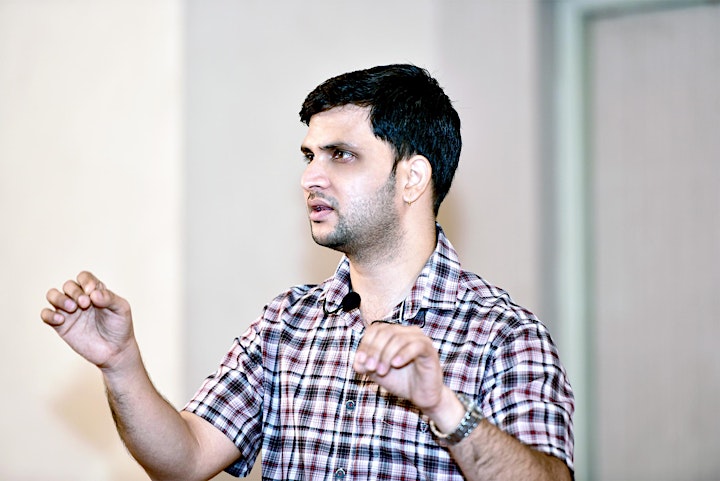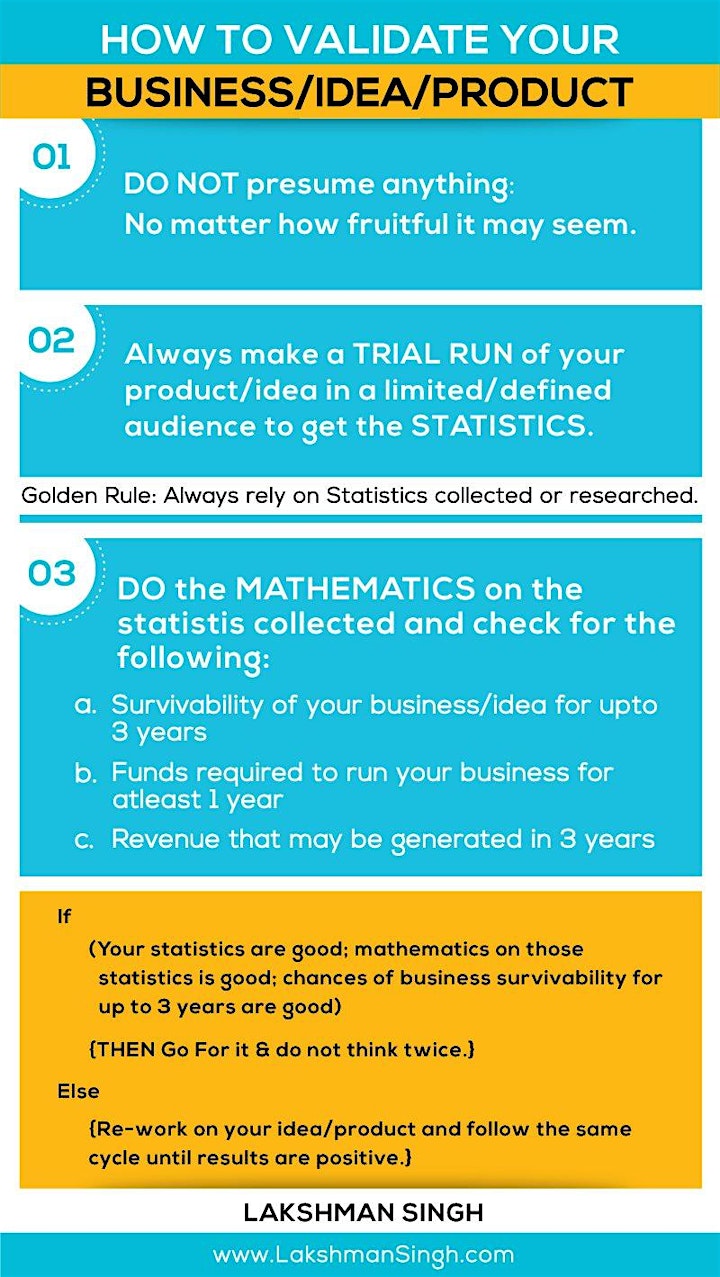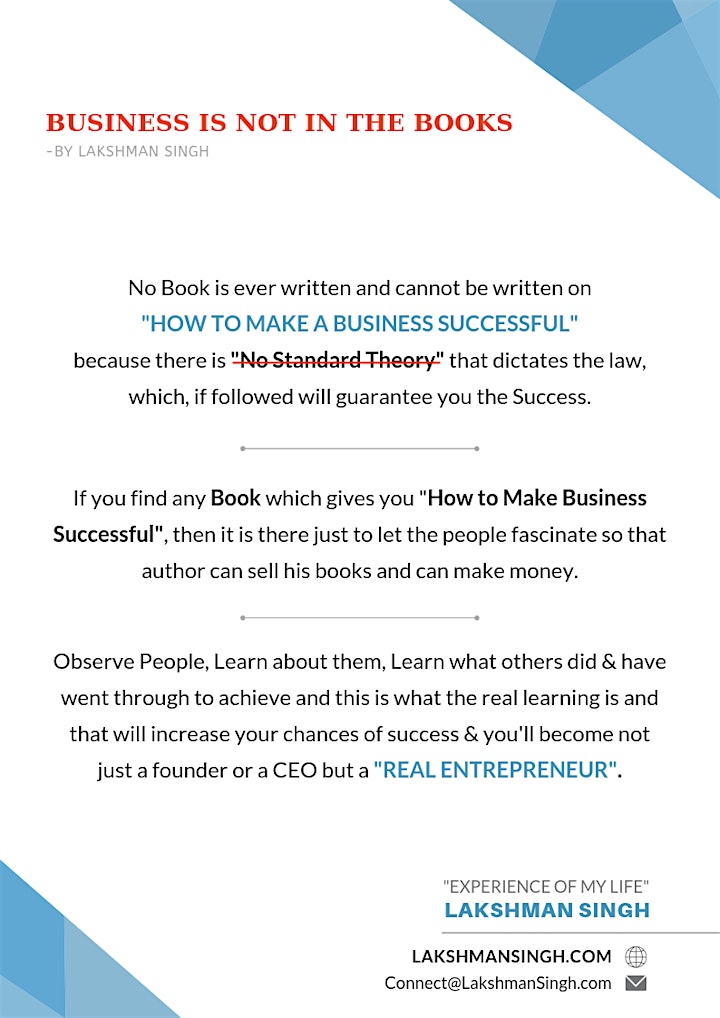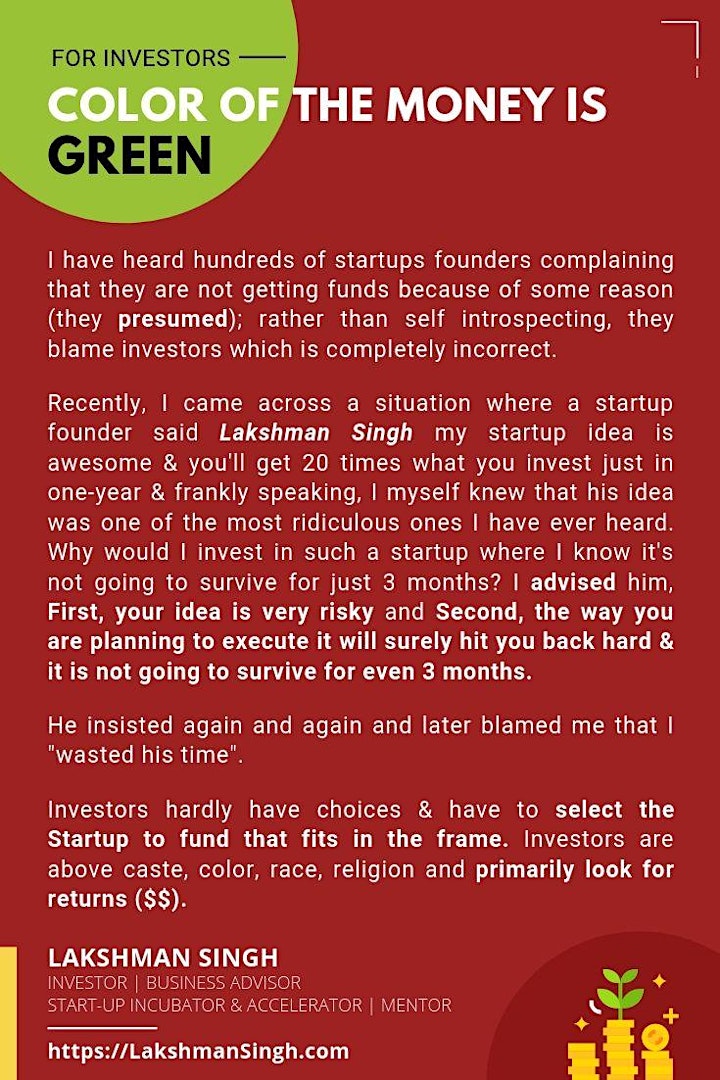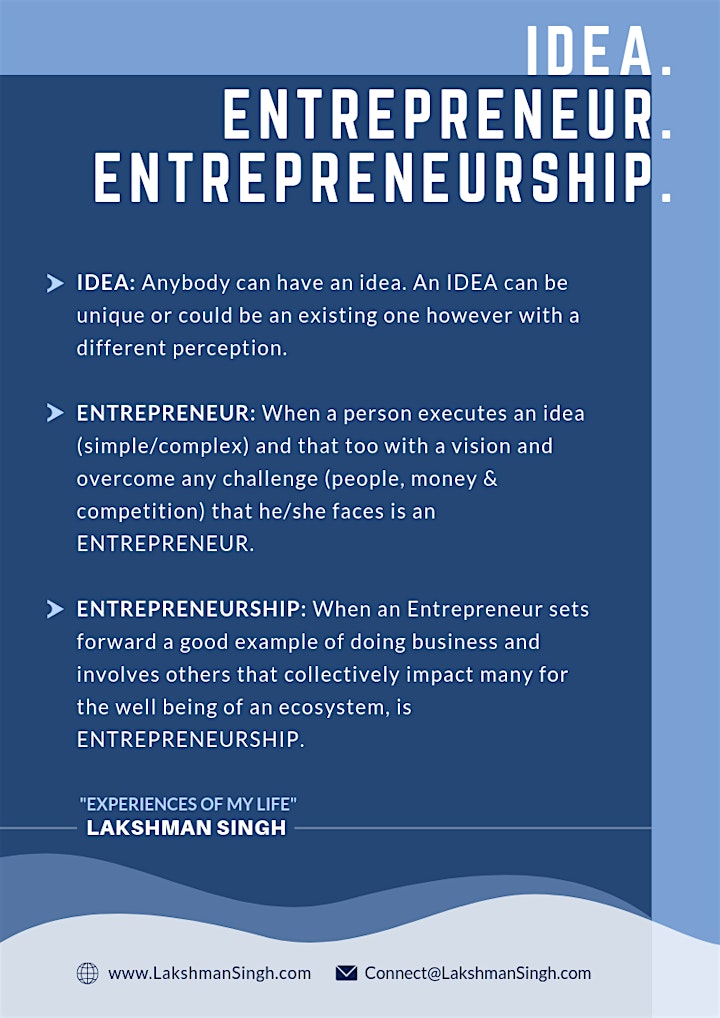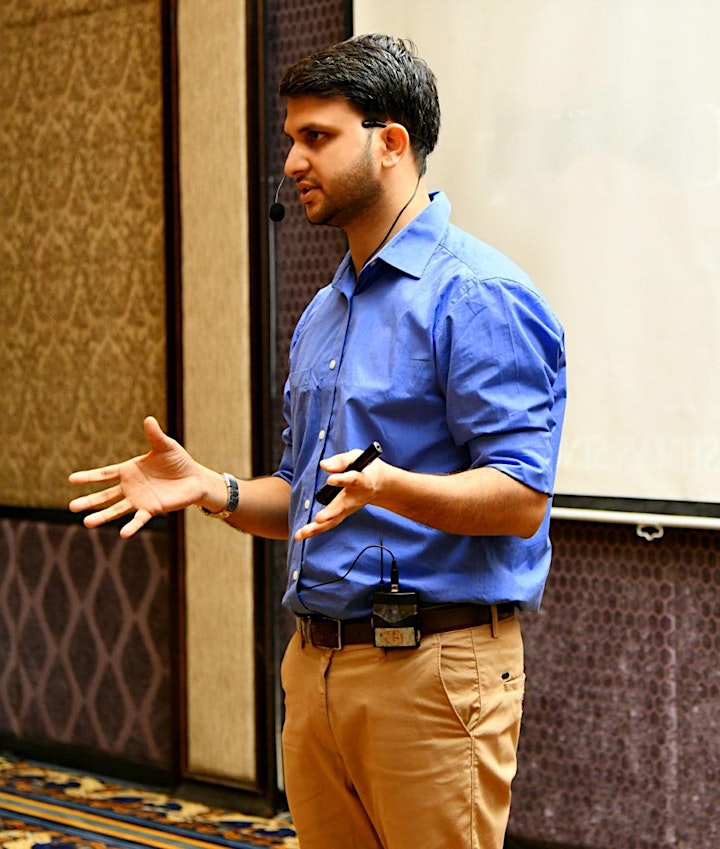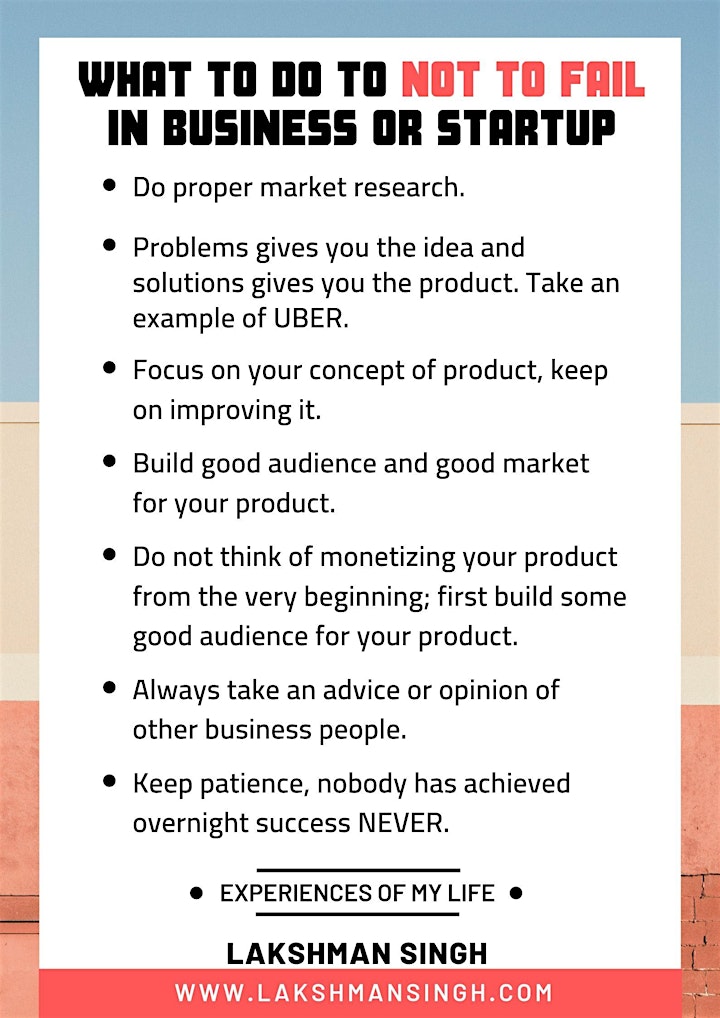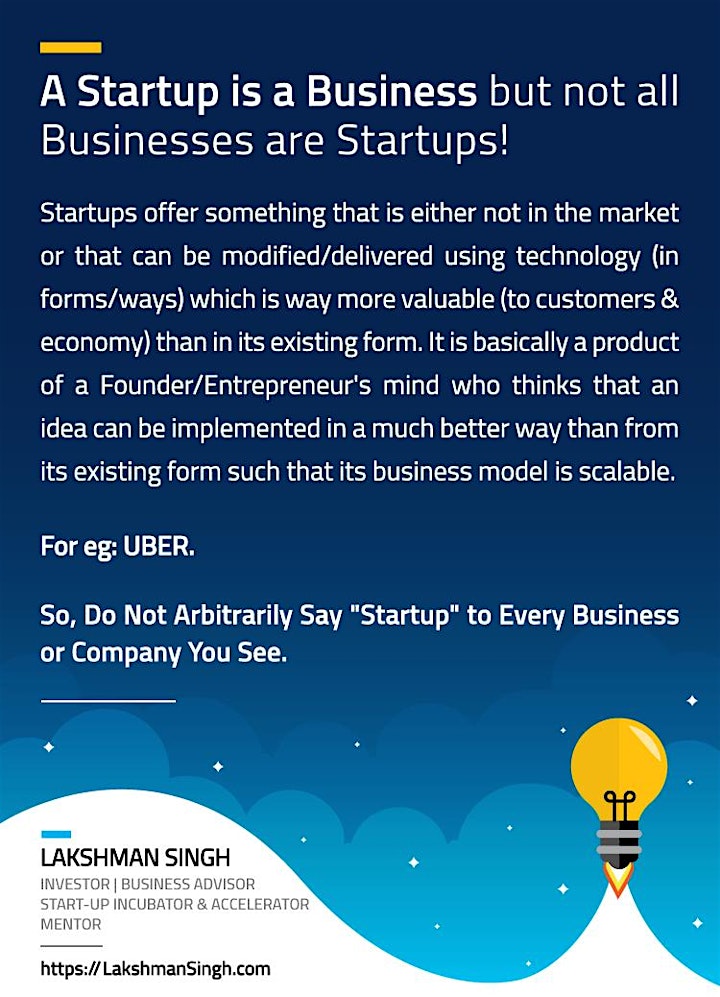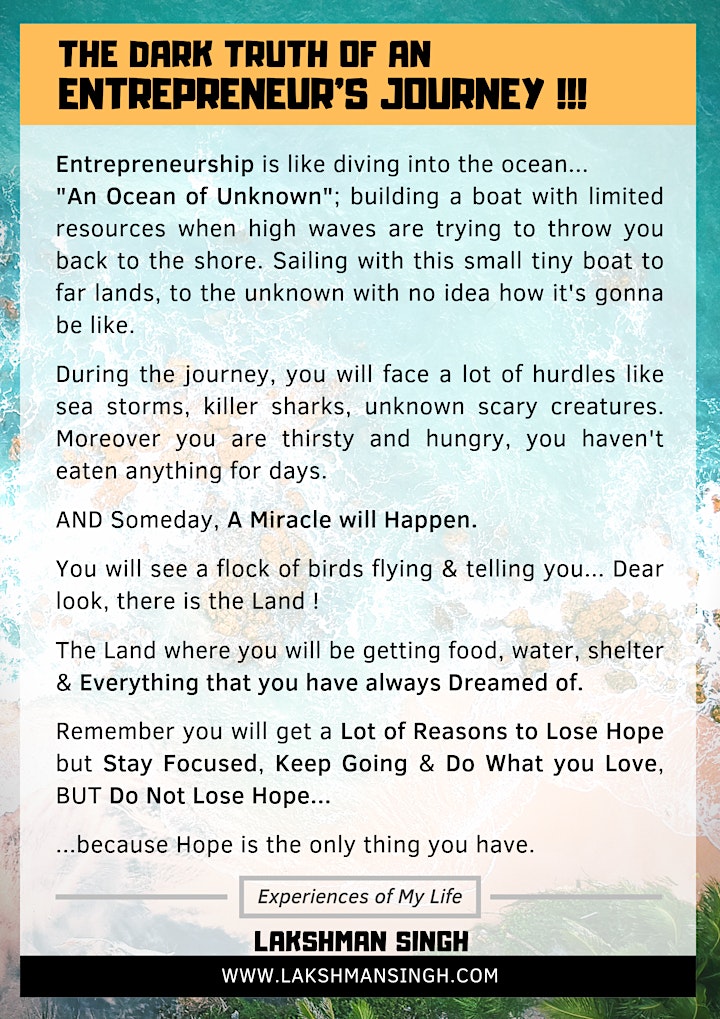 Date and Time
Location
Refund Policy
Refunds up to 7 days before event