Funding Landscape in Southeast Asia (SEA) Workshop
Description
Funding Landscape in Southeast Asia

powered by Business Angel Network of Southeast Asia
In this session, we will find out more about the funding landscape in Southeast Asia and Business Angel Network of Southeast Asia (BANSEA) role in the investment ecosystem. BANSEA's angel investors will be sharing on their startup investment journey as well.
Date: 13 July 2018, Friday
Time: 10am - 11.30am
Venue: ACE International Centre, 67 Ayer Rajah Crescent #04-16, JTC LaunchPad @ one-north, S139950

Programme:
10.00am: BANSEA and Its Role in SEA Ecosystem (Michelle Kung, ED of BANSEA)
10.10am: Early Stage Funding Sources (Rex Yeap, Vice Chairman of BANSEA)
10.40am: Fireside Chat with BANSEA Angels (Moderator: Michelle Kung/ Panelists: Rex Yeap, Vice Chairman of BANSEA; Rebekah Woo, Member of BANSEA; Derek Sharples, Member of BANSEA;
Mr. UDay, Director of BANSEA
)
11.10am: Networking
11.30am: End
About BANSEA
Established in 2001, BANSEA is a leading angel investment network promoting the development of the angel investment community in Southeast Asia through educational conferences, workshops, research, networking with angel groups worldwide, contributing to improving the environment and corporate governance system for angel investing, and facilitating the matching of early-stage companies with angel investors.
Speakers' Bio
Michelle is Executive Director of BANSEA. She is in charge of administrative operations and strategic partnerships at BANSEA. Prior to BANSEA, she worked for a clean-tech company to drive strategic engagements with government agencies and international market development. She was the researcher and the writer of the book entitled "Built by Singapore- from Slums to a Sustainable Built Environment" under the Centre for Liveable Cities (CLC) of the Ministry of National Development. She was also affiliated with the United Nations University – Institute of Advanced Studies (UNU-IAS, United Nations' think tank) as a Ph.D. Fellow for the"Urban Low-Carbon Development with the Co-Benefits Approach" project. Michelle received her MA from National Taiwan University and PhD from University of Delaware, USA.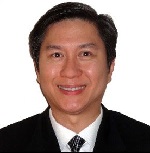 Dr. Rex Yeap
Dr. Yeap is a Partner of Invention Capital directing efforts towards the creation, commercialization of novel inventions and investing in early-stage companies. In addition, he is a Vice Chairman of Business Angel Network (BANSEA) and he is also the co-founder of an angel investment fund (BANSEA Fund One) and served as the Chair in its Investment Committee Board for this fund.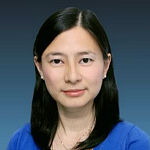 Ms. Rebekah Woo
With degrees from LSE, Yale and CFA, CAIA professional designations, Rebekah has more than 18 years of investing experience. Rebekah started her career with the government of Singapore, both in Singapore and New York. She then spent more than 6 years with a multi-billion single family office in New York, investing across asset classes. Rebekah then joined J.P. Morgan Asset Management, followed by a career at Canada's 2nd largest pension plan where she became the 1st local employee when it opened its Asia Pacific HQ in Singapore, covering investments throughout Asia. With her education and experience, Rebekah has a deep understanding of global financial markets and businesses, with a proven asset allocation, portfolio management and investing track record. Fully bilingual in English, Mandarin and working French, Rebekah also personally invests and advises several start-ups, growth companies, angel networks and family offices. She also actively contributes in various non-profits as a nominated committee member, for e.g. Singapore Institute of Directors (SID), Yale Alumni Association etc.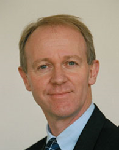 Mr. Derek Sharples
Mr Sharples is currently an Independent Non-Executive Director of AVATION Plc, a London stock exchange-listed company which leases large commercial aircraft to airlines. He is an evaluator on the Enterprise Singapore Start UP SG Tech Panel, which on behalf of the Singapore government assesses deep tech start-up grant applications in Advanced Materials and Precision Engineering. He is a volunteer member of the Association of Aerospace Industries (Singapore) Advisory Panel of Experts, and a member of the Singapore Institute of Directors. Mr Sharples is an Angel Investor and an Advisory Board Member to several Singapore start-ups both tech and non-tech. Mr. Sharples is the former Chief Executive Officer of Airbus Helicopters Southeast Asia Pte Ltd. He has extensive business experience in SEA and board level experience as Chairman and Board Director of companies in Europe, Thailand, Indonesia, India and Singapore.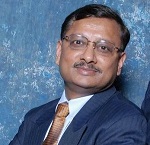 Mr Uday
UDay has over 30 years of experience and has held Senior Management Global and Regional roles in diverse industries such as Oil & Gas, FMCG / Distribution, Branded Retail / Fashion. His experiences encompass MNCs as well as Entrepreneurial, Family owned businesses and Private Equity / Venture Capital. His current angel investment portfolio among others includes Education, Internet of Things (IoT), Advanced Materials, Gaming and Indoor fitness Technology and Social Network. He brings an invaluable insight to the startups & nurturing the businesses in various stages of 'business life cycle'. He has worked & lived in multiple geographies / markets (both in structured & unstructured environment) and has built and led teams - in Asia Pacific (Japan, Taiwan, Hong Kong, Singapore), Middle East (Saudi, UAE, Oman), Europe (Netherlands) & was a prominent team member that negotiated & established a large Joint Venture in Nanjing with Nanjing Provincial government in China. He is active in venture capital industry & 'early stage' investor & mentor. He has mentored diverse businesses & its teams, at various stages of startups. He is passionate in coaching, 'hand holding' & supporting the management team of the companies. He has conducted workshops & coaching for startups & is keen in investing in frontier markets. He is Singaporean based in Singapore with his family.