Future Economy: AI and the Future of Work

Tuesday, October 23, 2018 from 6:30 PM to 8:30 PM (Singapore Standard Time Singapore Time)
Event Details
The future of work is increasingly becoming a reality with Artificial Intelligence (AI) set to deliver step changes in productivity last witnessed with mass production in the 1920s – only this time across multiple industries and sectors. 
Under Industry 4.0, AI will combine with robotics, automation, the internet of things, and cloud computing to revolutionise manufacturing through "smart factories". The nascent phenomena of Business Intelligence 4.0 will see the emergence of machine learning technologies, and predictive and proactive analytic models enable new levels of insight that will transform areas such as primary research, business intelligence, forecasting, and strategic decision making.
Inevitably, many roles will become "increasingly redundant", particularly repetitive and manual roles in administrative, factory, and financial work. However, growth is also expected in jobs that the technologies will enhance - data analysts, software developers, E-commerce, social media specialist, innovation managers etc. However, whilst AI has the potential to become evasive in our everyday working lives, its impact is unlikely to be uniform across the board. The key issues and questions facing those tasked with planning and delivering our future skills and capability requirements are:
Quantifying what have been the historic, current, and likely future drivers of change in each industry and sector.
Mapping where across the workplace will AI have the greatest impact
Which sectors and industries are likely to be impacted first?
What are likely barriers to adoption of AI?
How will "human skills" such as analytical thinking, creativity, initiative, critical thinking etc. best be promoted?
How to prevent those displaced by emerging technologies from being excluded from the world of work
Date    :    23 October 2018, Tuesday
Time    :    6:30pm – 8:30pm
Venue  :    32 Carpenter Street, Singapore 059911
Programme
6:30 pm – 7:00 pm: Registration
7:00 pm – 8:00 pm: Future Economy: Data and the Future of Work and Q&A
8:00 pm – 8:30 pm: Networking and End
Speakers:
Ian Jones, Chief Strategy Officer & Co-founder, Amplify 
Dr. Sinuhe Arroyo, CEO and Founder, TAIGER
Dr. Soon Joo Gog, Chief Futurist and Chief Research Officer, SkillsFuture
Natalie Black, Her Majesty's Trade Commissioner for Asia Pacific
Zihao Xu, Investment Manager, Octopus
Moderator: Mark Jansen, Data & Analytics and TMT Leader, PwC Singapore
Speakers' Profiles
Ian Jones, Co-Founder & Chief Strategy Officer, AMPLYFI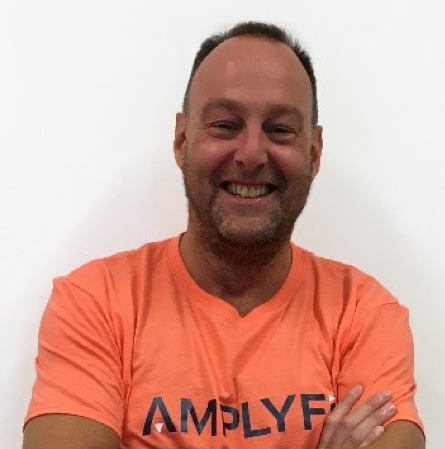 Ian is Co-Founder and Chief Strategy Officer at AMPLYFI, a digital start-up fundamentally transforming organisations' relationships with the internet using its proprietary artificial intelligence-based platform, DataVoyant. Ian has over 25 years of experience in the natural resource and energy sectors spanning industry and government. Prior to joining AMPLYFI full time in 2017, he worked for BP where he held a number of roles spanning electricity generation, renewable energy, and emerging technologies. In addition to developing its global technology commercialisation strategy, in 2012 Ian led BP's Technology Outlook's primary energy outlook where he delivered one of the industry's most comprehensive assessments of the world's resource potential out to 2050. He previously worked for Entergy Corp, the Kent Training and Enterprise Council, and the UK's Department for International Development. A leading technology expert, he is a regular guest lecturer at Oxford, Cambridge, and Tsinghua Universities.
Dr. Sinuhe Arroyo, CEO and Founder, TAIGER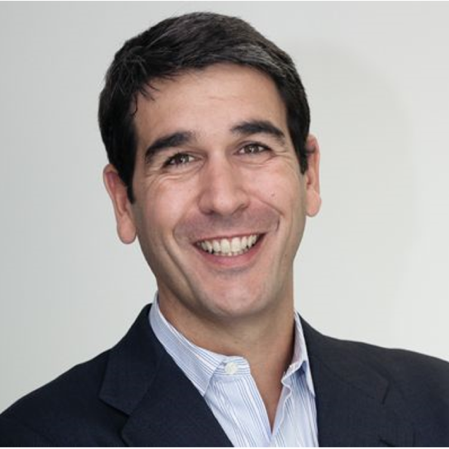 Dr. Sinuhé is the founder and CEO of TAIGER, a leading Knowledge Work Automation solution enterprise focused on optimizing operational efficiencies for industry leaders in financial services, and government.
Under Dr. Sinuhé's leadership, TAIGER has grown into a global organization with presence in seven countries across three continents. Headquartered in Singapore, TAIGER has garnered numerous awards and recognition from Citi, Red Herring, and many others for its achievements in redefining the future of artificial intelligence (AI). TAIGER has also recently achieved full IMDA-accreditation for its solution suite from the Singapore Government. 
As a leading expert in the field of AI, Dr. Sinuhé has been invited to speak at major events such as TEDx and leading universities. He has also been published in numerous international research journals, book chapters, and the media. Dr. Sinuhé is also active in the entrepreneurial community and participates in the New Venture Challenge, the Global New Venture Challenge and the Social New Venture Challenge at the University of Chicago Booth School of Business. 
Prior to founding TAIGER, Dr Sinuhé worked in strategy, M&A, partnering and project management at phion, DERI, and iSOCO. He acted as a member of the executive management board of various multi-million European framework projects and contributed to one of the first commercial semantic technology projects worldwide. Dr. Sinuhé taught himself programming at the age of 10 and has since earned a PhD in Artificial Intelligence from the University of Innsbruck (Austria) and an MBA from the University of Chicago Booth School of Business.
Dr. Soon-Joo Gog, Chief Futurist and Chief Research Officer, SkillsFuture Singapore Agency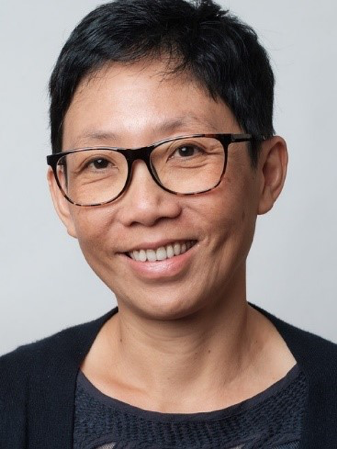 Soon-Joo has extensive experience in private and public sectors. She is a highly sought after thought-leader in skills ecosystem development.  Soon-Joo is the Chief Futurist and Chief Research Officer at the SkillsFuture Singapore Agency. She leads international research and development projects in the areas of Future of Work and Future of Learning. Her Futures Office partners technology firms, research institutions and think-thank to develop practical solutions to serve policy-makers, enterprises and workforce development intermediaries, to manage future of work and learning.
Natalie Black, Her Majesty's Trade Commissioner for Asia Pacific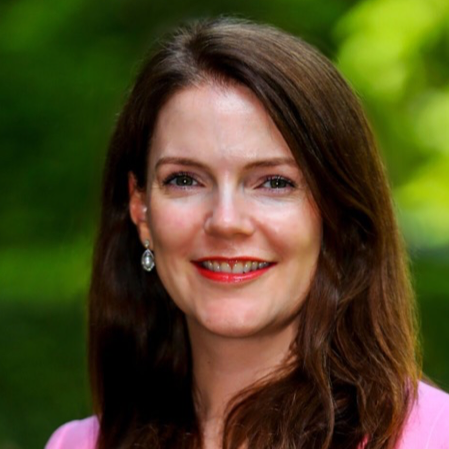 Natalie Black is the UK's first Her Majesty's Trade Commissioner for Asia Pacific, leading the Department for International Trade (DIT) across the region. Working closely with the wider diplomatic network, Natalie  coordinates the UK Government's trade and investment promotion and policy work in this important part of the world.
Prior to joining the Department for International Trade, Natalie was the Deputy Head of the of the Prime Minister's Policy Unit where she championed the UK's tech sector and developed the new modern industrial strategy. In addition to this role, Natalie held the post of Director of the Internet Harms Unit where she coordinated efforts to tackle the challenges of the Internet including terrorist use and online safety.
Natalie was recruited into the civil service for her cyber security expertise. She was Deputy Director and then Director of the Office of Cyber Security in the Cabinet Office where she oversaw the National Cyber Security Strategy and the £860m National Cyber Security Programme.
Before joining the civil service, Natalie was the Chief of Staff for Security at the London Organising Committee of the Olympic and Paralympic Games, London2012. She was also a management consultant specialising in technology-enabled change in the public sector.
Natalie is a graduate of the London School of Economics and Harvard Kennedy School, where she was a Fulbright scholar.
Zihao Xu, Investment Manager, Octopus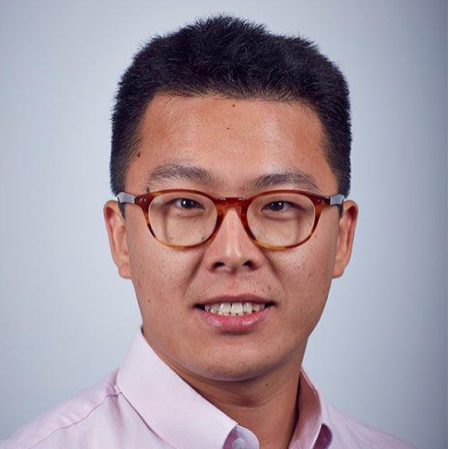 Zihao is an early stage investor at Octopus Ventures, where he focuses on new deals in fintech and distributed ledger technologies. He is also on the boards of The Plum Guide and Multiply. Prior to joining Octopus, he spent more than 5 years as a strategy consultant with Roland Berger and also founded Canopy Sunglasses. Zihao holds a degree in Economics and Management from the University of Oxford.
 
Moderator's Profile
Mark Jansen, Data & Analytics and TMT Leader, PwC SIngapore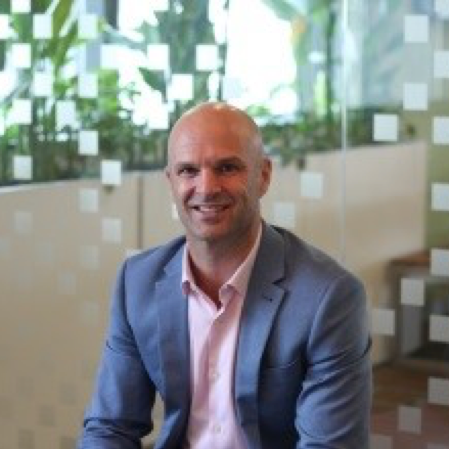 Mark is PwC Singapore's Data & Analytics and TMT Leader (Technology Media and Telco) Leader. He has worked with a number of Fintechs in the role of mentor, advisor and investor (Insuretech). He has extensive experience beyond TMT having worked for over a decade with FS companies in Singapore. He is passionate with regard to innovation and has played a leading role in establishing guidelines for technology service providers in the FS industry and advising numerous institutions around the adoption of emergent technology. Outside of work he has a passion for sport and is a keen cyclist and triathlete.
When & Where

SGInnovate
32 Carpenter Street
059911
Singapore

Tuesday, October 23, 2018 from 6:30 PM to 8:30 PM (Singapore Standard Time Singapore Time)
Add to my calendar