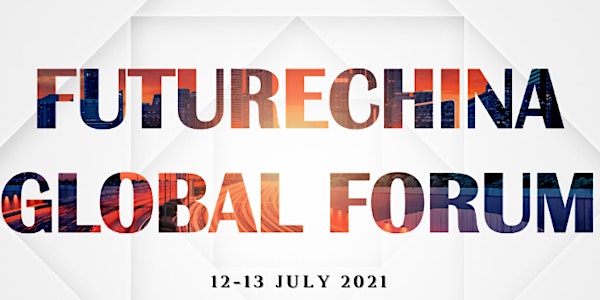 FutureChina Global Forum 2021 慧眼中国环球论坛
FUTURECHINA GLOBAL FORUM 2021 慧眼中国环球论坛
When and where
Location
Singapore Singapore Singapore, 000000 Singapore
About this event
This year, FCGF will be held in Singapore on 12-13 July 2021, alongside the Inaugural Asia TechXSingapore by the Infocomm Media Development Authority, Singapore Tourism Board and Informa Tech. The theme adopted for FCGF 2021 is "Elevating ASEAN-China Economic Collaboration in the "Never Normal".
The Forum, in hybrid format, is expected to draw distinguished business leaders, public personalities, leading experts and thought leaders from ASEAN, China and Singapore. Mr Heng Swee Keat, Deputy Prime Minister and Coordinating Minister for Economic Policies, will be the Guest of Honour for the Opening Ceremony of the Forum. Mr Chan Chun Sing, Minister for Education, will be Guest of Honour for the Closing Ceremony. Mr Ong Ye Kung, Minister for Health and Mr Gan Kim Yong, Minister for Trade and Industry will be Guest Speakers to deliver keynote speeches.
Business China would like to invite you as one of our esteemed guest to attend our FCGF event.
2021年 "慧眼中国环球论坛" 将于7月12-13日举行,主题是《在 "无常态" 中提质升级亚细安-中国经济合作" 》, 旨在探讨中国与亚细安在经贸方面合作新机遇与发展趋势。届时,新加坡副总理兼经济政策统筹部长王瑞杰先生,将会担任主礼嘉宾并演讲。而新加坡教育部长陈振声先生将会担任闭幕典礼的主宾。新加坡卫生部长王乙康先生及新加坡贸工部部长颜金勇也将担任特别嘉宾。
本届论坛将采取线上线下模式,邀请中外政商领导、著名演讲嘉宾将齐聚一堂,为议题分享他们珍贵的意见与经验。此次年会将与资讯通信媒体发展局、新加坡旅游局首届亚洲科技周同地举办。
通商中国诚邀您出席我们的论坛。