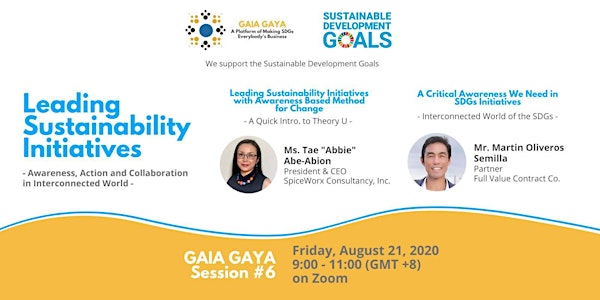 GAIA GAYA Session 6: Leading Sustainability Initiatives
GAIA GAYA is a platform of making SDGs everybody's business. Become more aware, pledge your action and start collaboration for SDGs!
Refund Policy
Refunds up to 7 days before event
About this event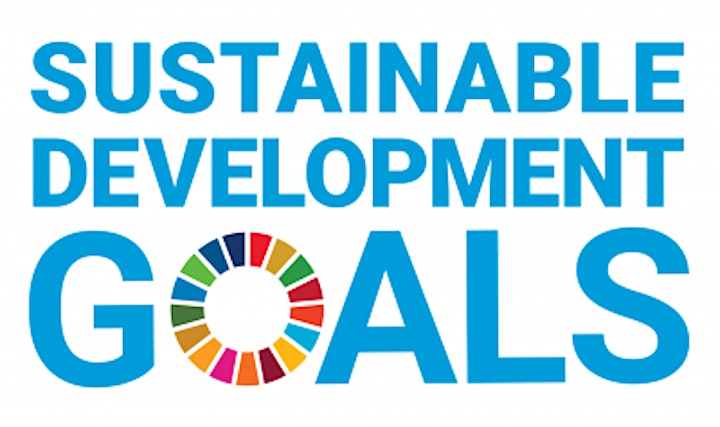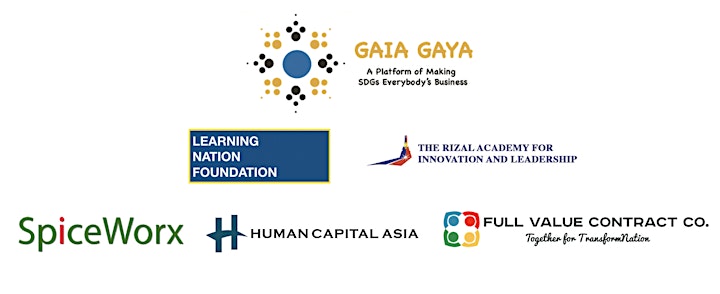 Are you involved in, curious about, or eager to contribute to the Sustainable Development Goals (SDGs)? Join GAIA GAYA, a platform of making SDGs everybody's business. You can choose to join GAIA GAYA sessions for free or paid, on Zoom.
The 6th GAIA GAYA session launches GAIA GAYA Season 2, following a successful and highly insightful Season 1 with 5 amazing sustainability leaders: Mr. Arcie Mallari from Silid Aralan, Mr. Raf Dionisio from MAD Travel, Ms. Sarah Queblatin from Green Releaf Initiatives, Ms. Chi-Chi Sangil from CYBER GUARDIANS.PH and Ms. Elyse Go from Hand & Heart.
Two Speakers from GAIA GAYA Core Team for our Session #6:
For our 6th GAIA GAYA Session, we have two of our core members as speakers.

Topic1: Leading Sustainability Initiatives with Awareness Based Method for Change
- A Quick Introduction to Theory U -
Ms. Tae "Abbie" Abe-Abion, President & CEO of SpiceWorx Consultancy, Inc., certified facilitator of the 2030 SDGs Game and co-founder of GAYA GAYA, will introduce to you an awareness-based systems change approach called "Theory U". Authored by Dr. Otto Scharmer, a senior lecturer of the Sloan School of Management, Massachusetts Institute of Technology (MIT) and co-founder of the Presencing Institute, Theory U provides a framework and methods (process, tools and practices) that can be a highly helpful and practical guide for sustainability initiatives you may be starting or already leading. The GAIA GAYA initiative was born and is now evolving by fully embracing Theory U.
Topic 2: A Critical Awareness We Need in Sustainability Initiatives
- Interconnected World of the SDGs - (Intention vs. Unintended Consequences)
Mr. Martin Oliveros Semilla, partner of Full Value Contract, Co., certified facilitator of the 2030 SDGs Game and a certified Leadership Practices Inventory Coach, will help you become more aware how interconnected our world is. How have you and all of us been unintentionally contributing to creating an unsustainable world? How could some well-intended sustainability initiatives negatively impact other SDGs-related efforts? What do we need to be aware of as global citizens to mitigate unintended consequences of our sustainability initiatives?
GAIA GAYA Provides a Space to:
Learn from people who have started their sustainability initiatives.
Connect initiatives and build community for collaboration and co-creation of a sustainable future.
Cultivate our sustainability awareness.
Activate intention and action both individually and collectively.
What to Expect?
Listen to inspiring real stories of sustainability initiatives
Engage in conversation and dialogue with people with common interest in creating a sustainable future.
Sense and see the system we collectively enact.
Reimagine sustainable future of our planet.
Be inspired to start your own action.
Be inspired to sustain your sustainability journey.
Please have a pen/pencil and paper/pad handy with you for journaling practice.
GAIA GAYA will take place on Zoom online meeting platform. The Zoom meeting room link will be sent to registered participants 24 hours before the start of the event.
Anybody is welcome to join GAIA GAYA for free! If you wish to support GAIA GAYA making SDGs everybody's business, you may choose to pay too. GAIA GAYA brings the power of professional facilitation expertise and experience in business, education and public sectors in the Philippines for the service of creating a more sustainable world. We appreciate your support!
See you all at GAIA GAYA Session #6 on August 21. 2020 on Zoom from 9:00am to 11:00am!
GAIA GAYA Organizers, uLab 2x 2020 Philippines Learning Nation Team
Dada, Chenny, Abby, Martin and Abbie