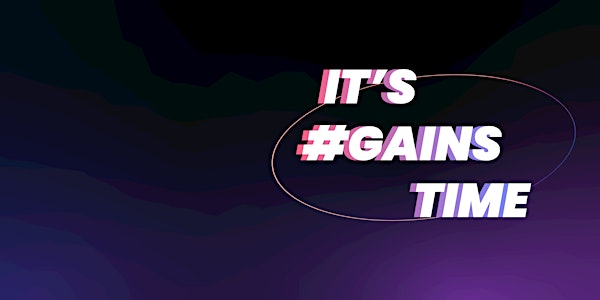 #Gains
As part of the mental health wellness month, *SCAPE presents #Gains, your new wellness programme pit-stop to improve your well-being
When and where
Location
*SCAPE, The Tree Top, Level 5 2 Orchard Link Singapore, 237978 Singapore
About this event
Finding ways to improve your well-being? Look no further, its gains time!
*SCAPE presents #Gains, your new wellness programme pit-stop.
In this event, youths (aged 21-35) will get to participate in a hands-on edible cutlery crafting workshop by Crunch Cutlery, where they will get to discover the nutritious goodness of edible cutleries in replacement of disposable ones.
SGFitFam co-founder Gina will be present to give a sustainable fitness talk, where participants will learn how to achieve sustainable fitness through simple and effective practical tips.
Additionally, participants will be involved in a fast paced cardio kickboxing session by SGFitFam, where they will learn of a combination of martial arts techniques to help them build their staminia and coordination. Limited slots are available, so hurry get your tickets now!
#Gains is proudly organised by *SCAPE Entrepreneurship and Careers. This event is made possible by partnering with Crunch Cutlery and SGFitFam.
If you are unable to attend: Please find someone to replace you for this session and notify *SCAPE as soon as possible. Otherwise, the fees will go to supporting youth-related programmes at *SCAPE.