Description
Grab all your Gal pals for a Saturday night date and join us for this 90 minuite special womens-only Candlelit Yoga Cacao Ceremony & Journaling class!
The workshop will begin with a soulful Yin Yang yoga practice, allowing you to dive deeper within your body, mind and spirit in preparation for the session of guided journaling, followed by meditation and relaxation.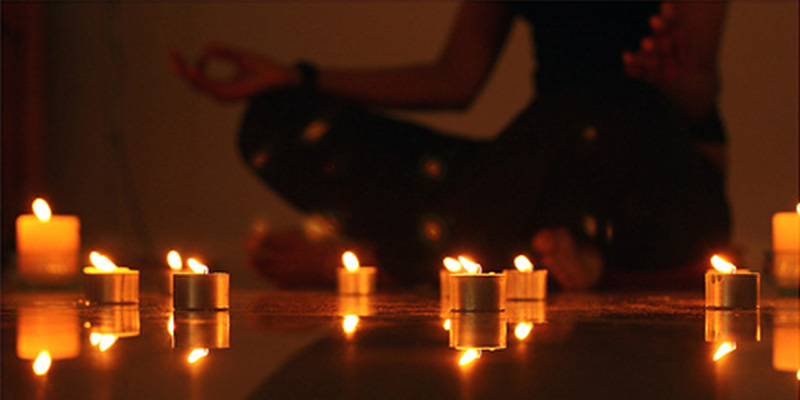 CANDLELIT YIN YANG YOGA
Yin Yang Yoga blends two styles of yoga into one practice - bringing together the benefits of passively holding yoga poses with more dynamic sequences & standing postures. First, you will be guided through an energizing, flowing active practice that works on the muscles & blood flow, building strength & stamina. Then you will be guided to lighten & bloom through a contemplative yin practice in which each pose is held for 2-5 minutes, enabling you to moving deep into the connective tissue (ligaments, tendons & fascia).
WOMEN'S ONLY CACAO CEREMONY
For thousands of years ancient tribes have considered cacao\ a sacred plant with healing properties. It has been used in ceremonial settings and is known as a medicinal plant that aids in the healing of and opening up of the heart's circulation. Unlike regular chocolate, which has been sweetened artificially, ceremonial cacao is made from solely cacao, retaining it's slightly bitter taste and pure properties.
The context of a Ceremony is the creation of a safe and intentional space for exploration, healing, liberation and empowerment of the self, this is what we call sacred space, invoking subtle energies to work with us. Through guided meditation, the power of intention and the Cacao ceremony itself, we can enter into a personal and collective space, conducive for self-discovery through journaling, in which we can transcend many of our limited thoughts and beliefs.
JOURNALING*
Explore and express yourself more creatively through the healing and transformative practice of journaling. Guided journaling exercises empower you to see yourself in a more transparent and profound way, listening to the voice of your soul. Together we will form a safe and nourishing sharing circle where we can joyfully shed our masks and show up as our true selves. *Writing experience is not necessary. Please bring a notebook and pen.
WHAT
In this 90 mins class, you will experience,
- Centering to focus on feminine energy
- Candlelit Vinyasa-based practice that blends both Yin & Yang elements
- Cacao Ceremony
- Guided Creative Journaling exercises & sharing (optional)
- Guided Meditation & Relaxation
WHEN
Date: Saturday 15 Feb 2020
Time: 18:00 - 19:30
WHERE

753 North Bridge Road #02-01
(above Twenty Gramme Cafe) Enter by Jalan Kledek, go up to level 2.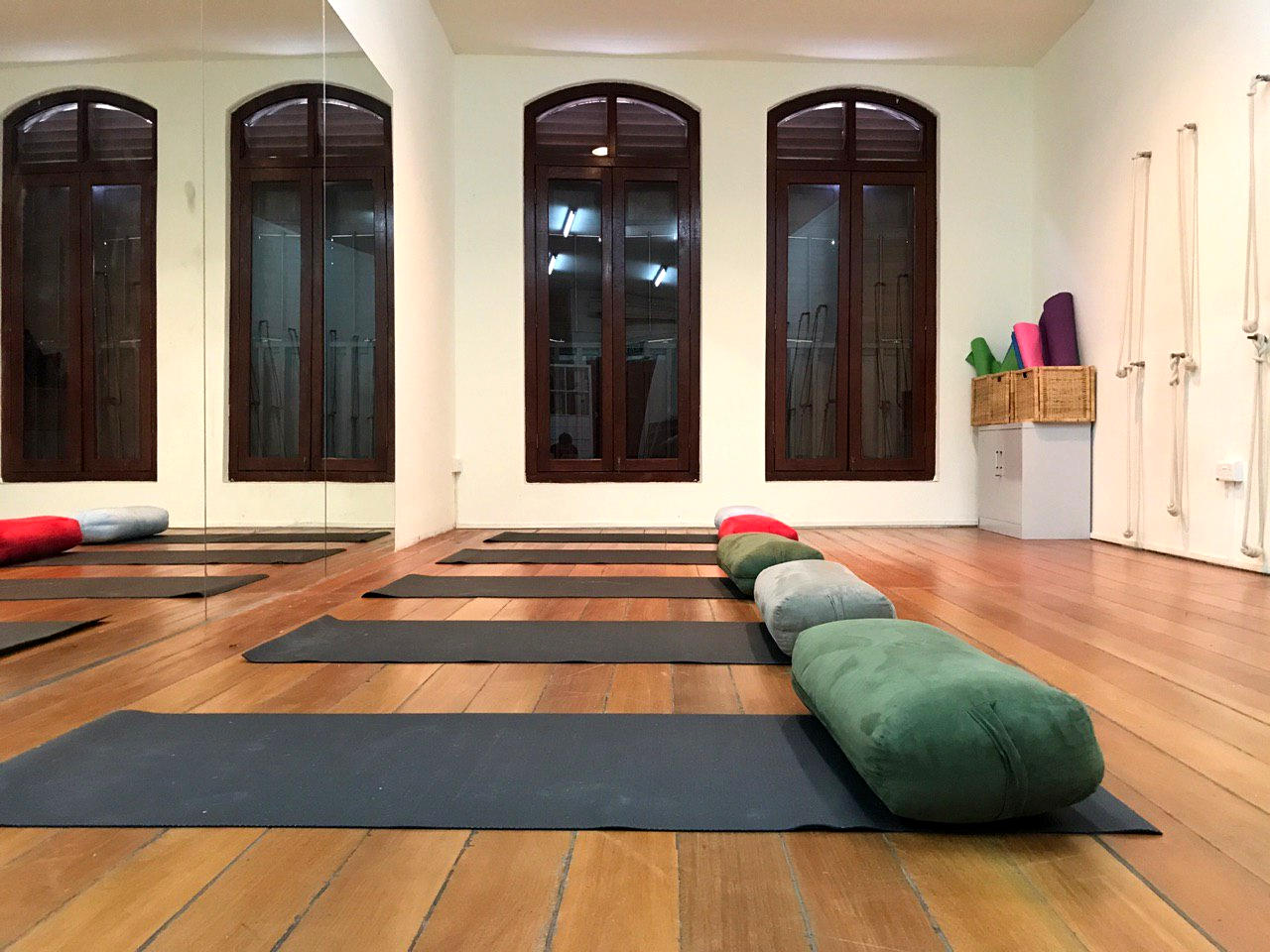 COST
Earlybird for 1: $29 (SAVE $10!) - till 7 Feb only!
Regular for 1: $39
Limited to 12 spaces only
Inclusive of use of yoga mats, blocks and toilet with shower & heater (bring your own towel)
Please bring your journal and writing materials
Please RSVP by purchasing a ticket above.
if you are unable to pay via Paypal, other payment methods are available.
Email wenlin@wenlintan.com for more details

==================================
ABOUT THE FACILITATOR
The workshop will be led by Yoga Alliance certified instructor Wenlin Tan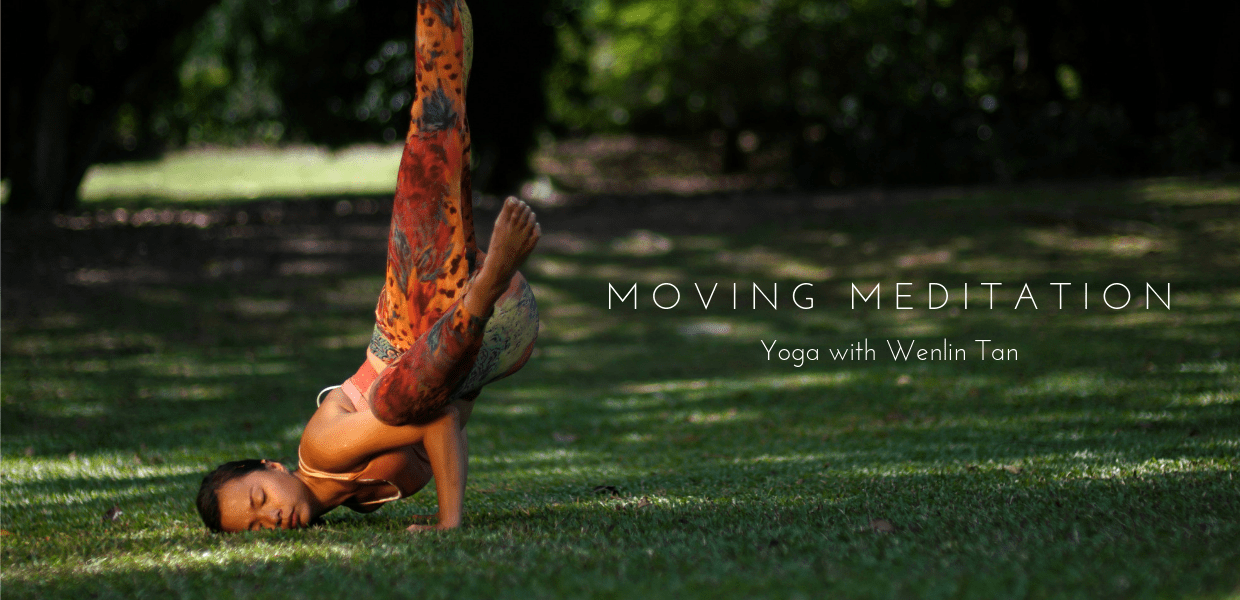 YOGA WITH WENLIN
Originally from Singapore, Wenlin has been a student of movement since she was little, starting with dance, martial arts (Kendo) and later Contact Improvisation, Yoga and Thai Massage. Teaching since 2016, certified by Yoga Alliance and CPR trained, Wenlin is trained to teach various styles including:Vinyasa flow, Hot flow, Yin, Restorative, Massage, Chair Yoga, Kid's Yoga. She primarily teaches at YogaUnion, Turin's leading Yoga studio, and leads workshops & masterclasses in Asia & Europe. Recently she has taught at Brighton Yoga Festival, UK & Obonjan island private Resort, Croatia. Sample her classes here
REVIEWS FROM PAST PARTICIPANTS
"My love and I had a very good experience with Wenlin. She is a very professional, talented and kindly person. Can't wait again to have the opportunity to attend her workshop!"
-Tatiana from Brazil, Partner Yoga Workshop @ Singapore.

"The class with Wenlin was a really memorable experience. I felt my body thanked me for it: it wasn't overdosed or hard; it wasn't too lightweight either. I feel 'hungry' to continue practising yoga..."
- Paul from Ukraine, Strong Soft supple Workshop @ Fabrika,Tbilisi, Georgia

"Wenlin's (yoga) classes are beautiful. I enjoyed them very much."
- Russell from Australia, Yoga workshop @ Obonjan Private Island Resort, Croatia
Organiser of GALentine Candlelit Yoga Cocoa Ceremony & Journaling Workshop
Wenlin is a Qigong, Yoga & Meditation Teacher & Teacher trainer certified with Yoga-Alliance USA (E-RYT 200, RYT 500, YACEP). Wenlin has been studying movement since she was 9, and guiding clients across Europe and Asia since 2016. Her clients include corporate executives from Deloittle, McKinsey, Yoga studios like YogaUnion, Italy, Obonjan private island resort, Croatia & corporate organisations like HeartVoice Singapore.
Wenlin specialises in Qigong Flow, and Gentle Somatic Yoga & meditation and offers these to support you to move with ease and feel pain-free.