What to Expect When Initial Exchange Offerings (IEO) are legalised in Malaysia
About this event
Initial Exchange Offerings (IEO) are set to become a reality in Malaysia as regulations and operator license requirements are releasing soon. However, what does this mean for businesses? For the economy? For you?
In this specially curated session, we invite 3 panelists Edmund Yong (Celebrus Advisory), Gan Ming Chiek (GLT Law) & Lechi Zhang (Polymath) to kick start a high level conversation on:
What Initial Exchange Offerings (IEOs) are?
How do IEOs differ from Initial Coin Offerings (ICOs) in 2017?
Will this kick start a wave of new digital assets in Malaysia?
Will this attract foreign investments into Malaysia?
What can businesses do with IEOs?
What are the biggest misconceptions and pitfalls we must avoid?
If all this is hard to understand, you're not alone and that's why we are here for you and make your learning experience into the digital assets/crypto/blockchain/DeFi industry easy, fun and rewarding. 😄
Who is this event for
This event is suitable for people with basic knowledge about digital assets e.g. cryptocurrencies and blockchain technology. However, we will make it as easy as possible for the beginner to follow and understand.
We definitely welcome beginners with zero knowledge to attend because you will have a chance of leapfrogging and fast tracking your learning experience with this rare event.
How to Attend
This panelist session will be livestreamed on BitcoinMalaysia's Facebook Group & the Blocklime YouTube channel.
Your Moderator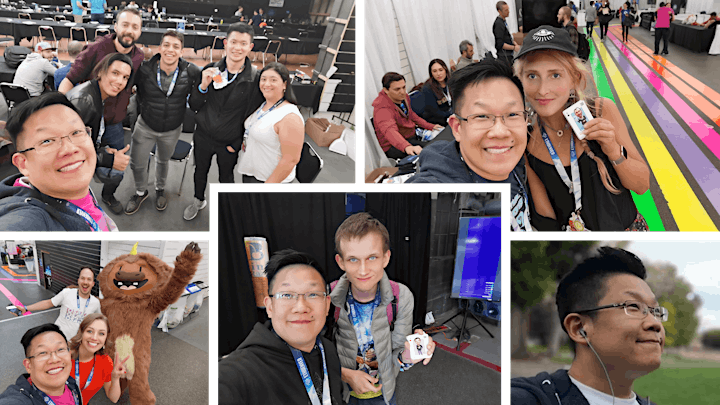 Jason Chew, Managing Partner, BitcoinMalaysia.com
Jason is a community builder and also manages BitcoinMalaysia, the largest crypto-community in Southeast Asia (founded by Colbert Low since 2012).
Jason's first experience in the cryptocurrency rabbit hole began with Celebrus Advisory, a recognised Top 10 blockchain consulting company in Asia Pacific. Jason has played an extensive role advocating the safe and responsible use of cryptocurrencies, helping new entrants differentiate the real and fake through his easy to understand talks. Originally from the renewable energy sector, Jason is also the founder of EMPOWER - a startup that is developing a blockchain-based decentralised finance (deFi) product for the renewable energy sector, that issue loans so that more people can install solar panels for their residential rooftops.
Organizer of GameChanger | When Malaysia Legalises IEO
Introducing our new Telegram channel:
Blockchain Technology Events in Malaysia
https://t.me/blockchainmyevents
PM us for services and rates -
@COLBERTLOW or
@JASONCHEWYL at TEL +60163143113
Email:
admin@bitcoinmalaysia.com or jason@bitcoinmalaysia.com